Stay near Pembrokeshire Film Locations
Feel like a film star and enjoy a cottage stay near to these iconic film locations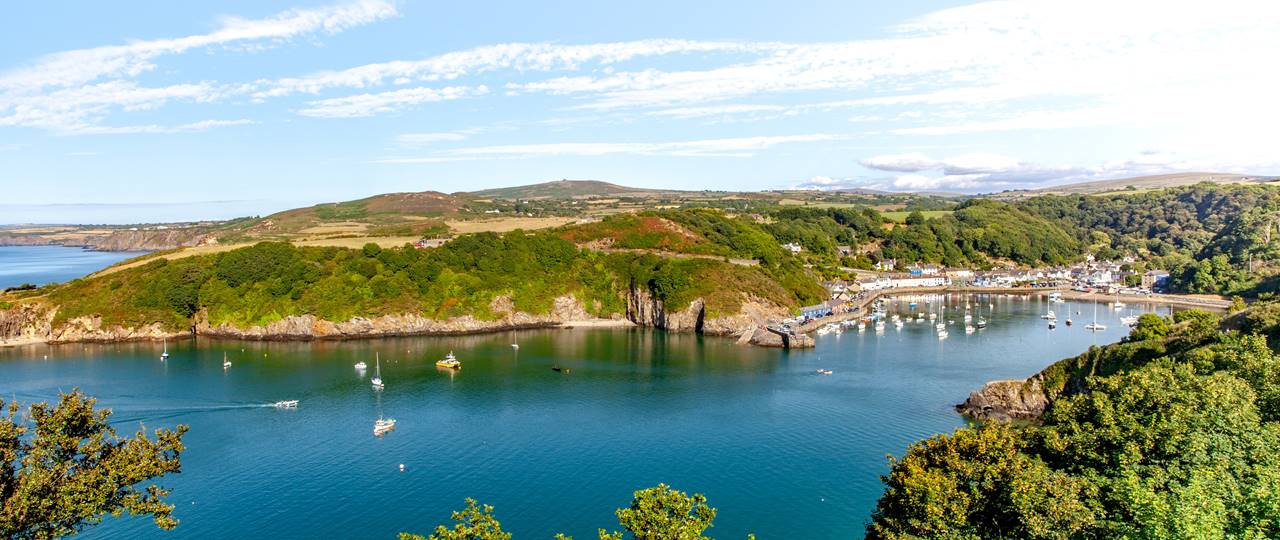 You may or may not be aware but our little corner of Welsh countryside has been the destination for many a Hollywood movie and TV programme. Yes our sandy beaches, cobbled streets and quaint harbours can be spotted in huge productions including the likes of the Harry Potter films and BBC1's television adaptation of Sherlock. 
So if you're a film buff looking to explore the movie map of Pembrokeshire, read on! Not only have we highlighted some of the famous locations used for filming, but we've also listed a cottage nearby to each. Book a stay and take your time exploring these stunning film locations in Pembrokeshire, all of which are incredible in their own rights, even if you forget for a moment their links to the big screen. 
If you're envious of the views of Pembroke Castle seen in Me Before You,  2016, then look no further than Ty Olive. With two bedrooms, Ty Olive sleeps four and boasts beautiful views of Pembroke Castle from its location just across the mill pond. A high standard and modern town house, Ty Olive is perfect for a couple looking for a romantic retreat. Open the French doors onto the Juliette balcony, and enjoy a glass of wine or two whilst basking in the beauty of this historical town. No visit is complete without an explore around the Castle and a stroll along the millpond, following in the footsteps of the Me Before You cast.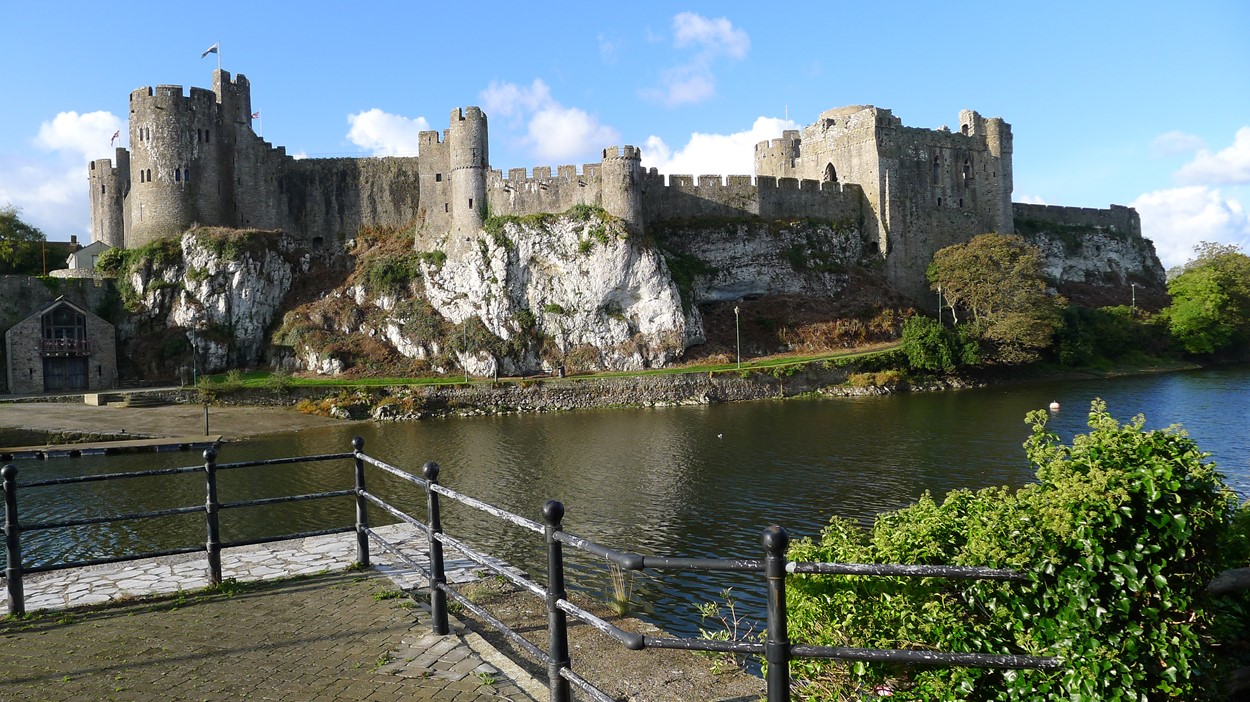 In the heart of Marloes, just a five minute drive from Marloes Sands where Snow White and The Huntsman shot battle scenes, you will find Kittiwake Cottage. A modern and contemporary house, Kittiwake Cottage sleeps 8 in four bedrooms with wood floors and a modern fitted kitchen. The enclosed and sheltered landscaped garden offers a split level paved patio and a raised lawn, perfect for an evening barbecue or alfresco breakfast. Take a trip to the beach and envision horses galloping across the shore ready for the big fight scene at the end of the film. Whilst you're in the area, pay a visit to The Lobster Pot for a bite to eat or entertain the little ones at the play park.
Embrace the magic of Pembrokeshire with a visit to Freshwater West, where Harry Potter himself has explored the sand dunes and strolled the sandy shores. Watch the later films and pause the movie when Dobby's Shell House makes an appearance - this temporary building was built purposefully for the production on location at Freshwater West but unfortunately, cannot be seen now as it was taken down when filming ceased. You can however, discover a significant gravestone along the beach (no character's name as we promise not to give out spoilers!). Stay nearby at The Rocket Carthouse, situated on the outskirts of Angle and just a couple of minutes' drive from the popular beach at Freshwater West. This property is a Grade II listed building, once a Coastguard watchtower, meaning it boasts incredible panoramic sea views. Steeped in history, The Rocket Carthouse has played a significant role in Angle's past – rockets were once stored where the living room is now whilst the property was acting as a base for the coastguard cliff rescue team.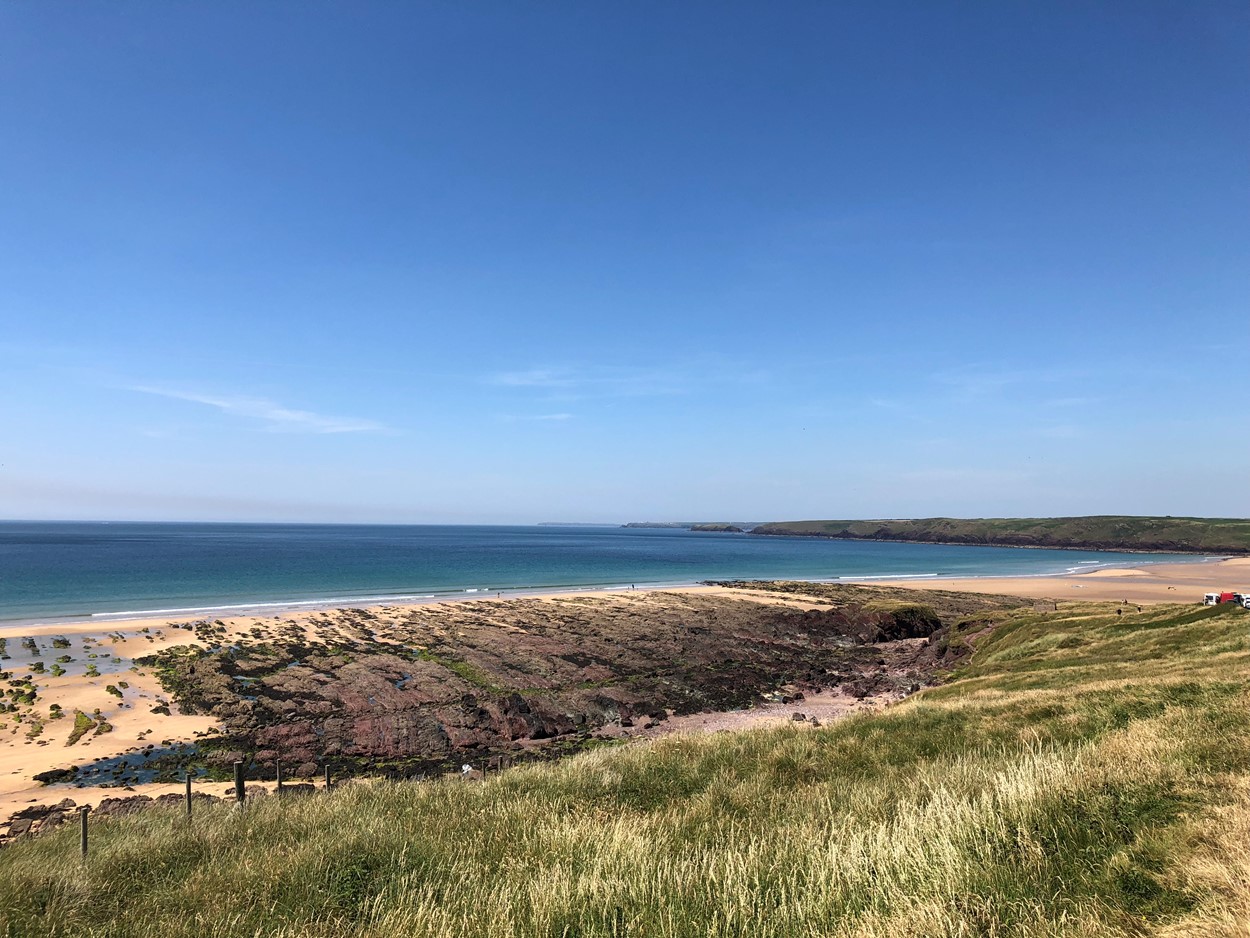 Min Yr Afon is located in Lower Solva, just a stone's throw from the idyllic harbour and nestled in the centre of the village where Welsh icons Rhys Ifans and Charlotte Church acted out the words of Dylan Thomas' Under Milkwood, 2015. This quaint harbour-side village was taken over during production of this famous play of voices. Made up of a Cottage and an Annexe, Min Yr Afon can be booked as one or you can book choose to book them separately to suit smaller parties. The Cottage is traditional stone cottage sleeping 4 whilst the cosy annexe sleeps 2. Both are within walking distance of the local pubs, shops and galleries peppered along the high street.
Imitate Hollywood legends Gregory Peck (Moby Dick, 1956) and Richard Burton (Under Milk Wood, 1971) with a visit to Fishguard. Stay at Harbour Heights and take pleasure in stunning views from its position atop the cliffs at Fishguard Bay. Relax with a glass of wine on the decked balcony or cosy up in front of the wood burning stove. During your stay, why not do a little bit of shopping at the Farmers Market or take a wander along the harbour?
St Catherine's Island is a clearly identifiable landmark for those familiar with the local landscape, but you will also have spotted it in series 4 of BBC's Sherlock with Benedict Cumberbatch and Martin Freeman; it is the destination used as the high security prison Sherrinford. The pair of famous actors were helicoptered onto South Beach during filming. Tenby's South Beach makes for a perfect viewing point of the island, so why not stay just a short walk from South Beach where you can walk the sands imagining yourself to be the next Sherlock Holmes? Longmoor is just the property for you, a mid-Victorian terraced house sleeping 5 in three bedrooms and even accepts 1 pet. Longmoor retains its original character with stylish furnishings and even boasts an enclosed raised paved patio which acts as a sheltered sun trap!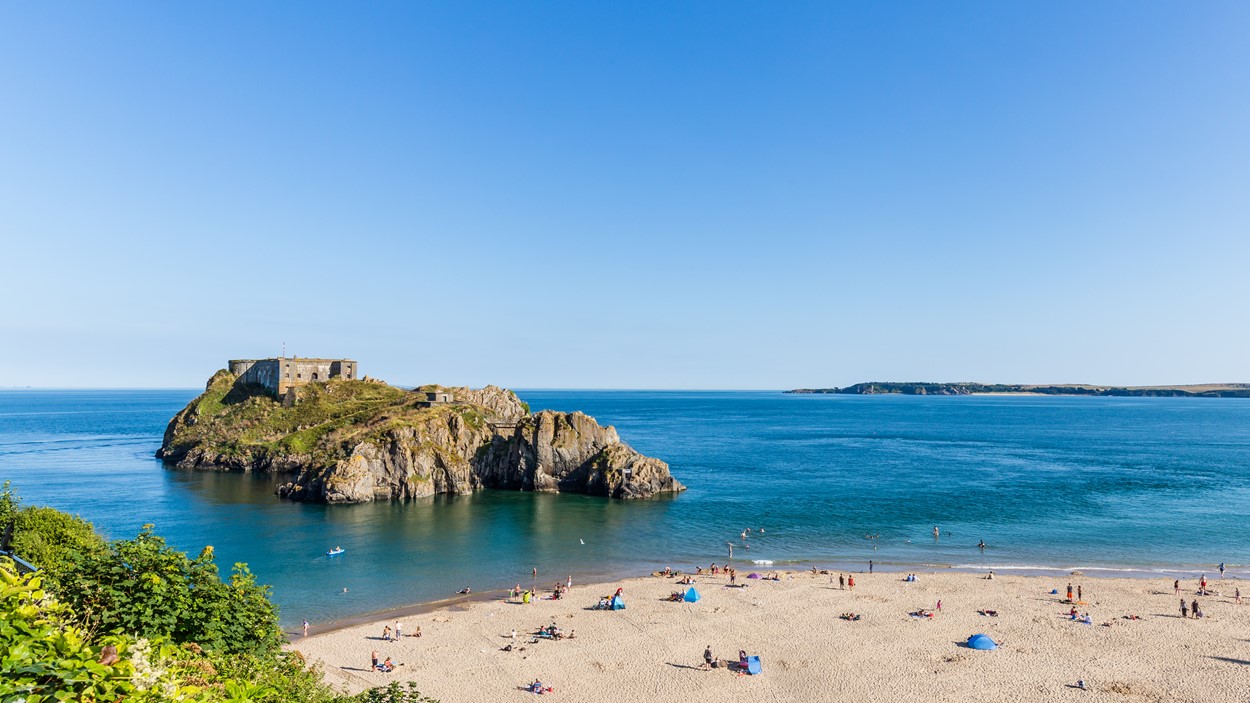 To enquire about booking any of these cottages or to find out more information, please call a member of our Reservations Team on 01437 772755.