Dog Friendly Holidays in Pembrokeshire
Share your unforgettable cottage break with your pets
If you're familiar with the area, you'll be aware that a selection of Pembrokeshire beaches impose dog restrictions during the summer season. This is a custom which runs every year from the 1st May until the 30th September. 
But, with the month of October comes a reason to rejoice!
Your furry four-legged friends are once again allowed to roam free on Pembrokeshire beaches!
Although most beaches are dog-friendly all year round, it can sometimes be tiresome finding a dog-friendly beach with all the facilities you want on hand. But fear not, your dog's favourite time of year to visit Pembrokeshire is upon us once again!
Take long strolls along the length of Newgale's golden sands or explore Tenby's Harbour Beach, and no longer think twice about where you're allowed to walk your dog at Goodwick Parrog! No need to worry about which beaches have partial restrictions because, for the next six months, none of them have any restrictions at all!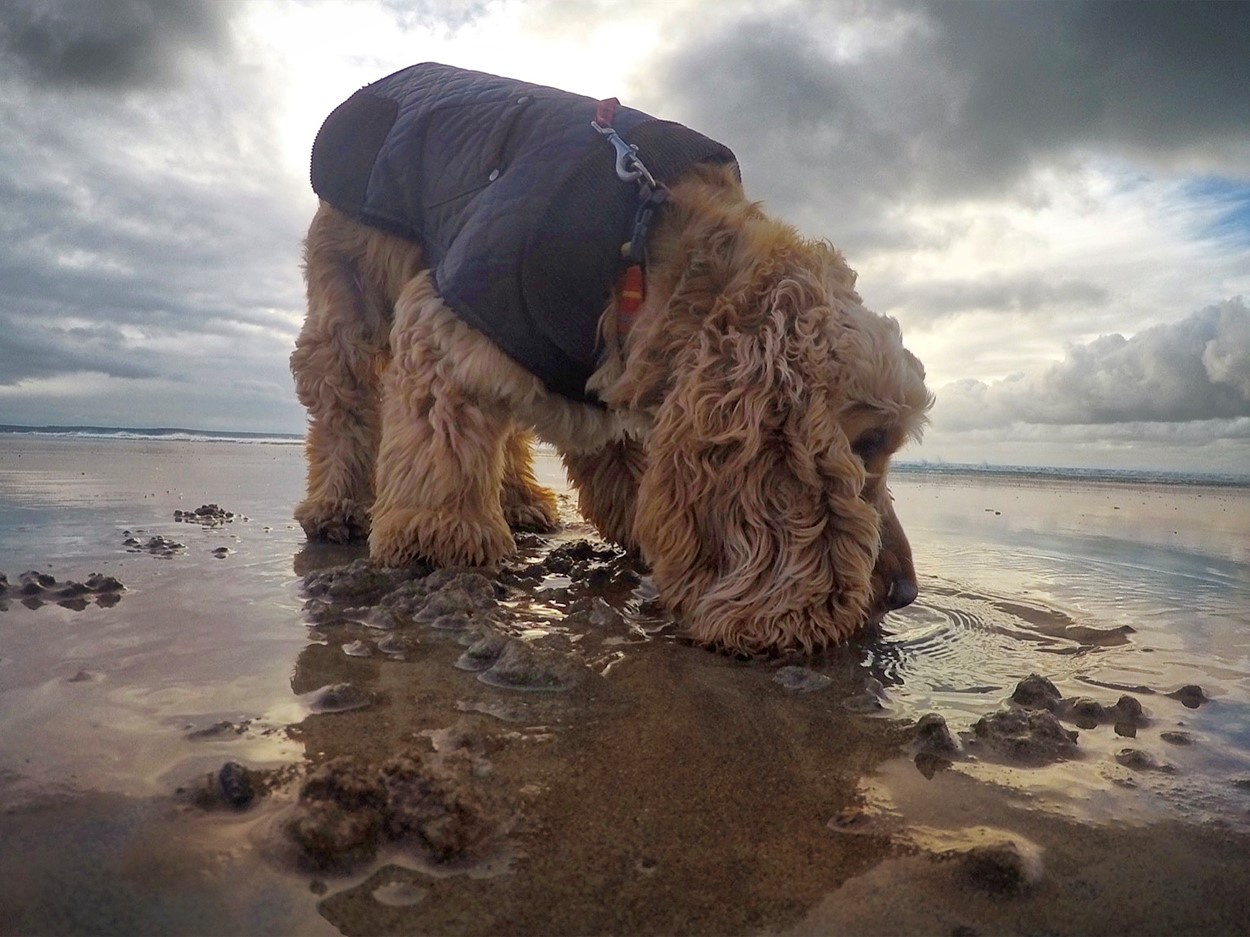 And when it comes to booking dog-friendly accommodation, we really have got you covered. We understand that different dogs need different types of lodgings, and with our wide range of properties, we are sure to have something perfect to suit you and your pooch. We have spacious properties, houses with enclosed gardens as well as secluded cottages just right for nervous dogs, who might be unsure of new surroundings. You really can't go wrong.
To give you an added helping hand, we've gone the extra mile and have given each of our dog-friendly properties a specific Paw Rating which can be seen on our Woof Guide website. This uses a 1-5 scale to rate how suitable each property is for different types of dogs. Whether your pal is a young puppy with lots of energy or an elderly dog who enjoys life at a slower pace, we've got the perfect property for you.