Four Things We Love About Spending Easter in Wales
Enjoy springtime adventures and family days out this Easter in Pembrokeshire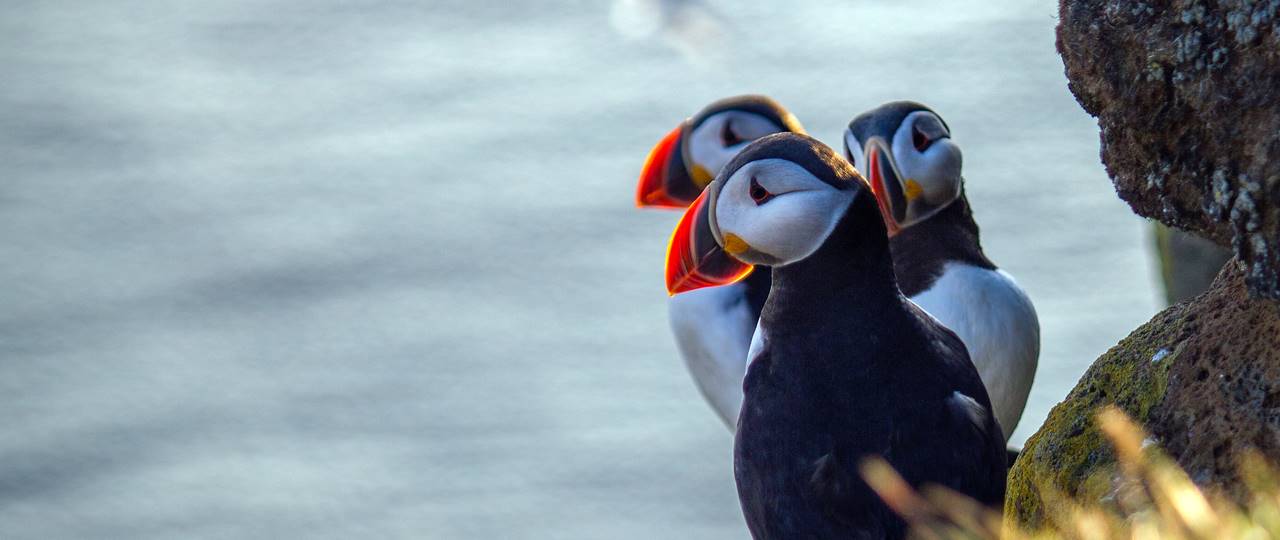 Easter breaks in Wales are simply magical, after all they do signify that the summer is on its way. Whether it falls early in the year or late, the community spirit in Wales is at a high following on from the celebrations of St Davids Day and there's a strong sense of freshness in the air.
If Easter falls early, sometime in March, the holidays often consist of winter being replaced with snatches of sunshine and clearer days. This year, Easter Weekend falls on the 11th to the 13th April 2020, meaning the holidays take place after the clocks have gone forward. On years like this, the days are full of spring making conditions for an Easter holiday in Wales idyllic.
Perhaps you've spent January and February hibernating after a busy Christmas? The better weather the Easter period brings marks an ideal opportunity to mix up your winter routine, breathe a sigh of relief and kick start your summer adventures. Use these holidays to get back to nature, explore the outdoors and plan some good quality family time.
Whether you want a leisurely holiday travelling around the Pembrokeshire coast at your own pace, an exhilarating activity-filled getaway or are seeking a wildlife-spotting adventure; Easter holidays in Pembrokeshire are fantastic for all the family.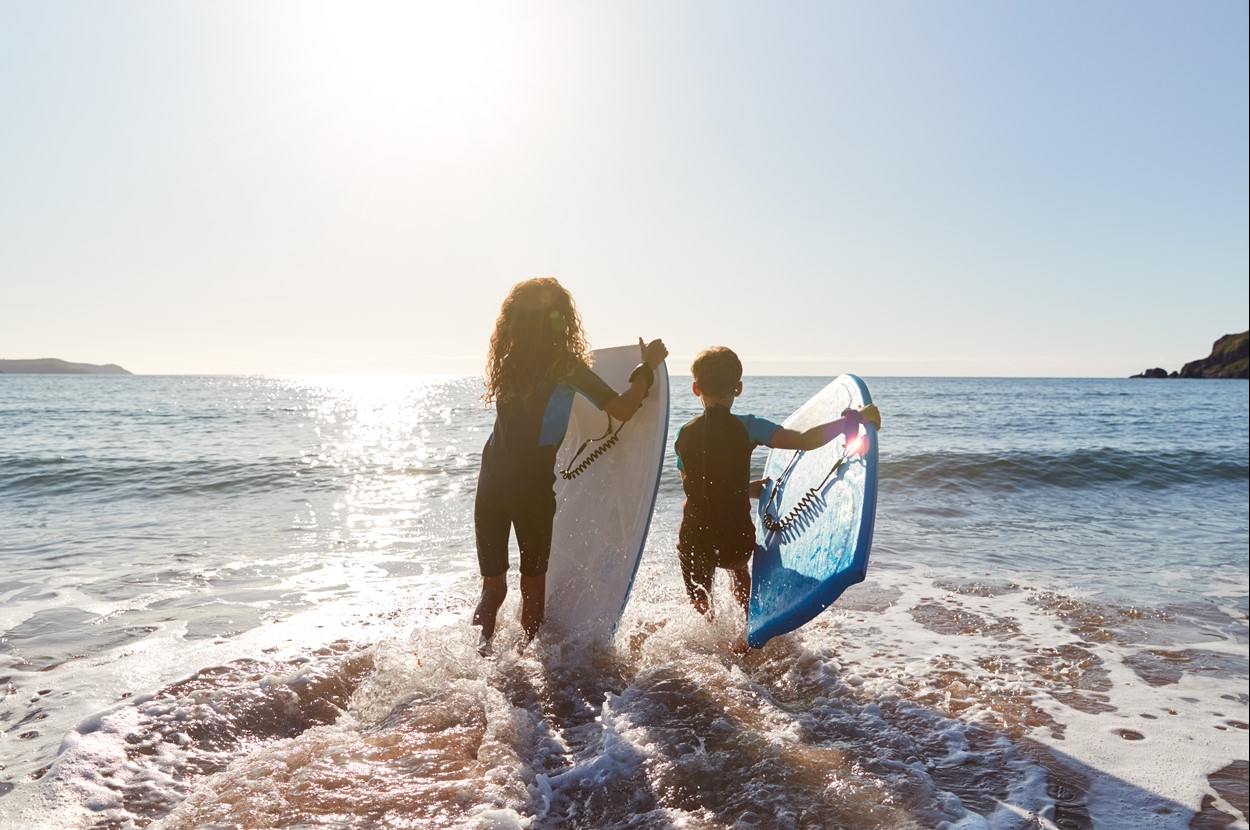 A Sense of Spring 
You just cannot beat that fresh springtime smell which fills the air during the Easter holidays. Here in Pembrokeshire, our coastal air is always beautifully clean but come spring, it's so crisp and refreshing that it's almost magical. Stand on the Coastal Path overlooking a beach below and you'll feel the wind against your face, guaranteed to blow away any cobwebs you might be feeling after those dreary winter days.  
The change of the seasons can be seen in the wildlife everywhere you look. Flowers are starting to bloom in the hedgerows, decorating the countryside like a hand-painted watercolour. Expect to see vibrant yellow daffodils (you are in Wales after all), multi-coloured tulips, bright white snowdrops and eye-catching bluebells. These new flowers bring with them a new lease of life; dancing butterflies and a buzz of insects and bees.
Birdsong in the trees becomes more noticeable whilst livestock begin to fill up those sparse green fields which you pass by during the winter. The cows are released into the outdoors after a winter in their dry warm sheds, and lambing season starts to take hold bringing new life to the countryside.
The warmer dry weather of spring encourages us to pack away those thick woolly jumpers and scarves in favour of lighter layers and brighter coloured clothing. Spring is a time to see what has changed over the winter months, and a time to be excited about what adventures the brand new season will bring. It's a time to explore the outdoors so dust off your walking boots, unpack your wetsuit and see where the road takes you.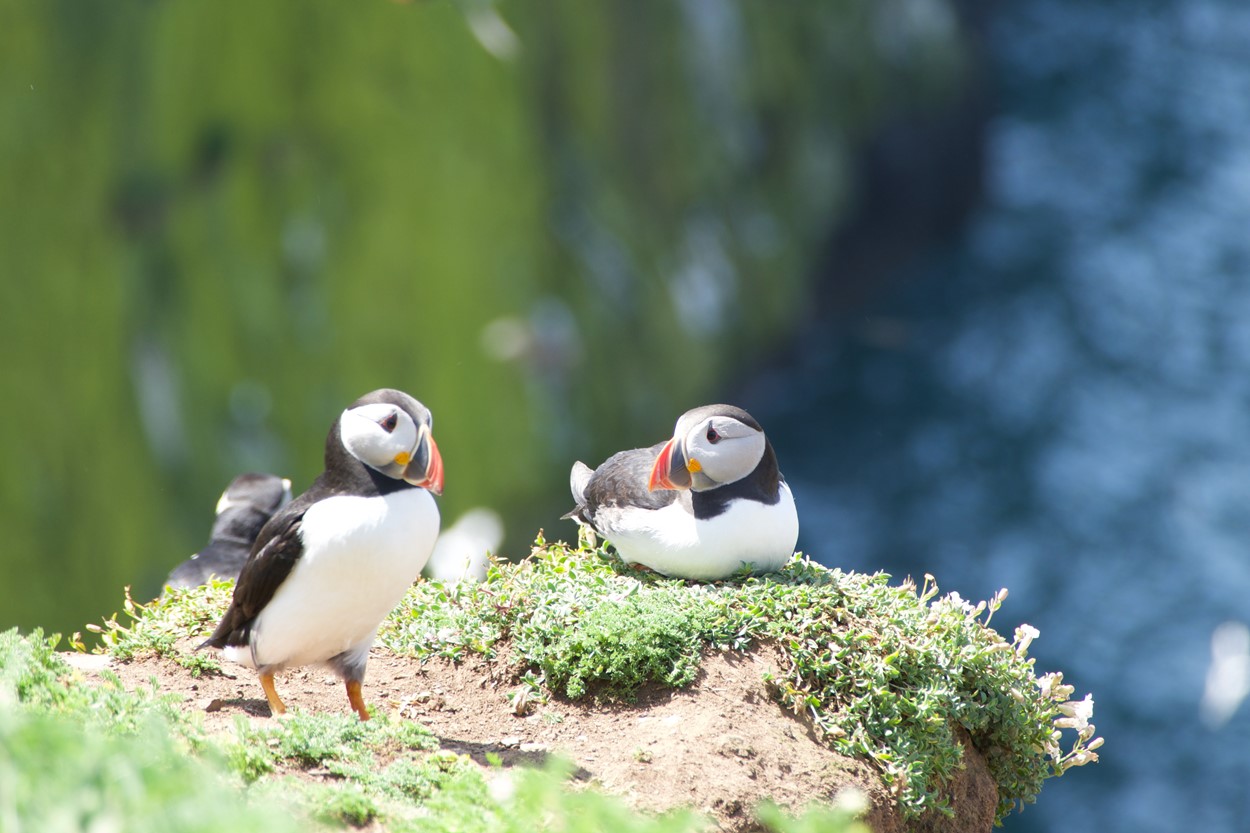 Boat Trips are Back
Boat trips are a popular past-time in Wales and it's no wonder seeing as we have five offshore islands in Pembrokeshire, each of which are incredible haunts for wildlife spotting. Due to poorer weather conditions, boat trips take a few months off throughout the winter allowing them to do maintenance and rest after a busy season each year. But come Easter, many of the boats are placed back into the water and the captains don their hats once more for another year of sailing.
Each of the islands has its own appeal. Skomer Island is home to Britain's largest puffin colonies and a whopping 165,000 pairs of Manx Shearwater. It is Wales' sole marine nature reserve and is also a designated Site of Special Interest (SSSI). Ramsey Island is a Special Protection Area run by the RSPB where they care for endangered species including choughs as well as ravens and guillemots. Grassholm is also an RSPB reserve and is easily recognisable for its white-washed appearance, as it is home to just under forty thousand gannets. Skokholm Island sees the arrival of many returning seabirds each spring, including storm petrels, guillemots and razorbills.
Caldey Island is the only of Pembrokeshire's offshore islands which is inhabited by a community, an order of monks to be precise. With a population of less than 50 people, Caldey Island welcomes visitors through the summer months to explore the tranquil setting of the land and even shop in the local village. Spend the day building sandcastles on Priory Beach with unbeatable views of the Tenby coastline or take the walk up to the lighthouse for panoramic sea views.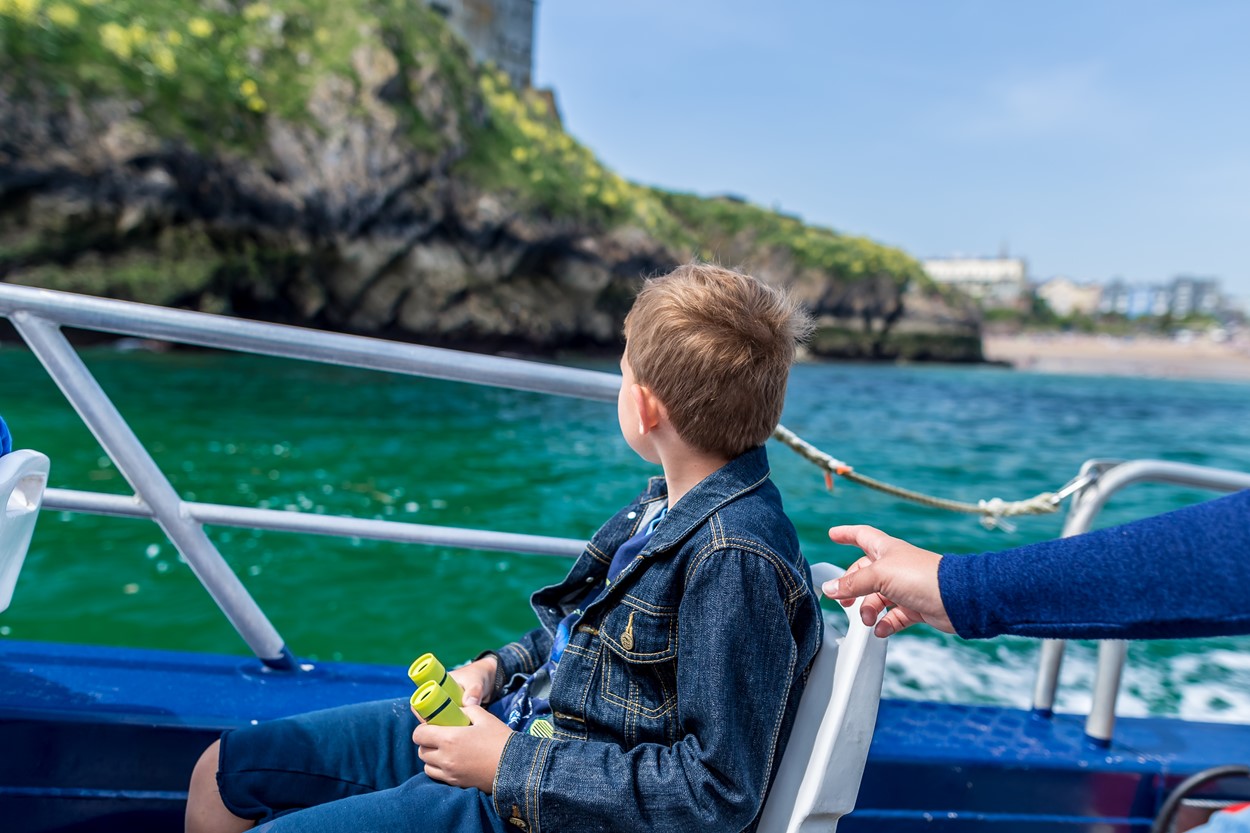 Easter Events
Easter is the first significant holiday break of the calendar year, and those long January days often mean that Easter feels particularly far away from Christmas. Hence, when the dates for those great family friendly Easter events start being released, we all jump at the chance to fill our diaries with a little bit of holiday fun.
Every year, the National Trust estates in Pembrokeshire host annual Easter Egg Hunts for all the family. As well as a traditional hunt for chocolate eggs, some locations often offer quizzes and competitions to get involved with too. Of course, this is also a great chance to explore all that the National Trust locations have on offer all-year round. Head to Stackpole for a walk through the Bosherston Lily Ponds and spot wild butterflies and even a resident otter, stroll through the beautiful scenery at Colby Woodland Garden, or explore the coastal clifftops of Southwood Estate.
For something a little different, delve into Pembrokeshire's fascinating history at Pembroke Castle. Throughout the school holidays, Pembroke Castle hosts a variety of children's activity days where you can dress up, watch demonstrations and historical re-enactments, get involved with arts and crafts and take an adventure through the magnificent castle grounds.
This year, the literary festival Laugharne Weekend falls within the Easter holidays. Situated near to Carmarthen along the south Pembrokeshire coast, Laugharne was once the home of infamous Welsh author Dylan Thomas and is nowadays known for its annual springtime festival. Laugharne Weekend celebrates literature and the arts, with venues across the village becoming intimate venues for storytelling, music performances, book readings and talks.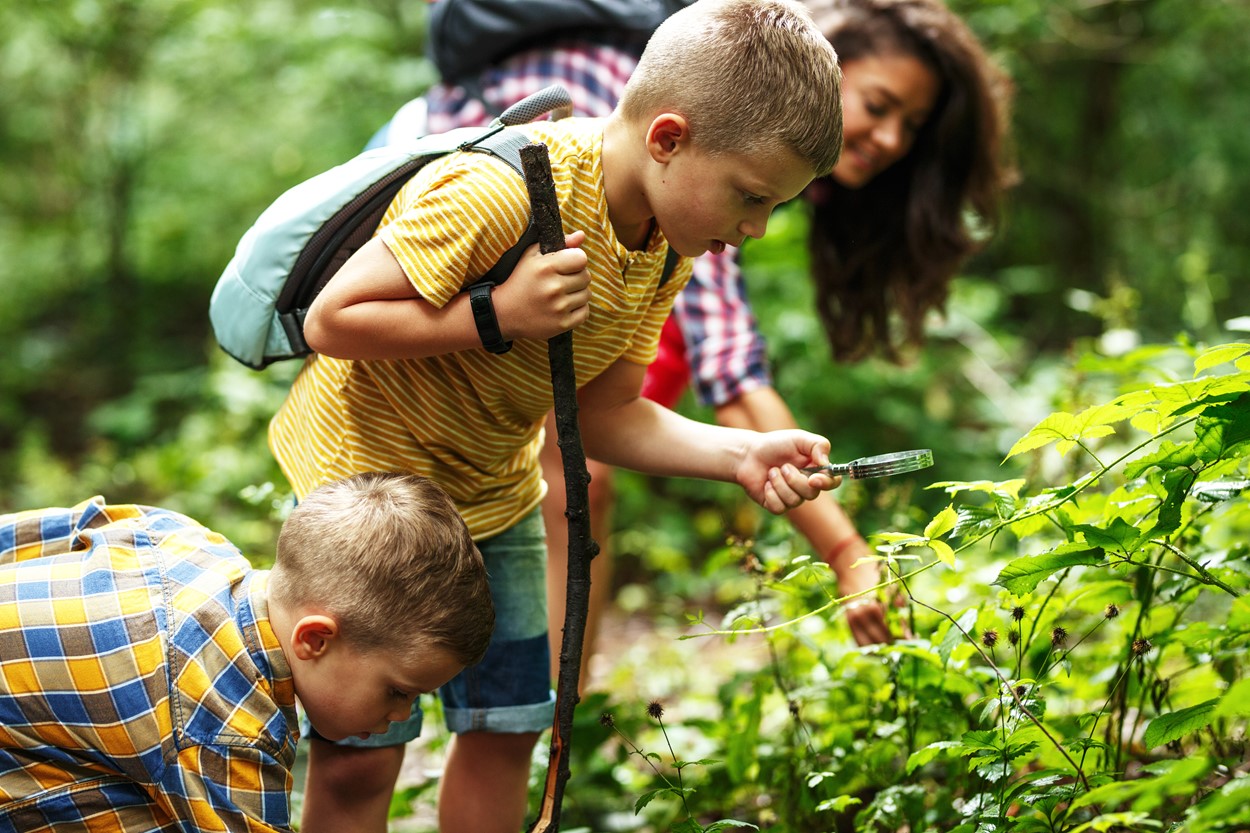 Easter Holiday Extras
Our Easter range of Holiday Extras is one of our favourite collections, because they capture that fresh springtime feel we all love about the Easter holidays. Our Spring Sunlight Bouquet is packed with those same vibrant colours you'll see if you're out walking the Pembrokeshire Coast Path. Picture a hand-tied arrangement filled with fresh yellow, clean whites and bright greens – a perfect addition to any coastal dining table. 
For our Easter Hampers, it's all about the picnic. After all, spring is the best time to laze on a lush green lawn and look up to the clouds. Whether you're planning to inject a little romance into a getaway for two, or would like a hassle-free afternoon snack to take with you and the kids for your day in the park, our Easter Picnic Hampers are just the thing. Choose the Easter Treats package complete with local produce and Easter goodies; think Bara Brith, Local Fudge, Shortbread Biscuits and more. For the Luxury Easter Picnic Basket, you'll receive all of your delicious goodies packed beautifully into a keep-sake picnic basket. Tuck into Toffee Waffles, Locally Made Jam and Welsh Cakes. Both picnic hampers include Easter chocolates too of course!
If you're looking for something a little different, take a look at one of our Easter Stuffed Balloons – definitely one to impress! As the name suggests, these packages consist of a large clear balloon filled with Easter themed chocolates and is combined with shaped balloons to create a Chick or Bunny Shaped Balloon Package. You can choose from one of four designs and even personalise the contents to include your favourite chocolates.
As for Easter activities, how do you choose?! Well, we've done our best to narrow down our top favourite for this time of year. Horse Riding is always a recommended choice, but a Beach Ride is particularly picturesque on those spring evenings when the sun is low. Book your boat trip to Land on Ramsey Island directly through us, and get a little closer to the wildlife whilst also enjoying those incredible views over the St Davids peninsula. For a real action-packed day, take the whole family (dog included!) to Heatherton Adventure and Country Sports Park. A group credit pass allows you to pick and choose your activities depending on what you want to do. Activities include bumper boats, archery, pistol shooting, baseball, go karting and mini golf to name but a few.