Gardens Of Pembrokeshire
Experience Pembrokeshire in bloom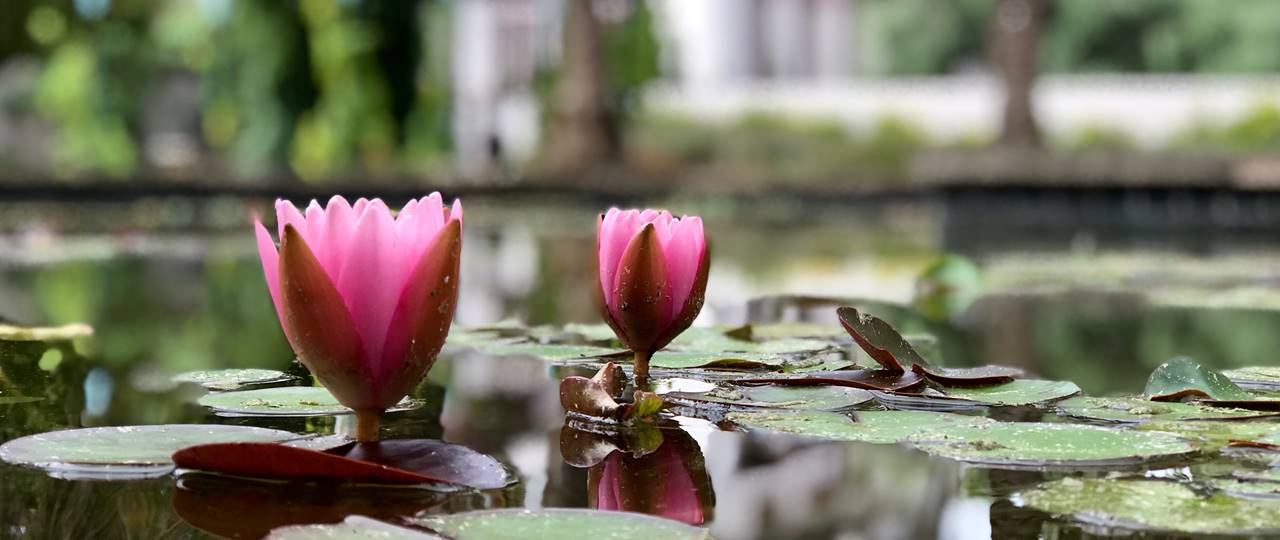 When you think Pembrokeshire, what is it that you picture? Is it a beautiful beach like Barafundle or Whitesands? Stunning sea views from the coast path? Fish and chips eaten on a harbour wall? Or is it a wonderful garden filled with flowers, trickling streams and ponds and perhaps surrounded by woodland?
If the latter didn't spring to mind, you could be missing out. As tempting as it is to spend your week in Pembrokeshire sunning yourself on the beach, the county's warm and (occasionally) wet climate as well as its fertile soils mean that it is home to several gorgeous gardens that also make for a great day out should you tire of the sand.
Picton Castle
The grounds of Picton Castle is the kind of place where as soon as I walk in, I relax. A lovely mix of woodland, expansive lawns and a walled garden, walking around feels like an adventure. Bring a picnic to eat next to the big rectangular pond in the walled garden, or there is Maria's Tapas Restaurant in the courtyard which I can't recommend enough. The walled garden is home to an eclectic mix of plants that aren't planted in such a uniform way that you don't feel like you're in a gallery, but informally so you stumble upon some real gems. The highlight for me being when I discovered a chocolate mint plant! The 'Castle' itself is actually a manor house which is also open to the public with tours going around throughout the day.
The gardens are open from 9am – 5pm daily. Admission to the gardens and restaurant costs £7 for an adult ticket and £4 for a child's ticket. Discounts for families and senior citizens are available. Dogs on leads are allowed in the gardens.
Hilton Court
Hilton Court is a must if you're into your plants, but also if you're keen on food, walks, pottery, photography, the list is endless! Just outside Roch, Hilton Court is an estate with a garden centre, restaurant, cafe, gallery, gift shop and pottery studio as well as it's gardens with a woodland walk and a lake. This makes it sound hectic, but it's a place that swallows people up so that it never seems overly busy, and you can always find a quiet spot. The cabin that gives access to the gardens serves the best cake, and on a sunny day sitting outside looking out over the gardens is bliss. Kids will be ever entertained by the wooden walkways and hiding places in the gardens, so you can relax and take in the atmosphere.
Hilton Court is open 7 days a week from 10am – 4.30pm Entry to Hilton Court itself is free, and admission to the gardens costs £3.75 for an adult, £3.50 for OAPs and £1.50 for children over 4. Children under 4 go free! Seasonal tickets are available.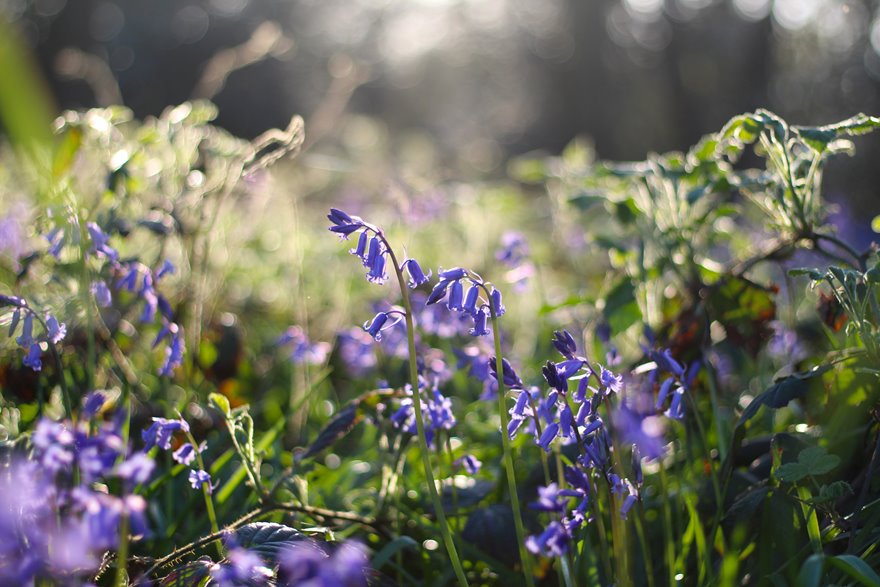 Colby Woodland Gardens 
Colby Woodland Gardens nestle in a valley just near Amroth, and is also a woodland garden that is simply stunning as well as being a great day out. This time of year there's carpets of bluebells and we can look forward to hydrangeas and the summer wildflowers that spring up, but the flowers aren't the only attraction. These are gardens made up of lots of different elements; a walled garden and meadow provide their own unique flora, and the woodland makes for lovely walks. I love these gardens as they also allow me to be a big kid! There are rope swings, ducks to race on the stream and games to play in the meadow. It's a really interactive experience, and they even put on campfire events where you can cook your own food. An ideal day out especially if you're staying in Amroth, as there's a footpath that leads to the gardens.
Entry to the gardens costs £6.30 for an adult and £3.15 for a child, and they're open 10am – 5pm every day throughout the season.