A bite to eat at The Meadow, St Davids
An unmissable coastal cafe in St Davids, Pembrokeshire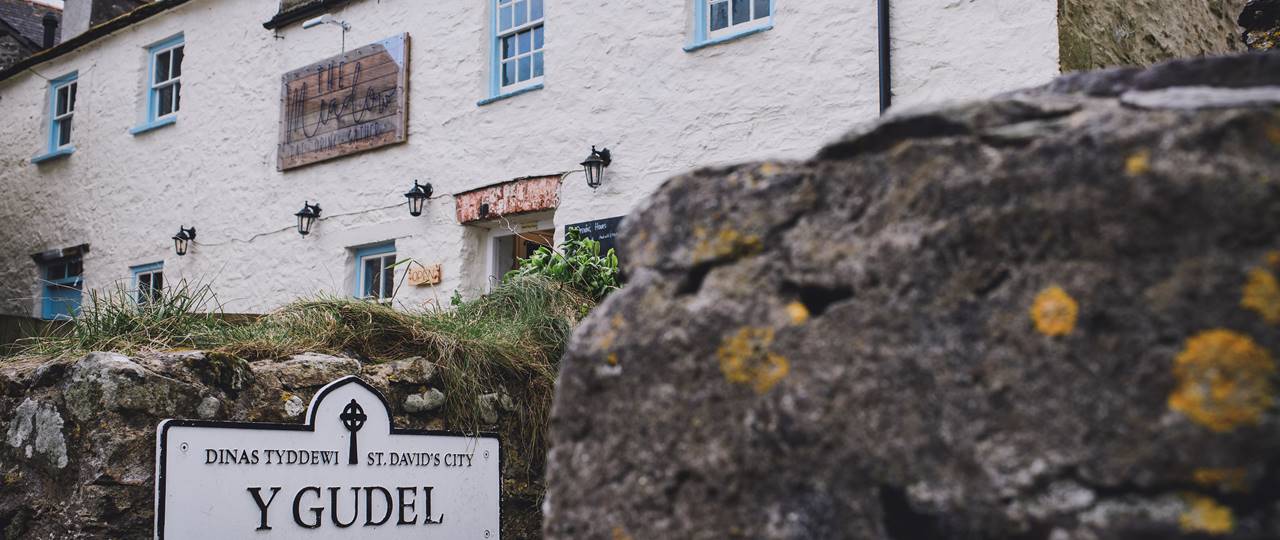 The Meadow is a coastal cafe in St Davids, Pembrokeshire, inspiring health and happiness through simple, wholesome food, great coffee and positive social gatherings. Run by husband and Wife team Emma and Nick Michell we relocated to St Davids due to our love of the coastal environment and a desire for adventure. We opened The Meadow at the end of 2017 and the first year has been both wonderful and scary with many milestones crossed including the launch of The Meadows own retail brand.
Being positioned in the centre of the city of St Davids is integral to The cafe. The area has a thriving community full of food producers with whom we have worked hard to create relationships with. Our ingredients are sourced locally where we can and always with an awareness of enviromental impact. Our chefs transform these ingredients into wholesome, nourishing dishes to provide the people of St Davids and visitors with an imaginative menu that acts as a culinary window into the local area.
The Meadow sits in the heart of St Davids, in the middle of its high street in one of its oldest buildings. We strive to make The Meadow as much a part of the community in ways other than just our physical presence. Our upstairs area doubles up as a Community Space which is free to hire for classes or other events. In this way we see The Meadow as a place for people to gather over good, wholesome food and drink, to swap ideas and share stories. We look forward to expanding our events calendar in 2019 to include film nights, feasts and wellbeing events.
Living in this part of the world gives one a deeper understanding of the natural environment that surrounds us. Located in the only coastal National Park in the UK, it is an area of outstanding beauty and the sea that creates the rugged landscape also provides a lifestyle unlike any other. We swim in it, coasteer along it, sail on it, surf its waves and clean its beaches. This deep connection with nature thrives at The Meadow, and we operate in a way which minimises our impact on the environment and work with like-minded organisations, wherever possible. As members of the Sustainable Restaurant Association, we aim to run our business as a force for good and measure our success not just on commercial success but on how we can contribute to both the community and the planet.