The best places to buy fresh fish in Pembrokeshire
With so much coast on our doorstep it's not difficult to see why we have some of the best seafood around.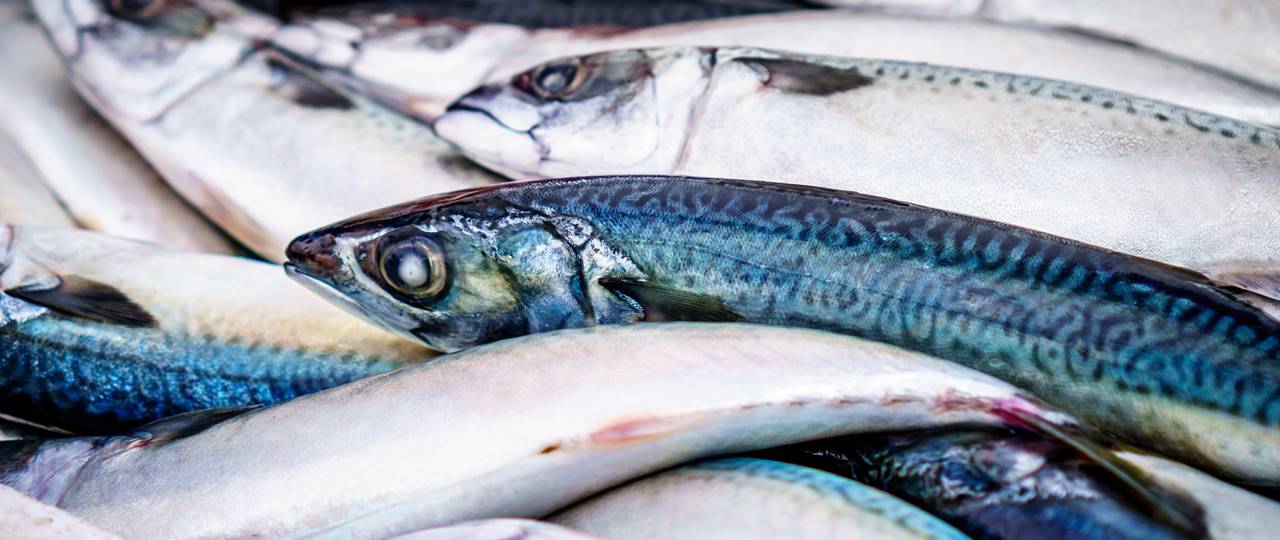 Here at Coastal Cottages we often get asked by guests where to buy the best local seafood. Here's what we think.
Milford Haven Docks – The Fish Plaice
With one of the world's deepest natural harbours, it's no surprise Milford Haven serves some of freshest seafood around! Welsh Seafood located on Milford Haven docks focus on supplying fresh local fish to restaurants around Pembrokeshire. However, they also have their own small shop selling fresh locally caught fish to customers – The Fish Plaice. The Fish Plaice can be contacted on 01646 692331 or go directly to their shop which is open Monday – Friday 10am – 2pm. They serve an array of seafood from crab, prawns and a variety of local fish.
Simply Seafood- Tenby Harbour
Simply Seafood is a small fishmonger shop located on the harbour in Tenby. They sell a range of seafood such as Lobster, Crab, Samphire, Mackerel, Salmon and many more. During the summer months Simply Seafood is a perfect place for grabbing a delicious seafood snack, sitting on one of the many benches and admiring the beautiful Tenby views. Why not pick up a 'Caldey Island Crab Sandwich' or a tube of delicious cockles in vinegar and enjoy the scenery? During the chillier months why not take home some fresh seafood such as the locally dressed crab and make a delicious family meal. For more information please contact 07828046047.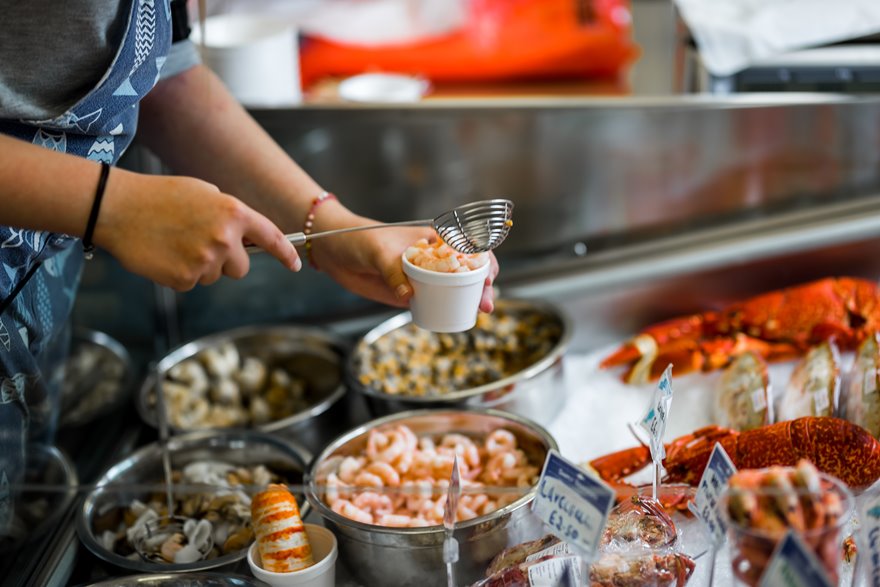 Solva Farm – Solva
Solva Farm offers seafood deliveries directly to your home with a choice of tasty seafood such as fresh crab and lobster. Previously winning Seafood Supplier Of The Year in 2015 and again in 2017, it's undoubtedly a great place for fresh locally caught seafood. On their website, you can see they offer weekly fish boxes which contain 4 portions of fish, 1 dressed lobster and 2 dressed crabs as well as many other options to purchase. To contact this supplier their number is 01437 729169/07773846560 or purchase directly on their website.
You can find Phil Rees who has over 30 years experience at Fishguards Market every Thursday 8am – 3pm selling locally caught fresh fish and shellfish. His contact number is 07813184643 and the market is located at Fishguard Town Hall.
A local boat landing it's fresh daily catch in Lower Fishguard harbour
The small village of Newport also has many places that provide the finest local produce. Seafood is available to purchase from Newport Fish in the centre of town on East Street, their contact telephone number is 01239 820338.
If you are staying a little further out of Pembrokeshire then why not try Towy Fishmonger in Carmarthen?! Towy Fish Monger is a small shop in the Carmarthen market who supply fresh locally caught seafood to restaurants, customers and businesses in the local area. They are open Tuesday-Saturday 09:00-5:00pm and their contact details are 01267 237904, info@towyfishmonger.co.uk.