Walking holidays in Pembrokeshire
Make Pembrokeshire your next walking holiday destination
The Pembrokeshire Coastal Path is 186 miles of the most stunning coastal scenery in Britain and is a walking holiday destination to add to your bucket list.
It has been included in the Telegraph's ultimate UK bucket list, and Coastal Cottages of Pembrokeshire couldn't agree more. From St Dogmaels in the North to Amroth in the South, the path lies almost entirely within Britain's only coastal national park. Explore tiny coves and long sandy beaches, see seal pups bathing or watch seabirds nesting in the cliffs before returning to your cosy holiday cottage right on the coast.
The Coast Path can be broken down into smaller stages and completed a little bit at a time. This is made easier by dedicated bus services connecting certain stages.
Some stages of the Coast Path are more strenuous than others so it's worth doing a little research before setting out to make sure your chosen route is achievable safely.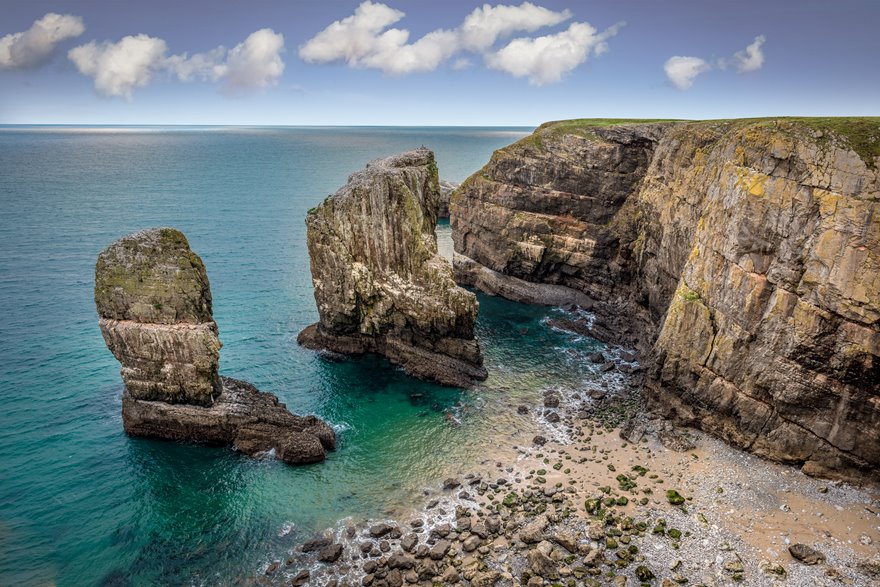 More than just a coastal experience
Pembrokeshire has much more to offer walkers than our spectacular Coast Path. The Preseli Hills are a beautiful, rugged playground for walkers. Sparse and peaceful it's an incredible environment to escape to for some peace and wide open space. Strewn with ancient neolithic stone circles, burial chambers and enclosures the Preselis are an intriguing window into the ancient landscapes of the past. Stone Henge was built using the unique bluestone quarried from these hills though how it was transported is still largely a mystery.