Explore Little Haven
The tiny and picturesque cove of Little Haven is a bustling village with three welcoming pubs, a tea room, restaurant, gallery and a fabulous beach set within a narrow, steep-sided valley. Our fantastic selection of holiday cottages in Little Haven will allow you to explore this charming area with the greatest of ease, so be sure to browse through our range today to see what's available.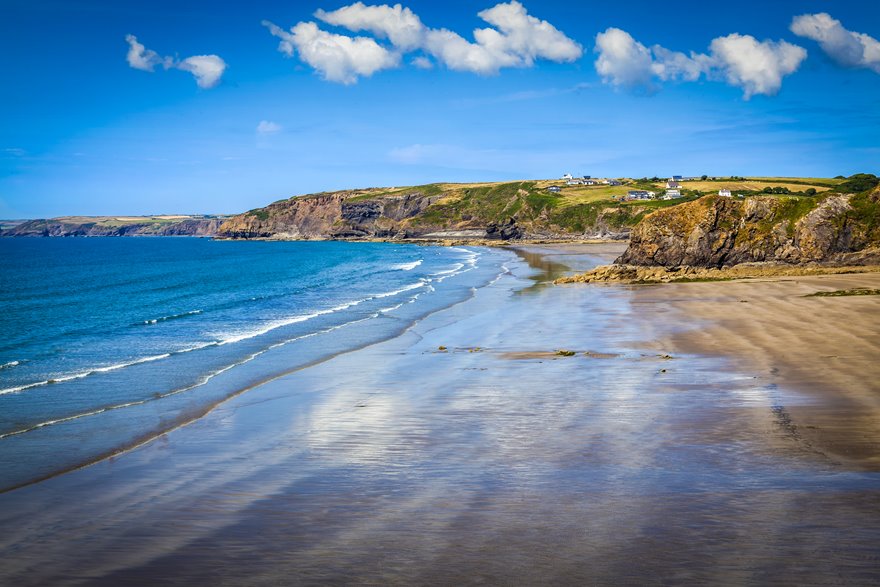 Little Haven Beach
When the tide is out, Little Haven harbour reveals itself as boasting a large, attractive beach smothered in beautiful sand which extends around the corner, past rock pools and jagged cliff bases, to the neighbouring, and much bigger, Broad Haven beach.
Little Haven beach is always a popular choice for both swimmers and sailors. The cliffs around Little Haven are some of the most spectacular around, displaying a wonderfully varied coverage of wildflowers and wildlife throughout each changing season. It's not difficult to understand why people return to this area and stay in our Little Haven holiday cottages year after year.
The wonderful Pembrokeshire Coast Path runs through the village of Little Haven itself, which says all you need to know about how beautiful and interesting this quaint corner of the county is. Completely unspoilt and refreshingly relaxed, Little Haven is a place that is described perfectly by its name.