Explore Cwm Yr Eglwys
Booking one of our holiday cottages in Cwm yr Eglwys will allow you to discover a scenic, sandy cove which makes this hidden away destination a firm favourite amongst those 'in the know'.
This wonderfully sheltered hamlet, located right on the shore, has its own microclimate, which means it is several degrees warmer than other settlements along the coastline. The trees and flowers here all seem bigger, brighter and have a longer flowering period.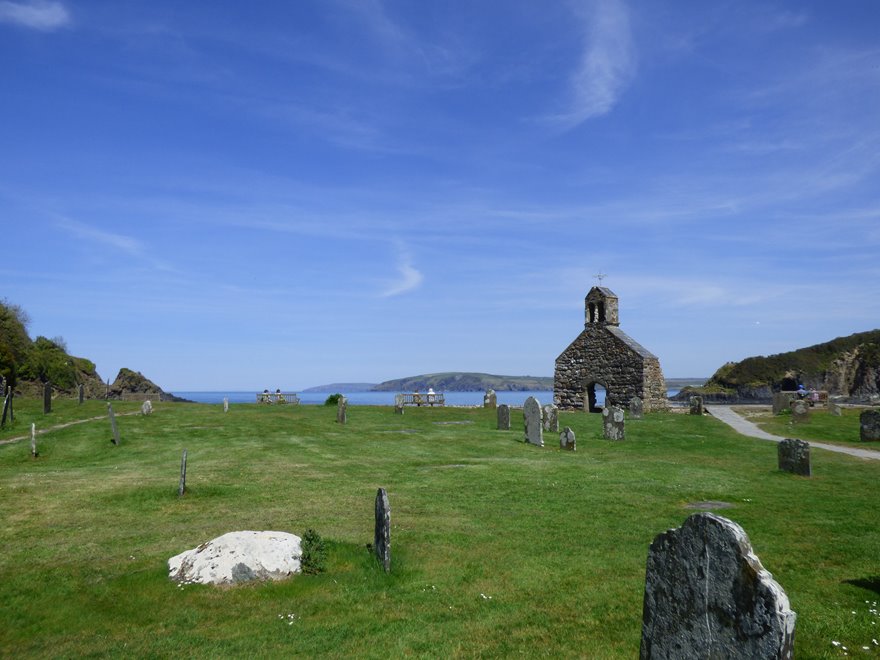 Cwm Yr Eglwys 
Ideal for cyclists and photographers, there is also a lovely selection of circular walks in and around Cwm yr Eglwys that incorporate the surrounding coast, countryside and village of Dinas Cross. One shorter route which will lead you across the cliffs and through a wooded valley is even suitable for wheelchair and mobility scooter users.
Cwm yr Eglwys has a small beach that is perfect for sunbathing and has recently earned both Seaside and Green Coast awards. From here, you can wander along the Pembrokeshire Coast Path and discover another one of the county's beautiful villages, Dinas Cross. Found less than a mile south of our Cwm yr Eglwys holiday cottages, Dinas is a thriving little place that is well served with shops, pubs, a garage and a tasty fish and chip shop. Alternatively, Newport, with its range of shops, pubs, restaurants and galleries - as well as a glorious, sandy beach where the River Nevern meets the sea - is only a short drive away.