Try your hand at Watersports!
Come rain or shine, get active with some of our fun-filled watersports sessions!
No matter the season, you are guaranteed to see locals and keen watersports enthusiasts donning their neoprene wetsuits for a little dip in the sea. After all, with a coastline like ours – can you really blame them?
Many of Pembrokeshire's beaches are renowned for their fantastic conditions when it comes to watersports. Long sandy bays such as Newgale and Freshwater West are often amass with surfers, whilst smaller coves such as Nolton and Stackpole Quay are favourites for kayakers. At the blue lagoon in Abereiddy, one of Pembrokeshire's most iconic landmarks and the destination used in previous years for the Red Bull Cliff Diving Competition, you will often see brave souls scrambling and leaping into the sea whilst coasteering.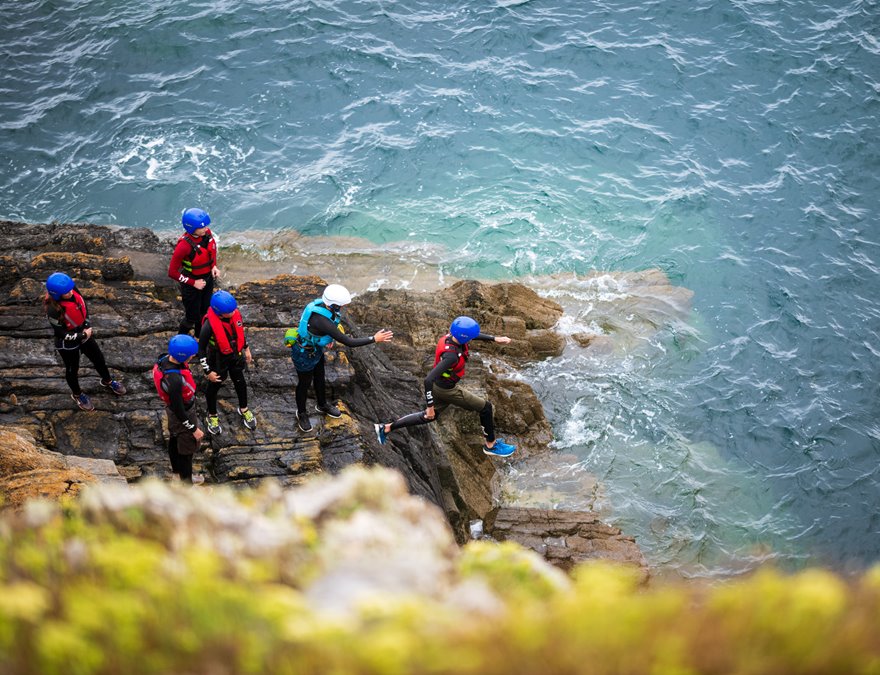 It's kind of a no brainer that watersports are some of the best loved holiday extras available through our Concierge service. Whether you're a first timer hoping to tick something off the bucket list or are a regular to the sport just planning to inject a bit of friendly family competition into your Pembrokeshire holiday, we've got something to suit you.
Explore the spectacular peninsula around St Davids Head in any number of given ways. Dive in headfirst to a beginner's Surf Lesson and practise riding the waves until you gain enough confidence to stand, or Ride a Kayak through these West Pembrokeshire shores whilst trying to see if you can stay upright! Many of our guests opt for Coasteering seeing as Pembrokeshire is where they say the sport was born; you will be led along the cliffs scrambling, jumping, leaping and swimming in the seas for a truly thrilling couple of hours.
Whichever session you choose, our qualified instructors will be right on hand to guide you and provide you will all the knowledge necessary to be safe whilst having the most fun possible! Wetsuits and safety equipment plus boards/kayaks etc. are all provided so all you have to bring is some swimmers and sun cream. Oh, and best not forget the towel!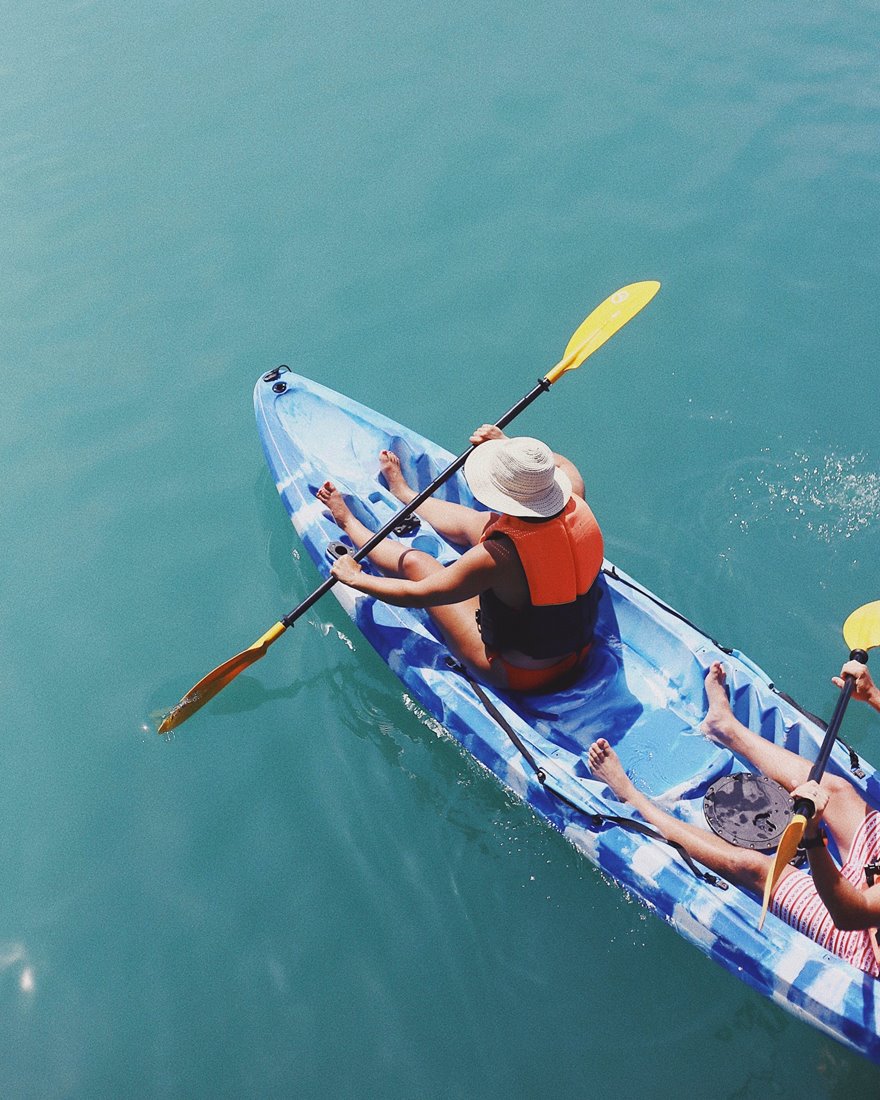 Of course if you're staying down south, you might prefer to spend more time in the sea and less time travelling to one of these sessions. Don't worry, we also run coasteering sessions in the Tenby area too! Opt for an adrenaline fuelled day from one of Pembrokeshire most-photographed harbours and then just stroll back into town, hair still wet from that salty sea, for a spot of lunch before completing your day on any one of Tenby's four beautiful beaches.
At Newgale, you'll find a two mile stretch of soft sand backed by a tall pebble bank in the low valley between two cliffsides – an instantly recognisable location for all who have passed through or stopped by. With a beachside pub, a surf shop, cafes and amenities including life guards, car parks, toilets and access to public transport; it's no wonder that this beach is popular with all the family. But it's particularly special with those who enjoy the wonder of watersports.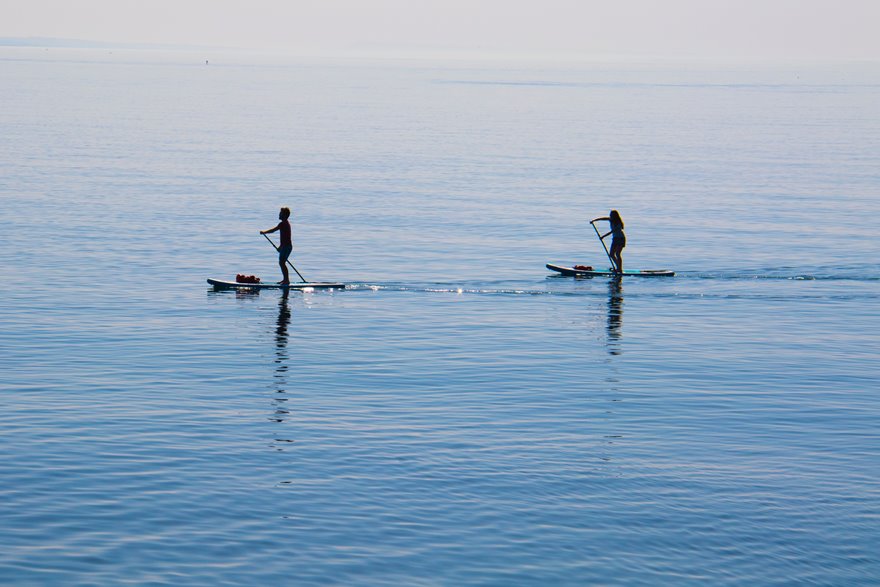 From here, you can test your inner core and your balance with a Stand up Paddle Boarding Session. An ideal alternative for those days when the sea is delightfully calm, stand up paddle boarding does pretty much what it says on the tin. Take to the sea standing upright on your board and steer through the waters with your paddle.
If you look to the skies over Newgale, you are often greeted with views of kites scattered along the horizon. Many of these will be power kites from those participating in Kitesurfing and Kiteboarding. Kiteboarding sees you hop aboard a land-board with wheels which then moves across the sand as you guide the power kite to move you this way and that. Kitesurfing, as you might guess from the name, blends power-kiting with surfing to add a whole new level of enjoyment to the sport. During low-tide there is a lot of sand to play with at this beach, and being situated on the west coast with an impressive length of two miles, the wind conditions at Newgale beach are often great for these two sports.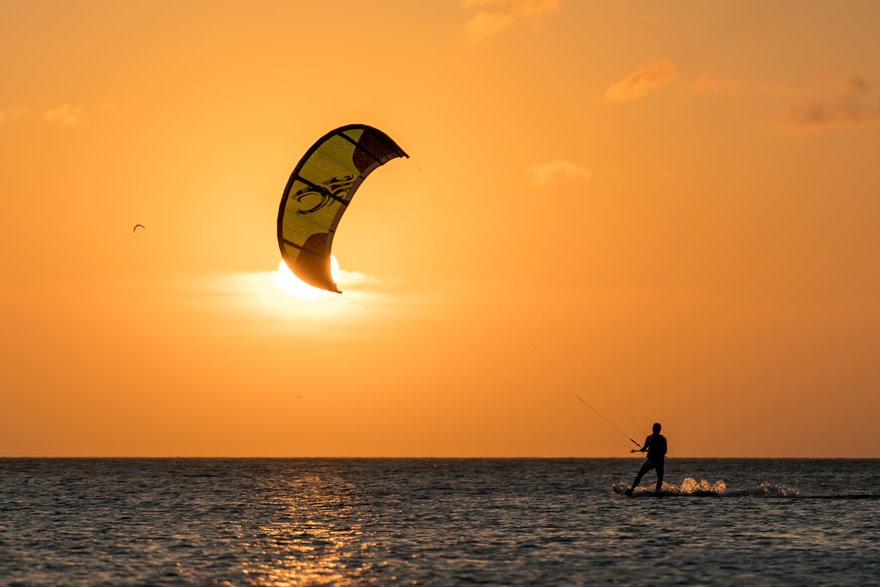 So whether you're a complete novice, have a little bit of experience or are a regular to one of these sports back home and just fancy having a go and getting involved during your holidays, there are plenty of watersports options to suit everyone.
All of the activities and experiences available through our Concierge service are subject to availability so we do advise getting in touch asap if you are interested in booking. Give our team a call on 01437 772758 with your booking number and we can check availability for you.