Pembrokeshire Locations with Links to Famous Authors
Pembrokeshire has inspired a number of books
You may already be aware of Laugharne's connection to beloved Welsh author Dylan Thomas. Laugharne held a special place in the heart of the Swansea-born author as it was there where he wrote some of his best-known literature.
His famous "play of voices", Under Milkwood, was written in the writing shed behind Thomas' Boathouse home (now a popular visitor's attraction). It tells the tales of the people of Llaregub which supposedly inspired by the quirky village of Laugharne.
Since its first performance in 1953, two film adaptations have been made. Fishguard was transformed in 1972 for the film starring Richard Burton and Elizabeth Taylor, whilst Solva was portrayed as the make-believe village in 2015 for the film starring Rhys Ifans and Charlotte Church.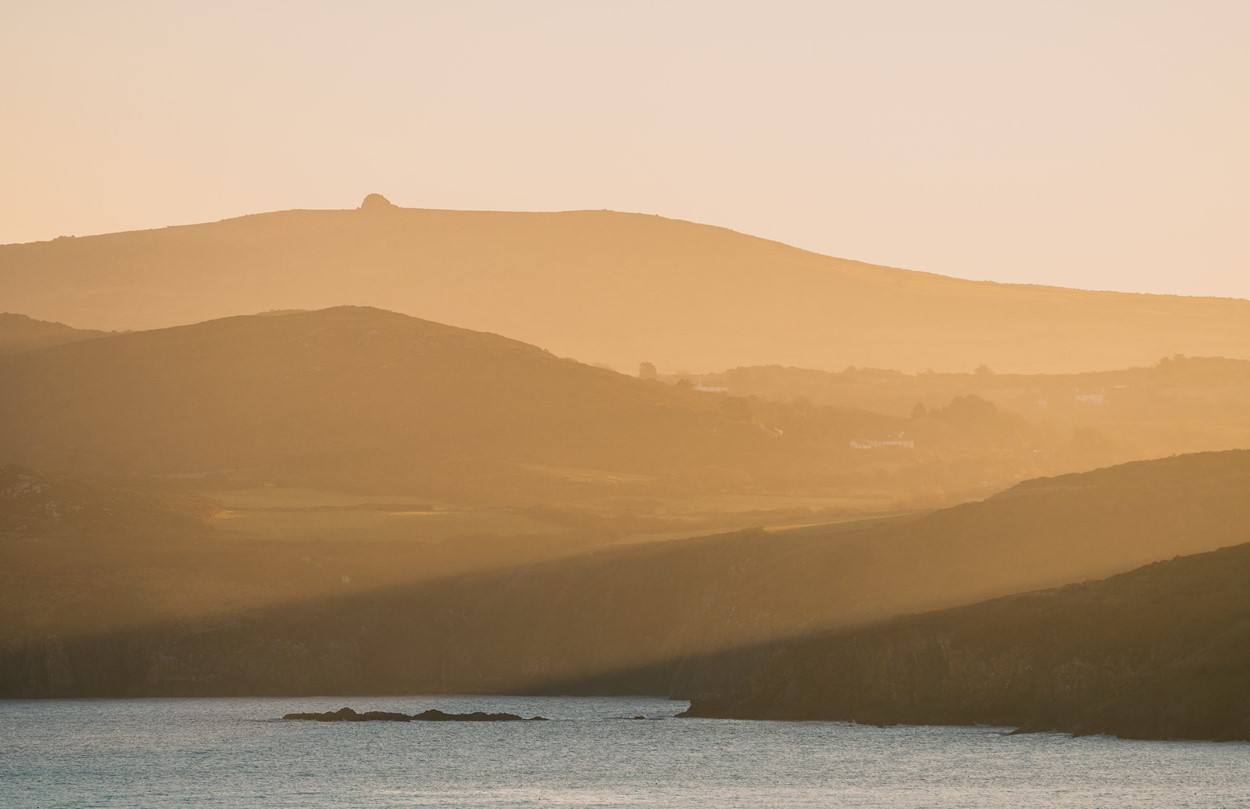 You can drink in Browns Hotel where Dylan spent many an evening with a drink in his hand, sat at his favourite window seat. Follow the Birthday Walk on your birthday and receive rewards along the trail or stay in early April for the Laugharne Weekend, a popular literature and arts festival.
"this timeless, beautiful, barmy town… there is nowhere else quite like it at all"
Dylan Thomas on Laugharne, October 1953
Cardiff-born author Roald Dahl enjoyed a seaside holiday in Tenby each year throughout the 1920's and 130's. An annual tradition during this period, Roald and family stayed each year in The Cabin in Tenby overlooking the harbour from one side and Carmarthen Bay from the other.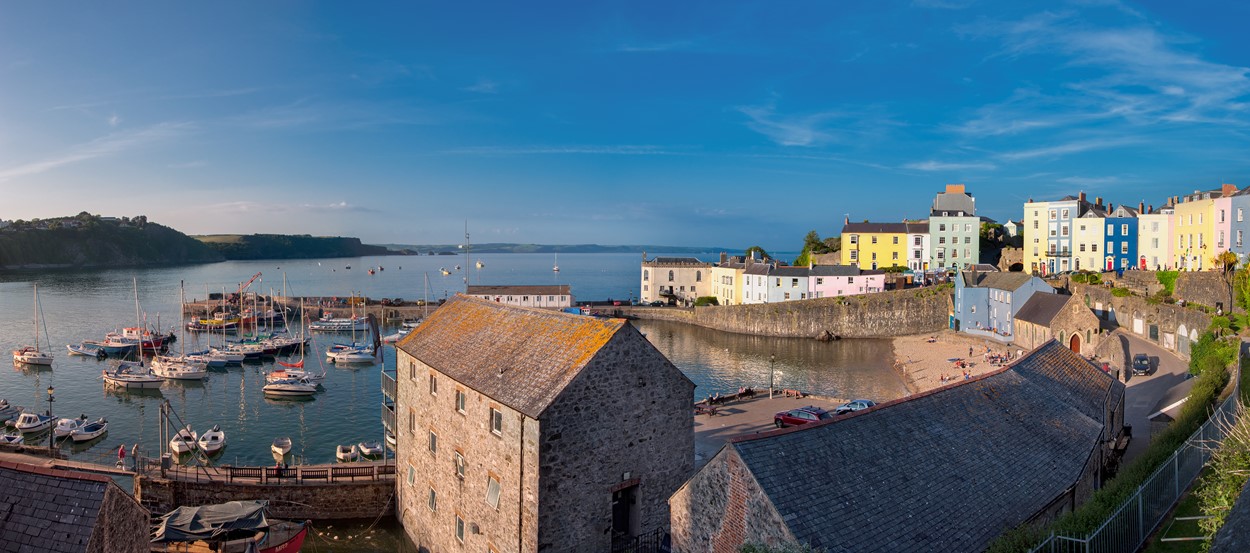 The Dahl's loved the area and their stays in The Cabin so much, that in 1973 members of the family bought the property and to this day, it remains in their possession. Dahl even wrote fondly about these holidays in his 1993 publication, My Year stating "we adored Tenby…we had donkey rides on the beach and long walks with the dogs along the top of the cliffs opposite Caldey Island".
Enjoy a stay in Roald Dahl's favourite seaside holiday home and follow in his footsteps. You're no longer able to ride a donkey along the beach, but you can still enjoy a stroll along the cliffs. 
"An Easter holiday is hardly an Easter holiday without Tenby"
Roald Dahl in a letter to his mother, March 1933.
National Hunt jockey, Dick Francis, grew up in Lawrenny before competing in the Grand National - most memorably the 1956 event where he rode the Queen Mother's horse and fell just yards shy of the winning post. Francis went on to sell over 60 million books worldwide with his 40 best-sellers and was awarded a CBE in 2000 for his services to literature.
Frankenstein's author Mary Shelley was no stranger to the area either as her mother Mary Wollstonecroft lived in Laugharne. Beatrix Potter also holidayed in Tenby, prior to becoming famous with her Peter Rabbit tales!