Top Picnic Spots In Pembrokeshire
Grab your baskets, delicious treats and large cosy blanket and head to the great outdoors!
As it is national picnic week, why not grab your baskets, delicious treats and large cosy blanket and head to the great outdoors! Don't know what location to choose? Well to help you decide we have narrowed down 5 top places that we think make for an ideal site for a good old fashioned picnic!
Scolton Manor
Scolton Manor is ideal for a family picnic day out, Built-in 1842 as a family home, with its 60 acres of beautiful green grass and unspoilt woodland there is plenty of space to choose from. The Victorian Manor House makes for a perfect tranquil setting where you can relax in the sun with family and friends. Your little ones can enjoy the children's play area with swings and slides, which has also recently been updated with a sensory play area keeping them entertained all day long. Most of the site is also accessible for people in wheelchairs and those with limited mobility or for small children in pushchairs. Why not go and enjoy one of life's most simple pleasures at this beautiful historic manor?
Please Note: Admission to the Park is free, whilst charges to the Manor House apply. Dogs must be kept on leads at all times, and are allowed in the Park only.
Llys-y-Fran
Llys y Frân is a day out everyone can enjoy due to its stunning lakeside setting. You can choose to fish*, sail, walk, cycle or to just relax and enjoy the spectacular views of the 100ft dam and the surrounding countryside. There is a lovely picnic area that overlooks the reservoir, why not take the kiddies along and let them loose on the popular adventure playground! This country park covers 350 acres with an impressive reservoir of 212 acres! If you are feeling particularly energetic the reservoir also includes a 6.5 mile long circular walk with an array of wildlife to spot on the way, it makes a fun day out for the whole family. If this sounds like a hefty trek don't panic as there are also picnic benches located halfway around the lake where you can enjoy a refreshing drink and snack to reboot your energy.
Please Note: Dogs must be kept on leads at all times. Charges apply at the Car Park.
Barafundle
One of the most popular beaches located in Pembrokeshire previously named no 12 beach in the world, Barafundle is undeniably perfect for a picnic. Known for its stunning setting and secluded location it makes an ideal spot for a relaxing picnic. You can opt to enjoy a picnic along the large spread of white sands across the beach or even amongst the many sand dunes. Baranfundle is a half-mile walk over cliffs from Stackpole Quay car park where toilet facilities are also located. So why not bring some friends or family, pack some delicious snacks and enjoy a day you won't forget at Barafundle Bay!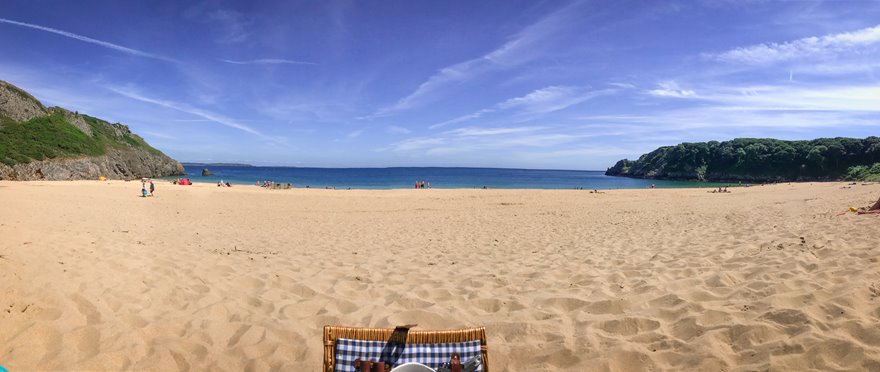 Picton Castle
These picturesque gardens are especially beautiful during the summer months and are perfect for an outdoor picnic! The garden is £7 entry per adult and £10 per adult for a castle tour to be included! The gardens are bursting with colour and the ponds are full of underwater life perfect for the little ones to discover! The secret owl garden is always a winner with children, with 25 owls to see and watch take flight, it truly is an amazing experience for children and adults alike. So why not take a day out this summer and be surrounded by this charming, colourful, 40-acre garden whilst indulging on some delicious treats! The gardens are open April till the end of October as during the winter months the castle is closed due to maintenance and repairs.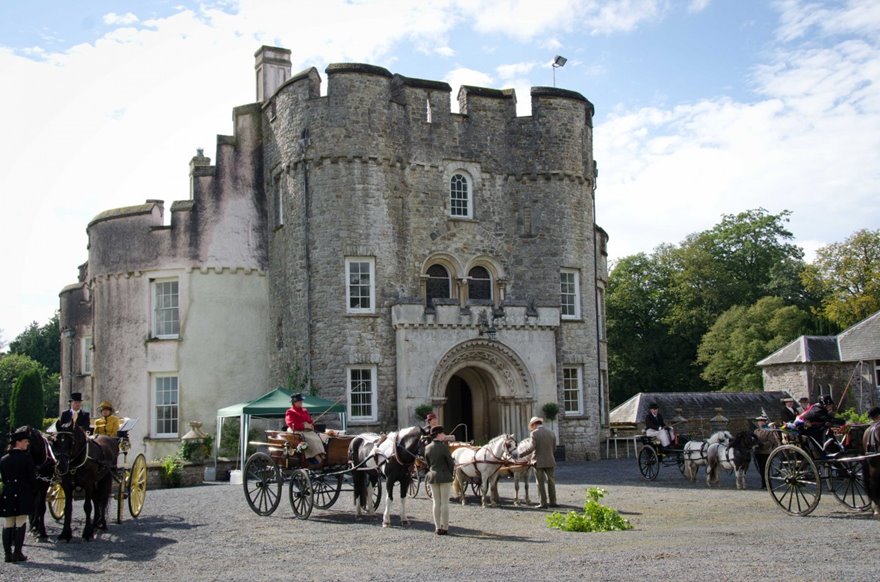 Carew Castle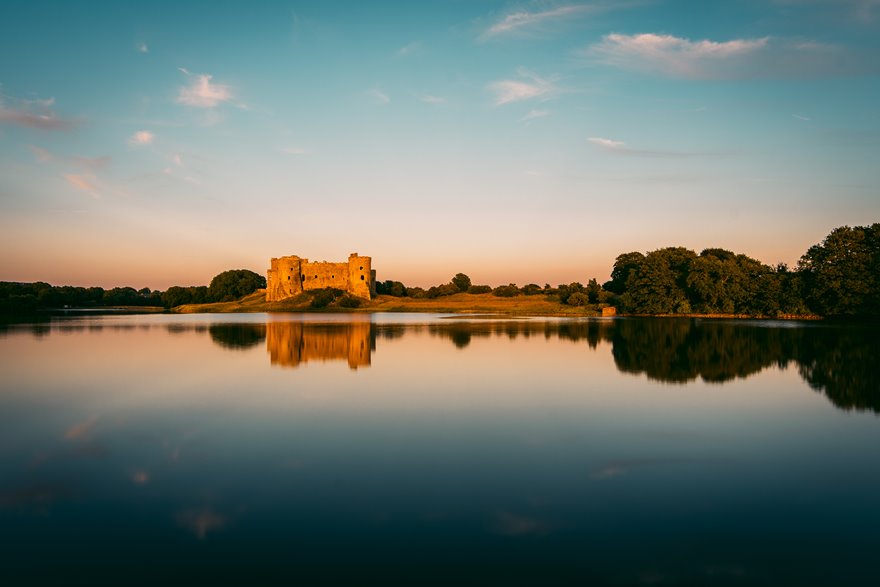 Carew Castle has a rich history of over 2000 years and its historic ambience makes for a lovely picnic setting. There is a picnic site situated on the north side of the Millpond with spectacular views of the Castle, a second picnic site is located on the Castle green overlooking the Millpond. The site also includes the only restored Tidal Mill in Wales, an 11th-century Celtic cross, a Medieval bridge and picnic area all linked by a mile-long circular walk. Grab your basket and blankets and enjoy yummy treats in this idyllic part of Pembrokeshire.
Please note Carew Castle is dog-friendly but dogs must always be kept leads.