Where to eat in Saundersfoot
The Coastal Cottages guide t o eating out in Saundersfoot, Pembrokeshire
Saundersfoot is a beautiful harbour village with a great selection of places to eat out. Ranging from fine dining with stunning coastal views to more traditional seaside fish and chips on the beach and plenty of unique eateries in between, there's a lot of interesting choices on offer.
Coast Restaurant
Coast is a beautiful restaurant which just steps away from the sands of Coppet Hall, with its exceptional views of the sea and Saundersfoot Bay it really is an unforgettable place to make a dining reservation. Coast creates an intimate, relaxed dining experience for its visitors, the staff are very welcoming and they have a great knowledge of what's on the menu.  When the sun shines, dine al fresco and be completely absorbed into this stunning location. If the weather is not so good, then step into this stylish restaurant where every table really boasts the views from the floor to ceiling windows. Offering a mainly fish-focused menu and a smaller selection of meat, vegetarian and vegan dishes to accommodate everyone.
The Cliff Restaurant
The Cliff Restaurant in Saundersfoot is situated at the top of St Bride's hill, with breath-taking views over Saundersfoot Bay you can enjoy breakfast, lunch or dinner here. Offering a wide selection of vegetarian, meat and locally caught fish dishes from their restaurant's seasonal menu throughout the day, you can expect to taste some of the freshest ingredients to deliver you relaxed dining experience. In the summer months take a glass of wine or a cocktail to the outdoor seating area and indulge in one of their delicious Afternoon Teas, for that extra special occasion why not add a glass of champagne to celebrate.
The Mulberry Restaurant & Bar
The Mulberry Restaurant & Bar is a short walk from Saundersfoot beach you'll stumble upon this cosy, family-friendly restaurant. With a delicious lunch menu which is served daily, you can try some of their home cooked favourites or tantalise your taste buds and choose a few dishes from their tasty tapas menu. The Mulberry also offers a Sunday Lunch with all of the traditional trimmings and a variety of meat, fish and vegetarian options too.
Offering an extensive selection of dishes from their evening A La Carte menu which is available from 6pm onwards, you can make a reservation to dine in their restaurant which has a great atmosphere, perfect for couples and families or you may want to take advantage of their outdoor seating area and dine al fresco to take in the beautiful views.
The Boat House
At The Boat House in Saundersfoot, you really can't be much closer to the beach with this exciting restaurant! The Boat House is dedicated to delivering guests consistently great meals which are served in their relaxed, informal bar and restaurant. The main focus for their dishes grill-style by the sea, with a selection of fish dishes that will really get your taste buds going. This really is a perfect restaurant for families wanting to refuel after a long day at the beach or for a couple that wants to enjoy a romantic meal, cocktails and endless views.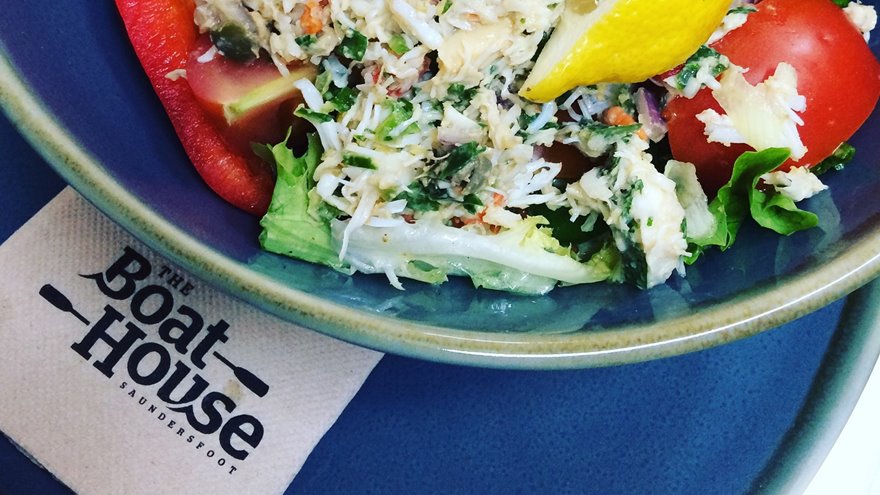 Dragon Palace
One of the area's most popular Chinese restaurants delivering a menu of authentic Chinese dishes that are simply delicious. This family-friendly restaurant is very well-known for creating an enjoyable experience in their cosy restaurant. They are able to cater for vegetarians, vegans and they also have some gluten-free options.
Periwinkle
Step into this delightful café which is a short walk from the beach, it's a family run business that serves home-baked food, cakes and other tasty treats for you to enjoy. One of the main reasons that Periwinkle is so popular is because everyone receives the same friendly, warm welcome, making you want to plan your next visit. Whether you are just popping in for a cup of coffee and cake or deciding to make this your lunch stop you will not be disappointed by this bright, cosy café.  Bring out your creative side and have a go at some of their pottery sessions where you can paint your chosen piece and bring it home once you've finished, you can choose to decorate anything from jugs, figurines, plates and much more.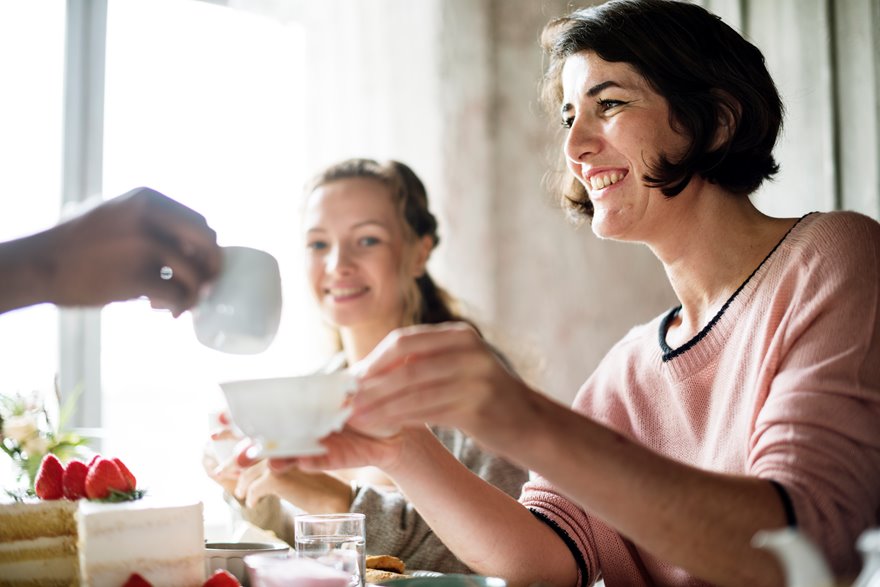 Sue's Pantry
This really is a hidden gem just minutes away from the shoreline, Sue's Pantry is extremely popular with the locals who can pick up a tasty treat on their commute to work or even on their lunch break, if it's your first visit to the area then you will be delighted to taste some of the best homemade cakes and lunches that Saundersfoot has to offer. It really is a delightful pit stop, call in and pick up a variety of things from freshly made sandwiches and baguettes, jacket potatoes, salads and more importantly cakes and make your way to the beach for a scrumptious picnic with a view.
Little & Large Lite Bites
A warm welcoming family-friendly coffee shop placed in the hub of Saundersfoot, they offer an extensive range of foodie favourites from Pizzas, All Day Breakfasts, cakes, cream teas and a daily specials board to offer you something extra delicious. It thrives on being extremely child-friendly, with a whole area dedicated to your little ones and a separate menu just for them to choose from. This allows you to enjoy your tea and cake safe in the knowledge that your kids can go to play. Another attractive quality of this peaceful coffee shop is that you can bring along your furry friend and treat them to a 'pup cake' or one of their mouth-watering doggy biscuits.