Only place in Wales where you can see candles dipped in their original way. Inger John provides a warm welcome to all visitors, who can see hand-dipped candles being made without any mechanical aids. Her candles are created with unique graded colours and with exotic scents including specially blended essential oils. The workshop is a real "Aladdin's Cave" packed with candles of all shapes and sizes. Most are made on the premises, and others are imported from all over the world. Also in stock are candlesticks of many types, snuffers, lanterns, oil burners, accessories, candle-making kits, and books of local interest.
Address:
Pembrokeshire Candle Centre
Trefelin
Cilgwyn
SA42 0QN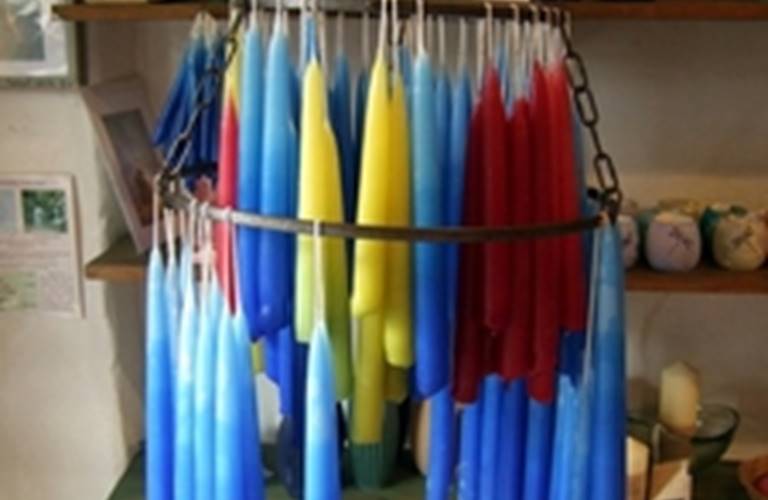 Prices From:
£3.00
Opening:
Monday: 11:00 - 17:00
Tuesday: 11:00 - 17:00
Wednesday: 11:00 - 17:00
Thursday: 11:00 - 17:00
Friday: 11:00 - 17:00
Saturday: 11:00 - 17:00
Sunday: 11:00 - 17:00
Opening Hours listed are valid from Easter to end of October. Outside of these months, opening hours are restricted. Please call to check opening hours over the winter months.