Surfing in Pembrokeshire
Great surfing for all abilities on some of the best beaches in the world. What are you waiting for?
Pembrokeshire's position has gifted it some of the UK's best surf spots and added the bonus of some of the cleanest water on the British coast. Regardless of your ability, there is bound to be a break somewhere that will suit your needs. 
For beginners
If you've never tried surfing before then this could be the perfect excuse to give it a go. We have a number of great surf schools based on some of the more accessible beaches popular with surfers. Here your tutors will have you standing up and enjoying your first taste of the sport that has become so popular in Pembrokeshire.
If you're just starting out, your best bets are either Newgale or Whitesands. These are generally the safest breaks and Newgale, in particular has plenty of space, ample parking, lifeguards during the summer and equipment hire for those looking to dip a toe in the water.
For the more experienced
The more experienced surfer will be rewarded with some truly fantastic surfing. There are a number of established breaks that draw surfers from all over the UK and a few secret spots worth hunting for. It's an absolute must for a cheeky surfing short break.
One of the most popular is Freshwater West (Fresh West) which often produces a powerful wave and is favoured for its consistency earning it a mention as the best surf spot in wales by many. There are rocks and strong undercurrents in places so care is advised for this one. There is also an M.O.D firing range close by that is best avoided for obvious reasons. To get the best out of Fresh West you want a south to west swell and an easterly wind. It works well at all tides.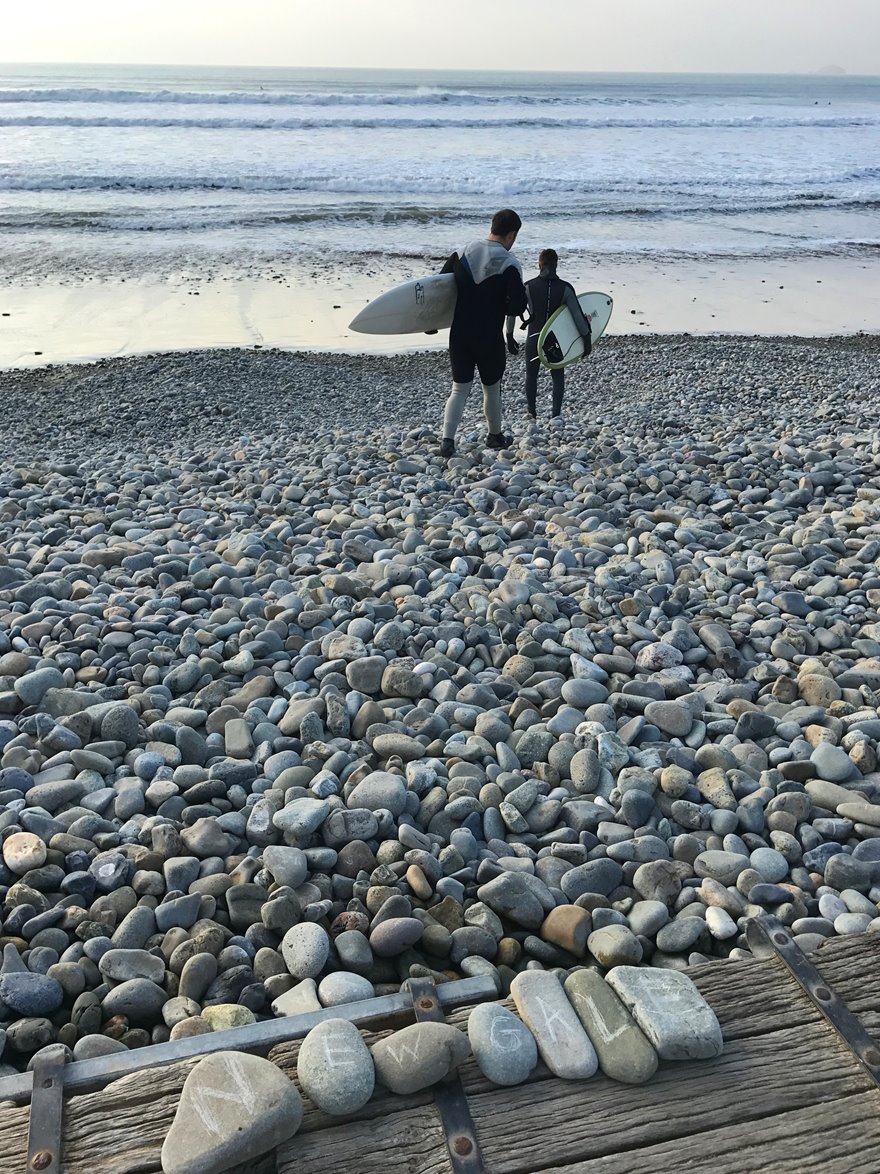 If we've inspired you to give surfing a go or maybe think a little harder about that cheeky surfing holiday you've been toying with then check out our selection of cottages that'll make it extra special.