Tenby Charity Beer, Cider and Prosecco Festival
Support this charity event run by volunteer organisation, Tenby Round Table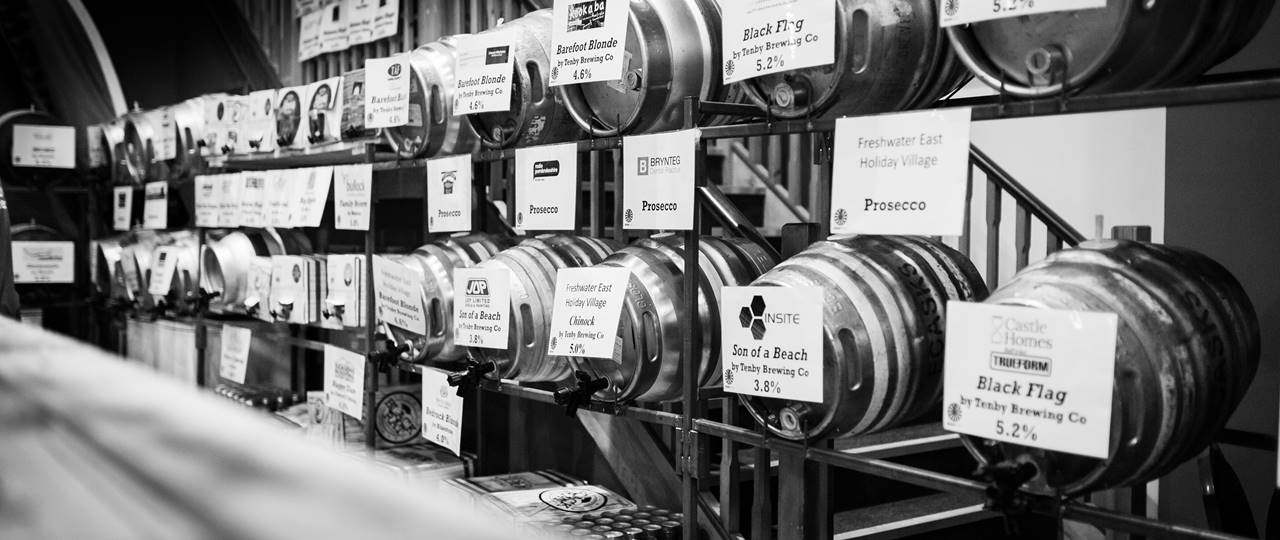 If you're looking to spend a relaxing weekend with friends by the seaside, then the first weekend in November is most certainly a good choice. Spend a couple of days exploring the sandy beaches, dining in Tenby's quality independent pubs and restaurants, before heading to the De Valence for a weekend of fun and laughs at the Tenby Charity Beer, Cider and Prosecco Festival.  
Now in its 7th year, this event has become a much-loved staple in Pembrokeshire's events calendar. Organised by the volunteer organisation Tenby Round Table, the Tenby Charity Beer, Cider and Prosecco Festival takes place at the De Valence Pavilion located in Upper Frog Street in early November each year.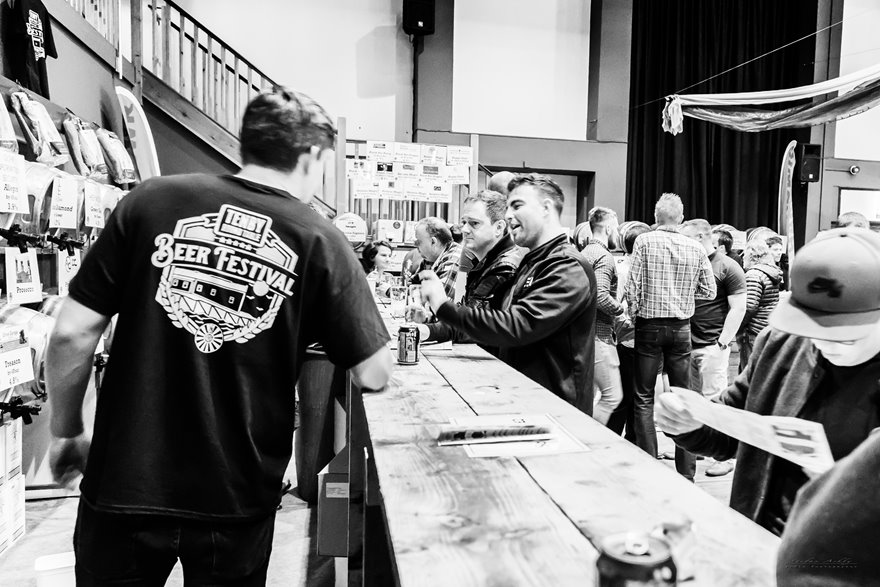 The drinks available include a whole selection of beers, ciders and prosecco as the festival's name suggests; but what you might not realise is that there is a fantastic range of local drinks on offer from established breweries across Pembrokeshire. To keep you entertained throughout the weekend, there will be also be live music from local bands.
If that isn't enough, sporting fans out there will be pleased to know that the Tenby Beer Festival will be opening early on Saturday morning and welcoming visitors to come in and watch the final of the 2019 Rugby World Cup. Open from 6pm til late on Friday 1st, the De Valence will be opening its doors bright and early at 8am on Saturday 2nd ready for the 9am kick off. And don't fret, they've even got your breakfast covered with bacon rolls on offer.
In aid of charity, the Tenby Round Table hosts this event with the aim of raising funds to help small local and national charities, but has in the past been known to give particularly generous donations. As part of a larger effort, much of the proceeds raised at the 2016 Tenby Beer Festival were donated to Bloodwise, a UK based blood cancer charity. Alongside the entry fee for the event, the Round Table raises additional funds for charity by offering sponsorship for the barrels you'll see lining the bars. 
Established around 60 years ago, the Tenby Round Table now hosts a number of incredibly popular family events which take place in the town. During the summer months, they arrange some of the Tenby Spectacular events; a harbour-side celebration with live music, food and drinks – a perfect way to spend a summer's eve in this picturesque Pembrokeshire town. In the approach to Christmas, you'll see locals and visitors alike donned in their fancy dress costumes jogging through the cobbled streets as part of the annual festive event, the Tenby Santa Run.
Tenby Round Table is made up of a collective of men aged 18 to 45, all of whom are volunteers, and makes up part of a larger Round Table organisation which has been running for 90 years with the motto "Adopt, Adapt, Improve". Their aim is to "empower each individual to make a positive impact at home, work and in his community".
Early bird tickets for the 2019 Tenby Charity Beer, Cider and Prosecco Festival are available on the event website from £20, ticket prices include your entry into the event as well as all your drinks.