Cosy Restaurants in Pembrokeshire
Book yourself a warm, cosy dining experience in one of our favourite restaurants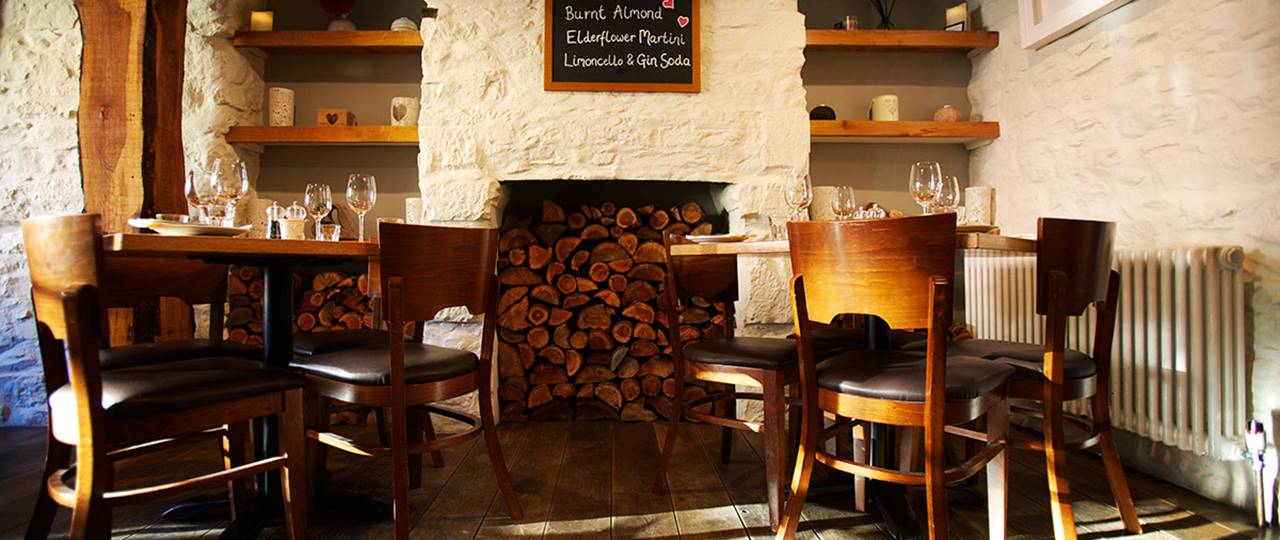 Pembrokeshire is home to some excellent places to eat and sometimes you want to experience something extra-special so we've put together a list of our favourite cosy eateries in the county.
The Plantagenet
Set in the heart of Tenby, The Plantagenet will always be one of my absolute favourite restaurants. Of course, it is known for its spectacular food but also for the ambience the restaurant creates. I love the cosy and warm atmosphere when you enter the restaurant – the wood fire, candlelit tables and Tudor décor all make a perfect set up for a very cosy romantic evening. The Plantagenet specialise in seafood such as hake, sea bass and lobster but also serve local steak and vegetarian dishes such as risotto.
https://www.plantagenettenby.co.uk/ Open 12 – 9pm every day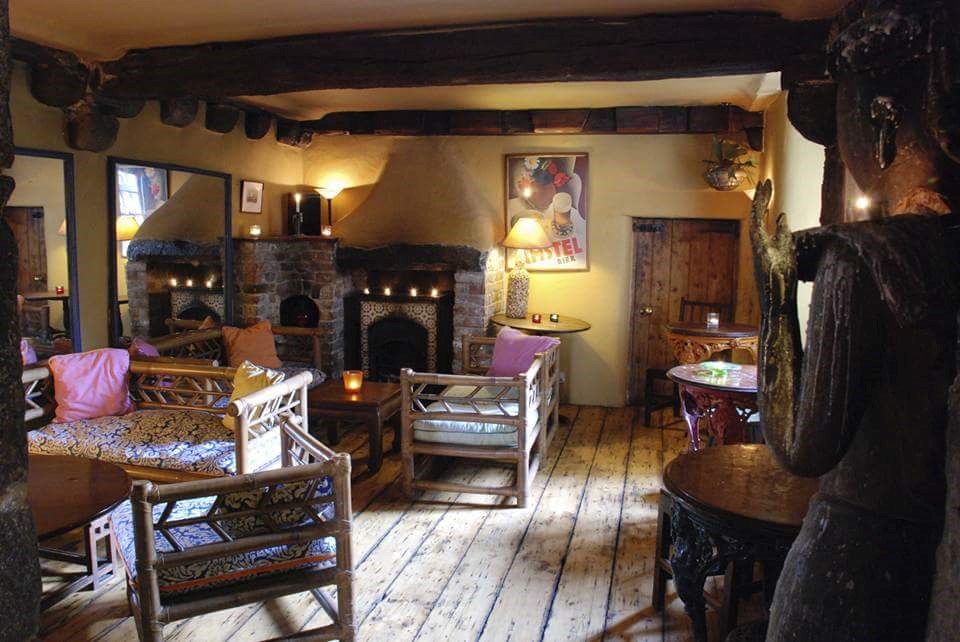 The Plantagenet - Tenby
The Belle Vue
The garden you enter through the car park already creates a homely atmosphere before even entering the restaurant. Once entering The Belle Vue you will see a cosy lounge area to your right where you can enjoy a drink in the evening or even while waiting for your table (as it can be busy due to its popularity – it is key to book if possible). To add to the cosiness of the restaurant there is a log fire in the dining area and the lights are dimmed in the evening. The Belle Vue serves classics such as steak, pork and lamb all served with a choice of chips or potatoes, salad and vegetables.
http://www.bellevuebrasserie.com/ Open Tuesday – Saturday 6pm – 11pm
The Belle Vue - Haverfordwest
Barbucci
This unique Indian restaurant is a hidden gem tucked away with a secluded basement seating area just on the outskirts of Tenbys town near the train station. Barbucci specialises in Bengalli and Indian Cuisine and is known for its delicious food and 'cosy' feel due to its alcove seating area. Barbucci also serves an 'all you can eat buffet' on Sundays from 4pm. Why not have the ultimate secluded dining experience in this unique basement seating area while trying some traditional Indian cuisine!
http://www.bbtenby.co.uk/ Open Tuesday – Saturday 5pm – 11pm and Sunday 5pm – 10pm
The Cwtch*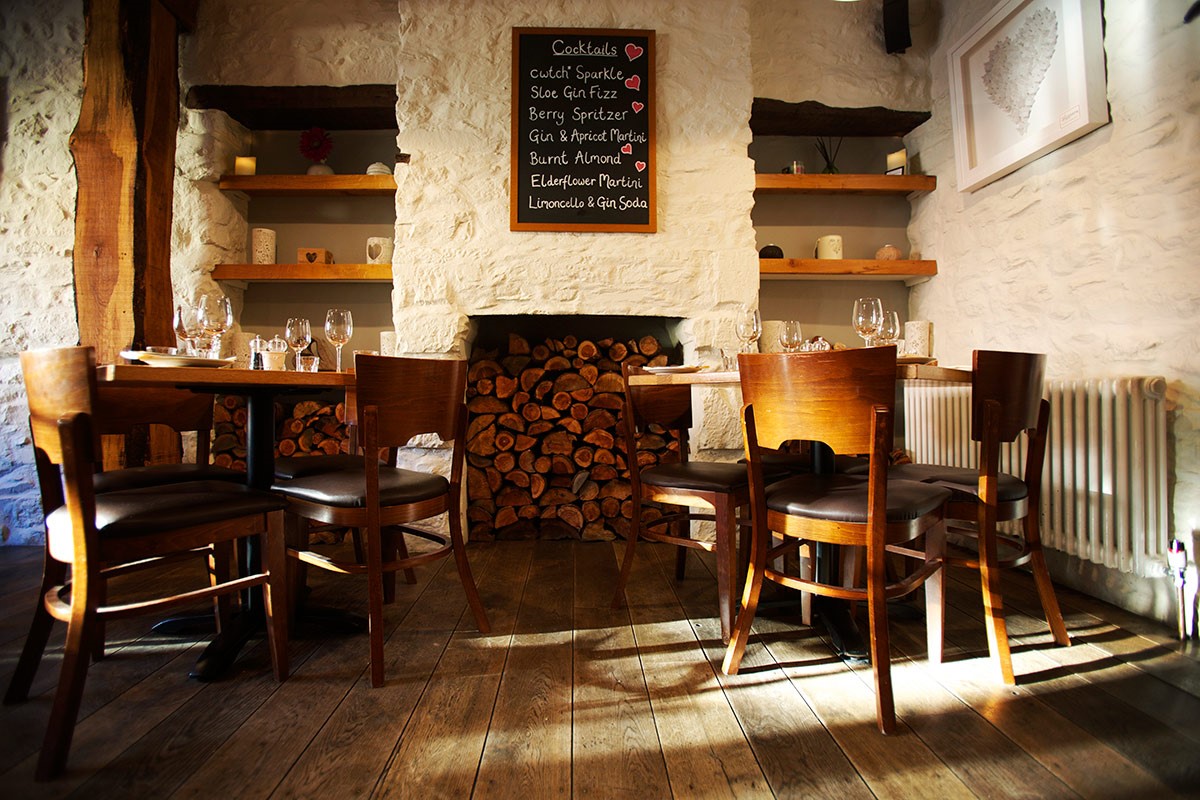 The Cwtch* - St Davids
The Cwtch* define themselves as a "Warm Affectionate Hug" set in the stunning city of St Davids. They are an award-winning restaurant serving local produce with an ever-changing menu with delicious choices. Serving a range of freshly cooked food choices such as lamb, steak and a selection of freshly caught fish. The Cwtch is the perfect place for a very special experience in a relaxed informal setting.
http://www.cwtchrestaurant.co.uk/#cwtch Open from 5pm daily
Want the ultimate cosy dining experience? – why not choose to dine in the comfort of your own home! Our Concierge Service can offer you a very special experience where we can arrange a chef to come directly to your holiday property, cook a delicious meal and even clear away for you meaning you don't have to lift a finger.  You can choose from one of our menus or even have it tailored to you and your specific needs.
Want to dine at home but don't want the fuss of a private chef or fine dining, why not order one of our delicious dine at home meals?! We have a selection of delicious meals to choose from our local supplier including delicious lasagna, steak and ale pie and pasta and many more options to take your fancy. If you would like to book either of these services take a look on our website or our Concierge Team on 01437 772758.