Places to Eat in the Havens
Visit Little Haven, Broad Haven, Nolton and Druidstone for top places to eat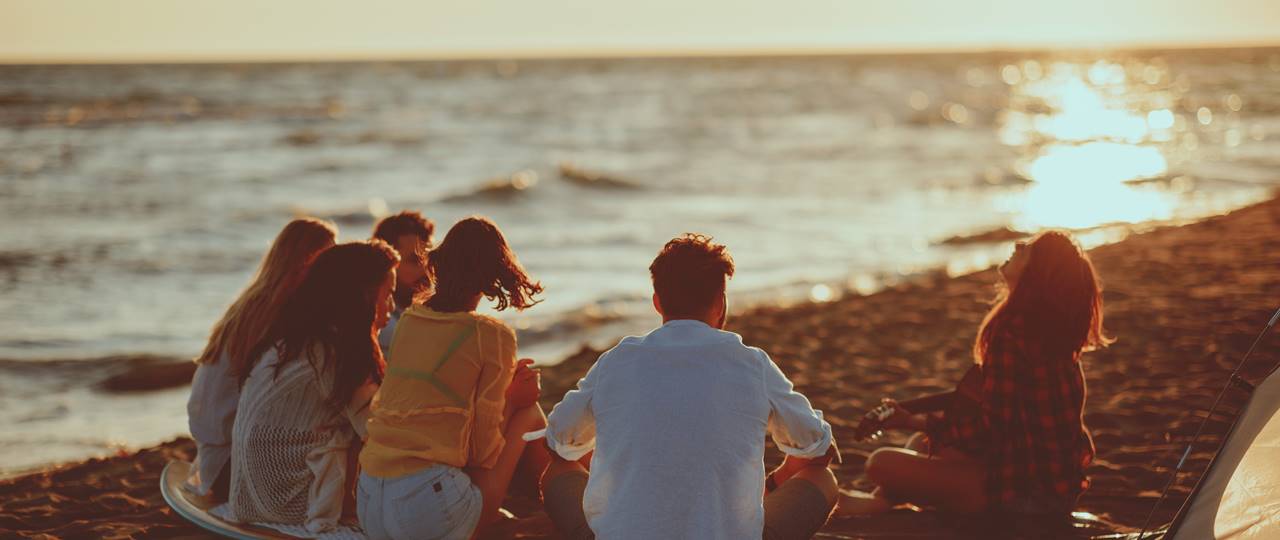 The Pembrokeshire Coast boasts more seaside towns and villages than you can even begin to imagine. You can experience some of the most spectacular views from restaurants, cafes and pubs which are dotted all along the Pembrokeshire coastline. There is a fantastic choice of places to eat in West Pembrokeshire, whether you are looking for something relaxed and casual or wanting to find a restaurant for a special occasion. We have compiled this handy list of places to eat in the Havens for you, so you don't have to.
Little Haven is a charming village, full of character and plenty of places to eat. Tucked away in this small village are some exceptional independent restaurants just waiting to be discovered.
The Castle
This is a family friendly pub/restaurant which is very popular with the locals and the vast amount of visitors who return each year. Enjoy a beautiful home-cooked meal during the day and a relaxed dining experience in their private dining room during the evening. Their menu has something for everyone, offering fresh seafood dishes from their daily specials and hearty meals from their bar menu. With each glimpse of summer, The Castle Inn is transformed into a magnificent venue where crowds of people return to enjoy great ales, great views and a warm glow of good food.
The Swan Inn
A warm welcoming pub, The Swan Inn serves local ales and great wines alongside a delicious menu of fresh fish dishes and other culinary delights which have been locally sourced as close to home as possible. Their staff are friendly and professional with a good knowledge of what's on the menu. Bring along your dog and you will be greeted with the warmest of welcomes - you'll be pleased to know that they have a "raw to paw" menu dedicated to your four-legged friend.  You may wish to book ahead and reserve a table with a stunning view over the bay or stroll in for a relaxing glass of wine in front of their open fire; whichever you decide to go for, you will leave with a memorable experience.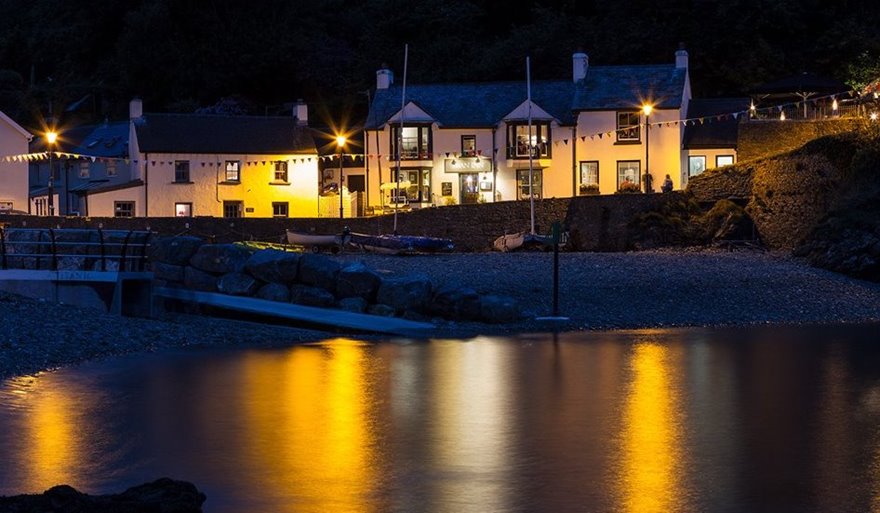 The Corner House Café
Whilst a number of restaurants and pubs in the village offer food, you might prefer to pick up a takeaway and head that perfect spot that you've found along your travels. The Corner House Café serves tasty breakfasts, freshly made lunches and a selection of hot and cold beverages for you to eat in or take away.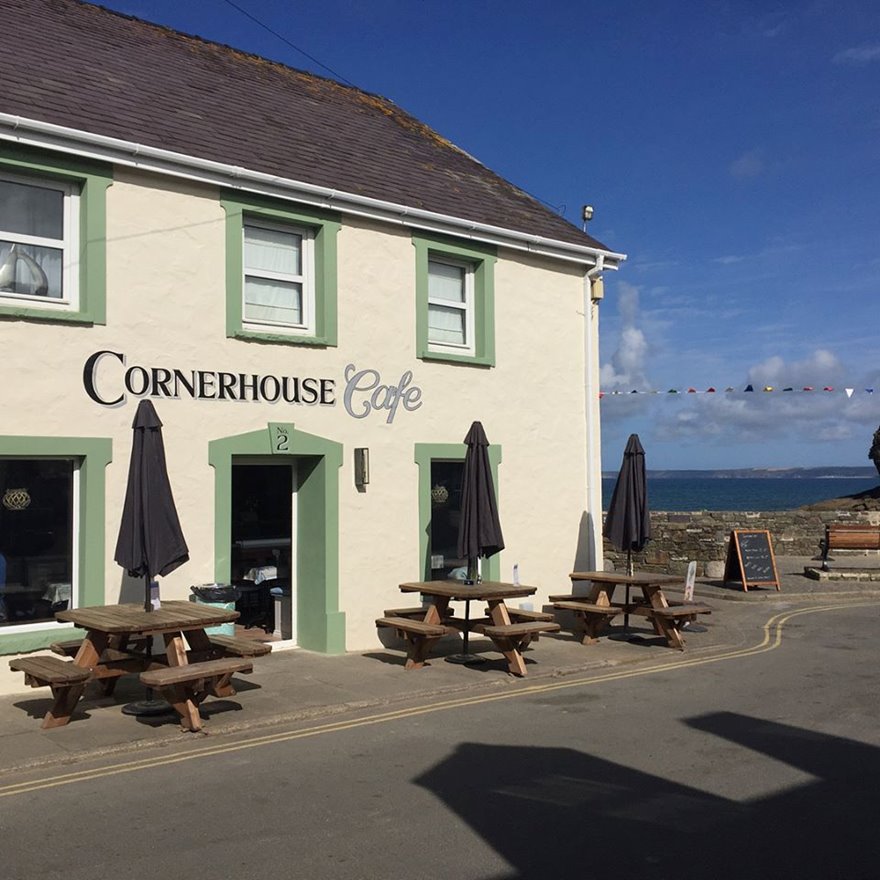 The Galleon Inn & Sunset View Restaurant
Definitely worth visiting any time of the year because of its stunning views over St Brides Bay, The Galleon Inn boasts dramatic coastal scenes come rain or shine. Choose from their bar menu which has a range of pub favourites to keep everyone happy or book a table upstairs in the restaurant which offers a Sunset View Steak and Seafood Menu for that extra special dining experience. This menu offers a selection of meat, vegetarian and seafood dishes.
Sunshine Italian Restaurant
Within easy reach of the beach, this authentic Italian and Pizzeria restaurant overlooks the spectacular views of Broad Haven Beach. With a small but perfectly formed authentic menu of Italian cuisine, you will likely want to order more than just one meal! Serving fresh dough Italian style pizzas, pasta and meat dishes, the Sunshine Italian Restaurant is the perfect place to go and relax after a long day at the beach.
The Ocean Café, Bar & Restaurant
Whether you are treating yourself to a hot chocolate with all of the extras, a delicious breakfast, a light lunch or an evening meal, The Ocean really does have it all. Take in some of the most magnificent views of the sunsets over St Brides Bay whilst you spend your time chatting away. They serve a variety of home-cooked meals throughout the day in their relaxed bar and restaurant.
The Druidston Hotel
This stunning Victorian building is positioned in one of the most unique places in Pembrokeshire. With magnificent views over St Brides Bay, this is such an interesting place for you to visit. Make a reservation to dine in their informal, relaxed restaurant which has such a great atmosphere. The Druidston have a fantastic choice of dishes for you to choose from their main menu and bar menu. You can even book a table for one of their ethnic food themed nights which they host once a week, meaning there is always something interesting for you to try.
If you are hoping for something a little more casual, head down to their bar and sample some of the local real ales and spirits or order something small and tasty to snack on from their bar menu. During the summer months, you will want to take a seat in their outdoor seating area which is raised above Druidston Beach. With dramatic views, it's a popular place for locals and visitors to watch the sunset over the Atlantic Ocean.
The Mariners Inn
The Mariners Inn is situated in the quaint village of Nolton Haven. This family-friendly pub is just a few steps across the road from Nolton Beach; a beautiful beach which is popular with families and sunbathers. This is also the perfect beach to bring along your dog as you can spend the day playing on the sands or go for a swim in the sea together. Call into The Mariners Inn to refresh with a drink after a day of soaking up the sun or choose something from their bar menu and dine al fresco on one of their outside tables.