Where to eat in Newport
Our guide for eating out in Newport, Pembrokeshire
Newport has a very exciting and busy foodie scene with a surprisingly wide variety of eateries given the size of the village. If you're feeling peckish, are on the lookout for a great cup of coffee or fancy a treat with some fine dining there are plenty of places to dine out. With so much on offer, we're going to do our best to give you a rundown of the best places to enjoy a meal in Newport.
Cafe's & Takeaway
The Canteen serves amazing homemade pizzas and gourmet burgers. Focussing on local, sustainable produce you can be sure you're getting a true taste of the are with every bite. The atmosphere in The Canteen is always welcoming and cosy which is why it is such a popular choice. The Canteen also offers a takeaway service if you fancy enjoying your freshly baked pizza on the beach.
PWNC Cafe is an utterly unique place that offers healthy meals and treats, amazing coffee and is perfectly suited to families and active people. Few other places to eat offer an indoor climbing wall for the kids to burn off some excess energy whilst you unwind with a flat white and the excellent avocado on toast in front of a log fire.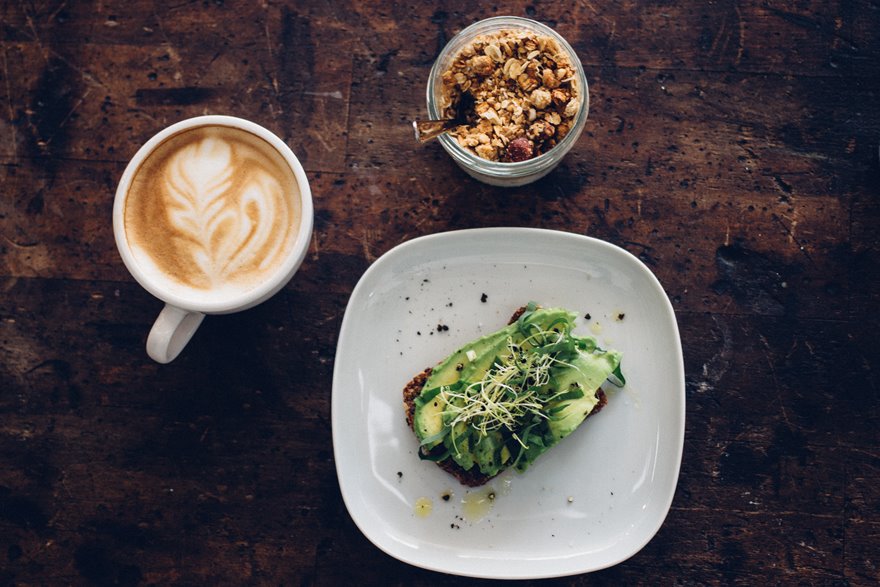 Cat Rock Cafe has one of the best views in Pembrokeshire. Set in the clubhouse of Newport Golf Course it boasts near uninterrupted breathtaking views of Newport Bay and Newport Sands below. Enjoy the delicious menu as much as the view and maybe treat yourself to a round of golf or a visit to the beach afterwards. Cat Rock Cafe welcomes well-behaved dogs.
Tides Kitchen & Wine Bar is a delightful place to eat especially if you enjoy seafood. Open for breakfast, lunch and dinner this cosy, relaxing eatery produces exceptional home-baked bread, cakes and more. If you're looking for a friendly spot to enjoy some cake (or fishcake) then Tides Kitchen comes highly recommended.
Blas at Fronlas (Blas is Welsh for taste) is a wonderfully cosy cafe in Newport that offers a menu focussed on the very best local produce. Homemade cakes and freshly ground coffee are always on offer and can be enjoyed in the company of your dog! There is also a Deli stocking fine Welsh produce for you take away.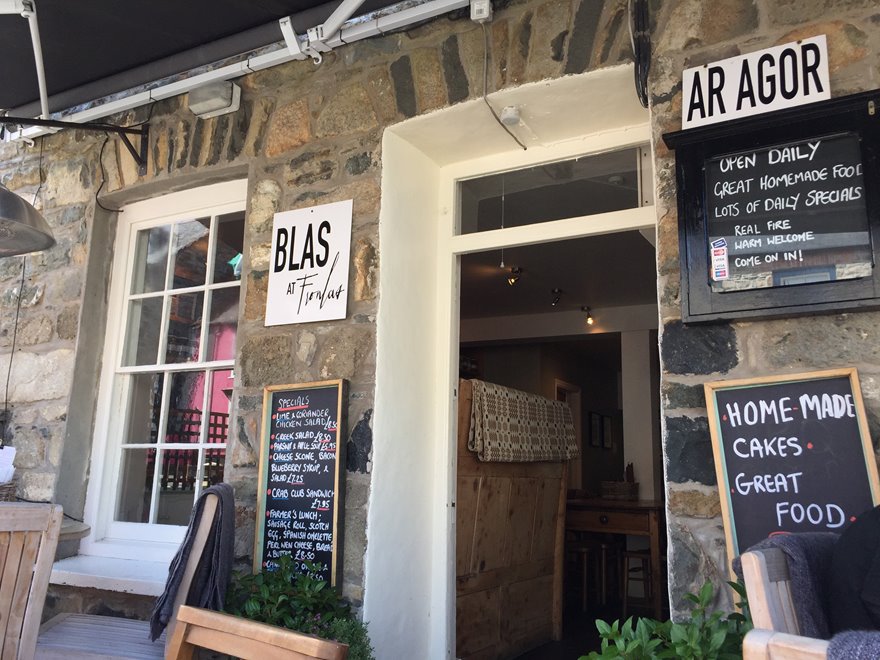 Restaurants
Llysmeddyg offers a classy fine-dining experience set in a historic Georgian home. Depending on the time of the year you can either dine inside or in the delightful kitchen garden surrounded by flowers and fresh herbs used in the kitchen. Inside there is a choice of either the snug, intimate cellar bar or the dining room which offers a formal elegance full of character. The freshest and finest produce the stars of the show at Llys Meddyg with the team striving to source ingredients from within a 50-mile radius. On-site is also The Smoke Shed, an artisan smokery specialising in exceptionally fine smoked sustainable salmon.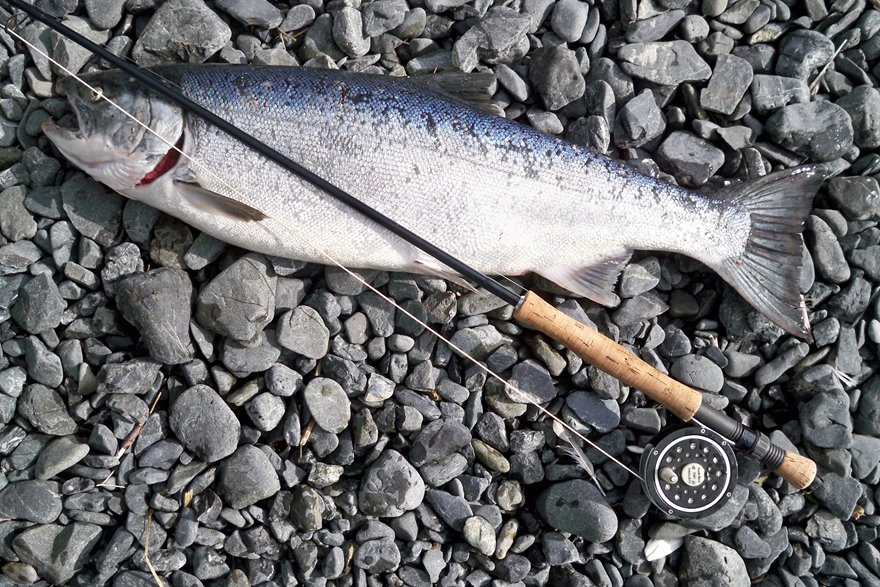 Pubs
Newport has some great pubs, each unique and offering its own atmosphere. A selection of local ales is available in most and all offer food - some with a unique twist.
The Golden Lion is an absolute must for anyone visiting Newport. An incredibly popular gastropub that is as popular with the locals as it with those enjoying a holiday in Newport, booking is always advisable. Offering food in both the restaurant and bar there is an excellent atmosphere here and regular live music. The local ales on offer from Bluestone Brewing Co. are also highly recommended. The Golden Lion is a great choice those looking for vegan or vegetarian options too. 
The Royal Oak is not only a great pub with an extensive menu but is also an amazing curry house. A warm welcome, great food and if you fancy it a great curry awaits. 
The Castle Inn is a traditional pub in the centre of the village and a great choice for a Sunday lunch. The Castle in is dog-friendly and so a great choice for those visiting with their dogs.
Everything else...
Bluestone Brewing Co. is an exciting family run local brewery producing a stellar selection of ales. When they're not busy brewing they offer tasting sessions and often run unmissable events showcasing local music and their fine ales in a totally unique combination.