Explore Castlemartin
A wonderful area steeped in military history, with spectacular cliffs and stacks featuring the Green Bridge of Wales, a natural limestone arch reaching out into the sea. Hidden harbours, sandy beaches and the remarkable sixth century St Govan's Chapel await discovery.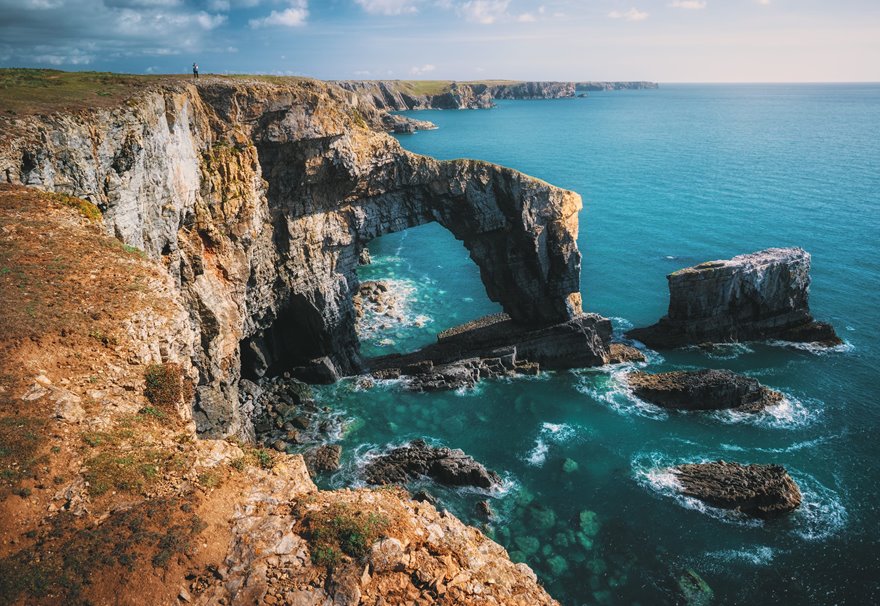 The Green Bridge of Wales Pembrokeshire
Broad Haven South, Barafundle and Swanlake beaches have to be approached on foot and are beautifully spacious, ensuring that there is always space for everybody. Bosherston lily ponds are always worth a visit, but are particularly lovely in late June and July. After an energetic walk, refresh yourself by visiting the quaint Ye Olde Worlde café or the friendly St Govan's Inn.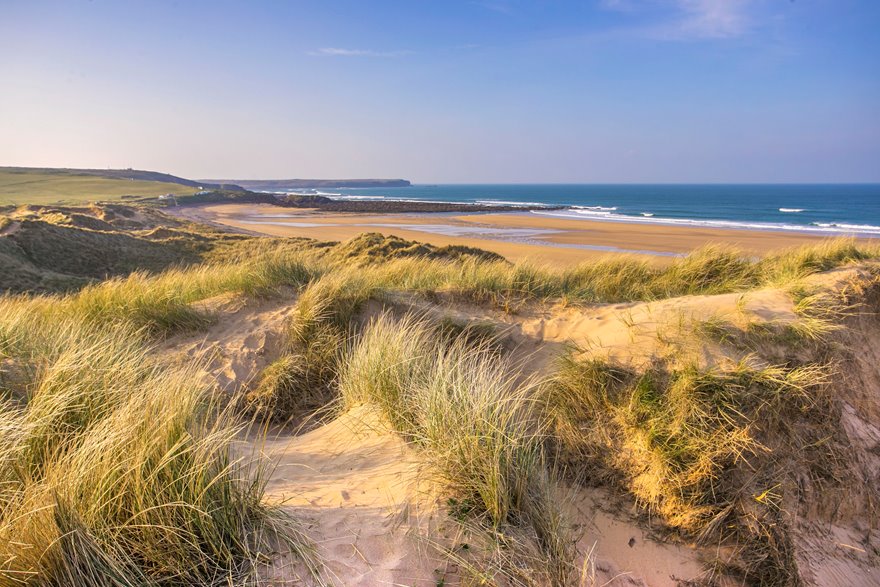 Freshwater West Beach 
Freshwater West, one of the wildest beaches in Pembrokeshire, celebrated for its surf, long, golden stretch of sand and high, sheltered sand dunes has been home to film set crews for not just one blockbuster but two!! Namely Robin Hood and the Harry Potter movie - Harry Potter and the Deathly Hallows. Freshwater West is only a short drive from Angle and is well worth a visit. It remains a local favourite with residents and their four legged friends alike. Castlemartin has a long historical link with farming, today it is well worth exploring as you can still drive around the 'roundabout', previously an 18th Century stone cattle pound.
Close to the village is the tank range spectator area which results in certain areas of the Coastal Path being restricted at times due to military presence. Much of this area is under the ownership of The National Trust who provide good maps to accompany the trails through woodland, inland waters and cliff paths.