Explore Llangwm
Llangwm is a quaint, scenic little village made up primarily of charming fishermen's cottages.
The village is set within the stunning Pembrokeshire Coast National Park and is nestled on the banks of the Cleddau Estuary.
The human history of this area dates back as far as the Viking period. The Vikings themselves used to sail up the Cleddau Estuary and use Llangwm as a base in the winter and the village was, at that time, known as 'Langheim'.
Llangwm's traditional industries were farming and fishing. The village's beautiful scenery reflects this history at every turn, even though the fishermen who once worked here – and their trade - have now long gone. The popular village pub, the Cottage Inn, serves freshly-cooked meals, using local and seasonal produce, along with a wide range of great wines, spirits and beers. The pub's beer garden offers the perfect relaxed setting for a lovely family lunch or sipping some much-needed refreshments after a long day exploring this secret hideaway, and then you can head back to one of our cosy holiday cottages in Llangwm to settle down for a good night's sleep.
This village always gives visitors a warm and friendly welcome, as do our range of Llangwm holiday cottages. It also provides a perfect place to walk, cycle and enjoy boating in a quiet location, whilst still being within a short drive of many of Pembrokeshire's fabulous beaches and towns.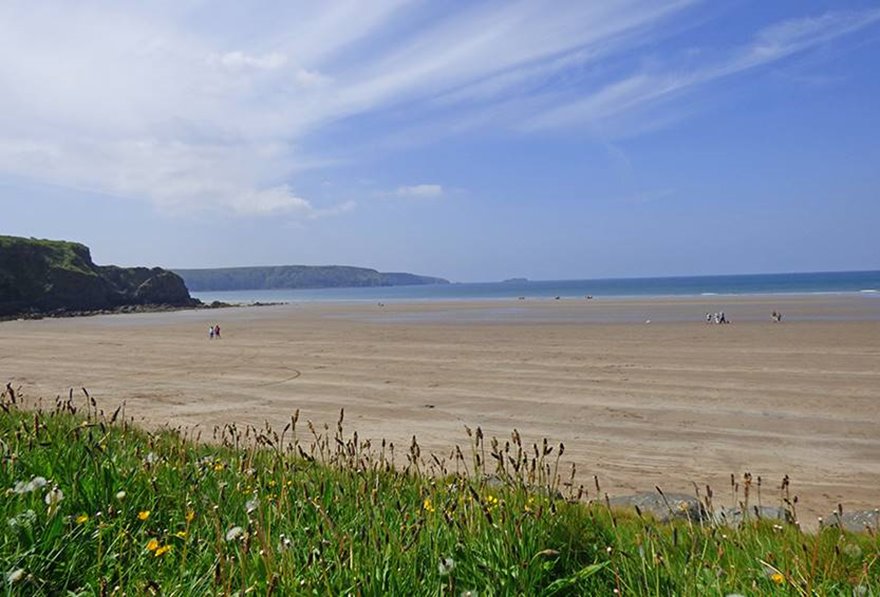 Broad Haven Beach Pembrokeshire