Explore Llansteffan
Llansteffan has been described as Wales's best-kept secret and, once you've experienced the magical sunset that can be enjoyed from the headland on which the nearby castle stands, you will understand why.
Based on the outskirts of Carmarthen, Llansteffan is dominated by a castle that was built by the Normans in the 12th-century and which still watches over the village, its beach and the River Tywi estuary beyond. When you stay in one of our Llansteffan holiday cottages, however, you will find that there is much more to this beautiful destination than its past.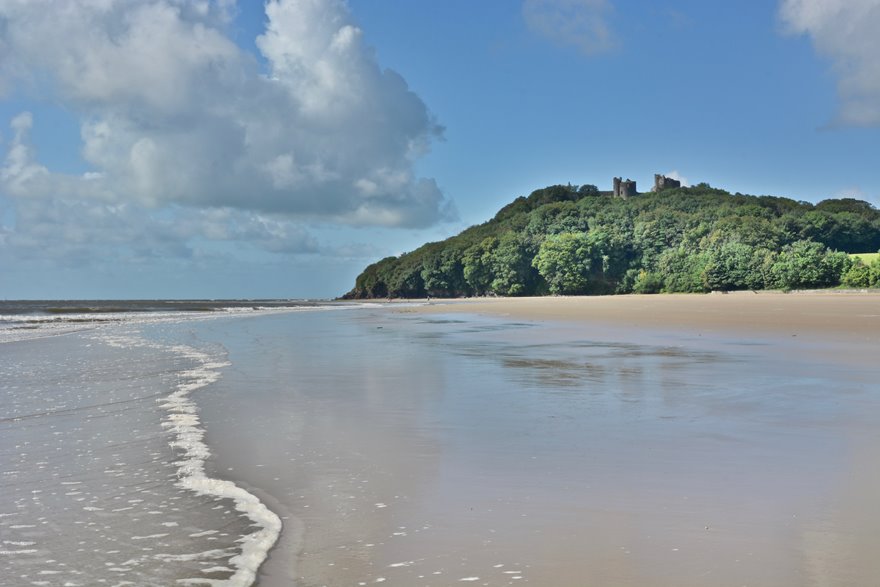 Llansteffan Beach and Castle
The generations of miners might have disappeared but the charm of Llansteffan remains, and its community is now more vibrant than ever, with the village acting as a hub for local social events. There is also a pub and shop within walking distance of our holiday cottages in Llansteffan - not to mention all the lovely waterside views that can be savoured.
Llansteffan was once a fashionable destination for Edwardian and Victorian folk. Travelling in from the towns, they would spend many a weekend or holiday venturing down the slope from the castle and onto the secluded sandy beach of Scott's Bay, before stepping into the water for a knee-high cooldown. Even today, all these experiences can still be enjoyed; this area truly feels like it's been unchanged throughout history.
Whether visiting Llansteffan for a day, a weekend or longer, why not make plans to discover your own adventures here? It might be quiet walks amidst the area's incredible beauty that most appeal to you, or relaxing with a picnic fit for a queen on the sparkling sands beneath the castle, or perhaps just taking the chance to lie back, close your eyes and listen - whether that be to the birds, the water, or simply the rare tranquillity of complete peace and quiet.