Self-catering holidays in Llanwnda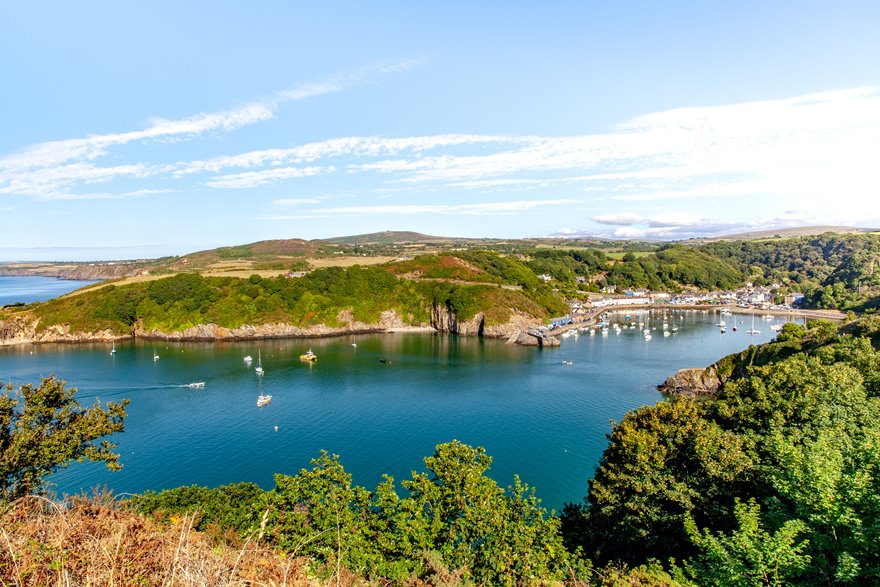 Fishguard
The area is known for its peace and tranquillity and is a famously beautiful spot, situated around two miles northwest of the port of Fishguard and just a mile from the harbour, pubs, restaurants and shops of Goodwick.
Located within the spectacular Pembrokeshire Coast National Park, Llanwnda's surroundings are a haven for porpoises, seals, dolphins and peregrines, with these and many other sea mammals and bird species regularly sighted off this stunning section of the Pembrokeshire Coast Path.
Basing your getaway at one of our holiday cottages in Llanwnda will truly awaken your senses - smell the sea air, gorse and wildflowers; relax to the sound of streams, waves and birdsong. This idyllic location makes the perfect retreat for family and friends to explore together and is everything you would hope a remote coastal destination to be.
If you've got a feeling you recognise Llanwnda from its pictures, that may be because it featured in a popular 2007 BBC TV show called A Pembrokeshire Farmhouse. This series followed broadcaster Griff Rhys Jones as he set about renovating a semi-derelict farmhouse on the outskirts of the village; you'll be pleased to hear that our Llanwnda holiday cottages, however, are all in far better condition!