Self-catering holidays in Newcastle Emlyn
Newcastle Emlyn is a charming market town found on the River Teifi. Its location makes it the perfect base from which to explore the surrounding countryside and, particularly, the many stunning beaches that are scattered along the North Pembrokeshire coastline.
The town, however, has plenty of its own attractions that are worth a visit too, such as the National Wool Museum and National Coracle Centre, as well as the amazing ruins of the 13th-century Newcastle Emlyn Castle.
The area also offers a range of shops, pubs and antique centres for anyone staying in one of our Newcastle Emlyn holiday cottages to enjoy. A trip to nearby Cenarth Falls, meanwhile, simply has to be added to your itinerary, whilst the rural town of Cardigan, with its farmers' markets and extensive amenities, is only a nine-mile drive away.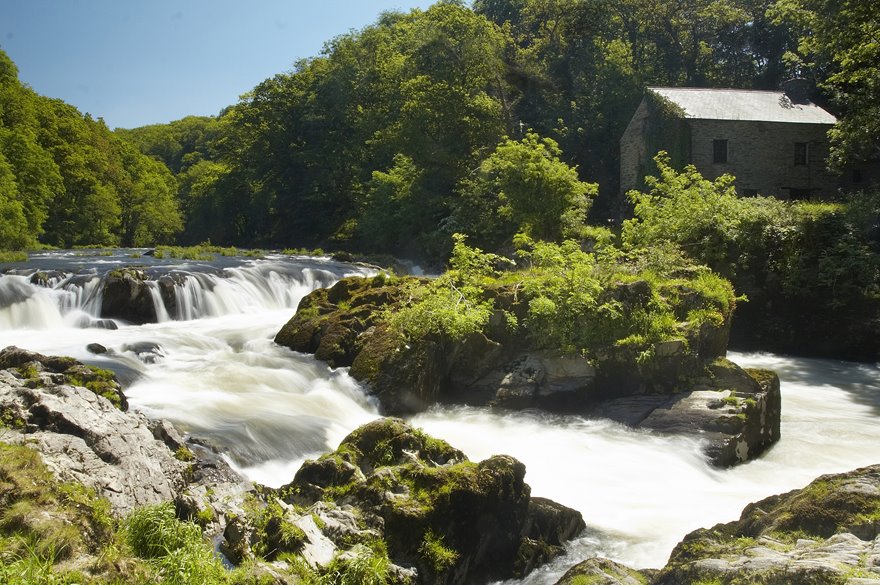 Cenarth Falls
To truly appreciate the beauty of Cardigan Bay (which is just a stone's throw from Newcastle Emlyn), be sure to book a boat trip out to see some of the diverse marine life this lovely stretch of water is home to, including bottlenose dolphins and grey seals.
Another certain highlight of your time spent at our holiday cottages in Newcastle Emlyn will be familiarising yourself with the glorious nearby coastline and its many idyllic beaches. One stretch of sand that is worth a special mention is Tresaith; less than 10 minutes away by car, this spot is popular with sailors and surfers alike and also offers visitors regular sightings of dolphins and the chance to explore some fascinating rock pools. There is even a beautiful waterfall that you can lie back and admire!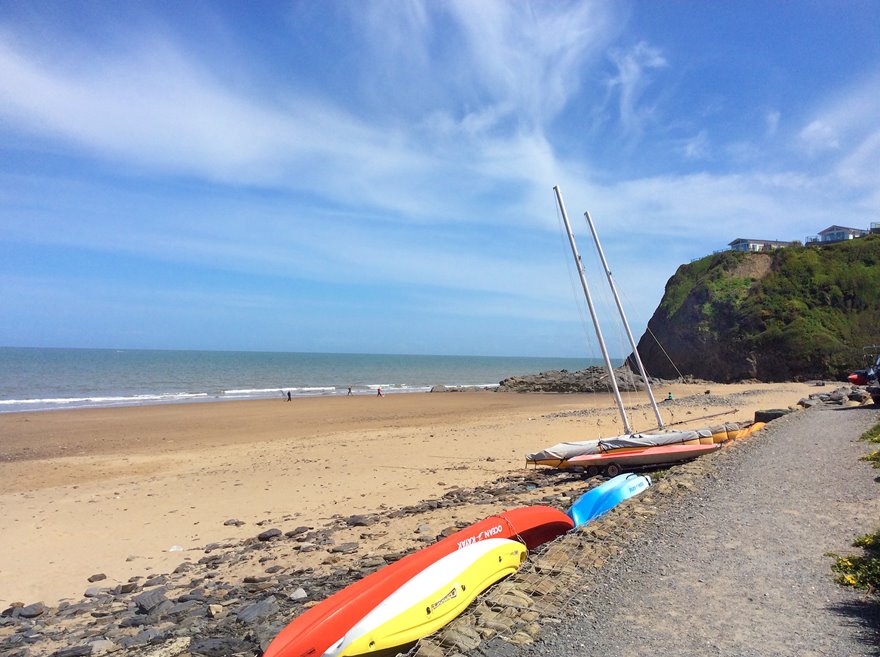 Tresaith Beach