Explore Neyland
Neyland, situated along the Milford Haven Waterway, was once a bustling rail town with houses, shops and eateries all being built to accommodate the workers Railway Company in the mid-19th Century.
Nowadays, the old railway line has disappeared, but in its place a popular cycle path has been created - a favourite for locals and visitors alike.
Neyland is also home to a beautiful little Marina, which houses a popular restaurant, The Bar, which serves great food and has great views over the water. The marina is scattered with an array of different boats, some of which even offer boat trips around the estuary and nearby coastline. Along with Neylands beautiful views, it also holds a long history of sports, which includes the Neyland Cricket Club, formed in 1889. The Neyland Rugby Union then came along in 1885.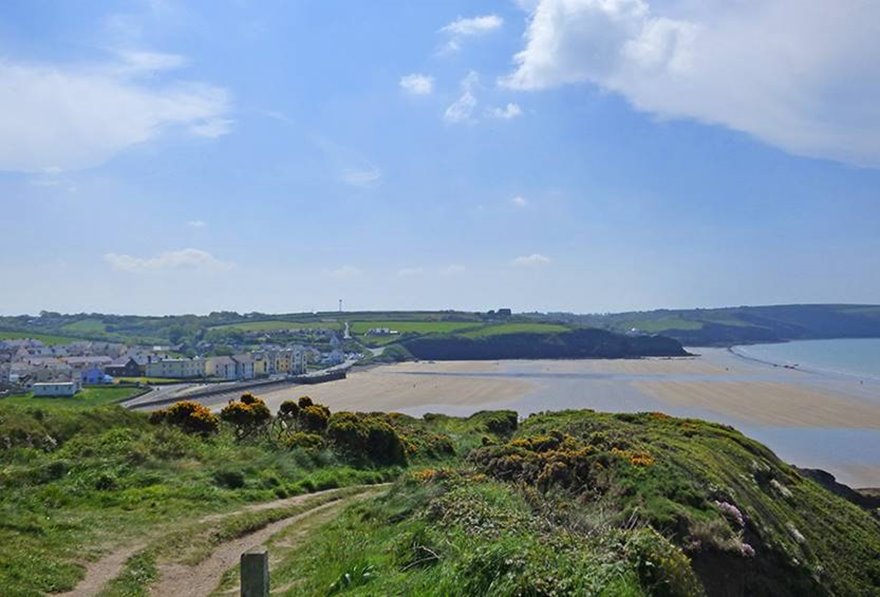 Broad Haven 
From this central location there are plenty of beaches to explore including Broad Haven, Little Haven, Freshwater West, Barafundle and Tenby, all within approximatley a 20 minute drive.