Quality Meat Hampers from our Local Butchers
Cook up a delicious meal with the finest locally sourced meat during your Cottage Holiday in Pembrokeshire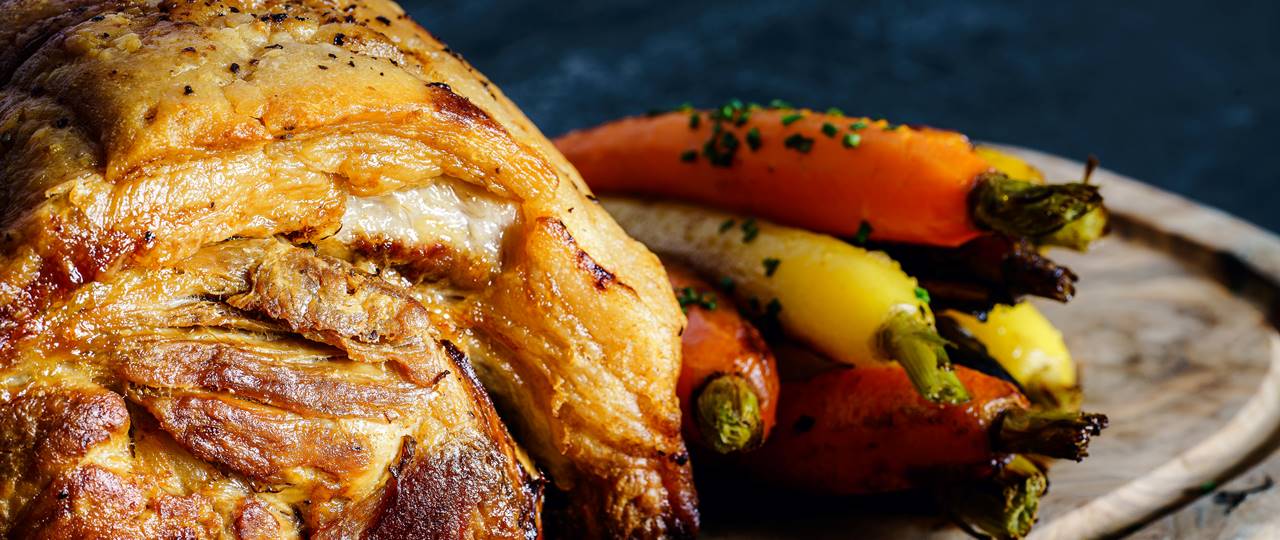 We're delighted to support our local butchers, Jon James and Son, who help us provide our guests with quality produce so they can cook up delicious meals throughout their stay. The James family have been butchers in Pembrokeshire since the early 19th Century so as you might expect, they know a lot about meat!
Through our Concierge service, we have a range of Food Hampers available but our meat hampers are without a doubt, some of our most popular packages. Whether you're holidaying in winter or summer, staying with all the family or just the two of you; we have the perfect meat hamper for you.
Our Farmhouse Breakfast Hamper is a top choice all year round. With our butcher's own homemade sausages and thick cut bacon, you can enjoy a hearty start to your day complete with locally grown mushrooms and tomatoes and of course, free-range eggs. We've completed this hamper with black pudding, a farmhouse loaf and Heinz baked beans.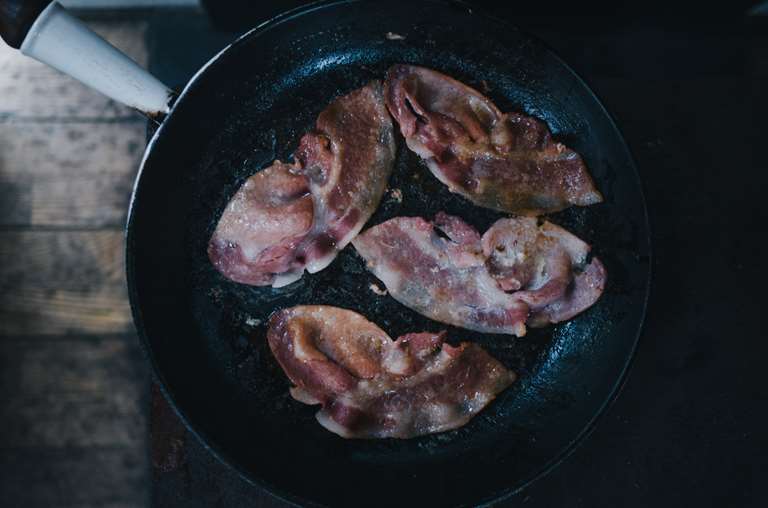 Holiday Treats & Extras

Farmhouse Breakfast Hamper (Up to 4)

Start your day with a cooked breakfast packed with delicious local produce, hand-picked by our local butcher's to ensure the very best quality produce.
The Sunday Lunch Hampers are favourites in the winter when the weather outside is cold and the whole family are gathering around a countryside dining table for a warming meal. We've paired up quality meat with the freshest seasonal vegetables to ensure you have a mouth-watering roast dinner. But we know everyone has their own favourite meat for a roast, so you can choose one meat from a choice of Pembrokeshire Welsh Beef, Fresh Pork or Grade A Farm Fresh Chicken - you can even add on an extra joint of meat if you fancy, just let us know.
Holiday Treats & Extras

Sunday Lunch Hamper (Up to 6 People)

Gather the family around the table for a mouth-watering roast made with only the best local produce.
And for those of you staying in the summer, you'll no doubt want to choose one of our BBQ Packs. But will you keep it small and simple or plan a meat feast? We're talking butcher's own sausages and traditional beef burgers, pork steaks, chicken breast fillets, BBQ spare ribs, chicken kebabs, beef kebabs, flavoured kebabs, beef steaks, and Chinese spare ribs – these hampers really are the ultimate in meat selections! We have four options available.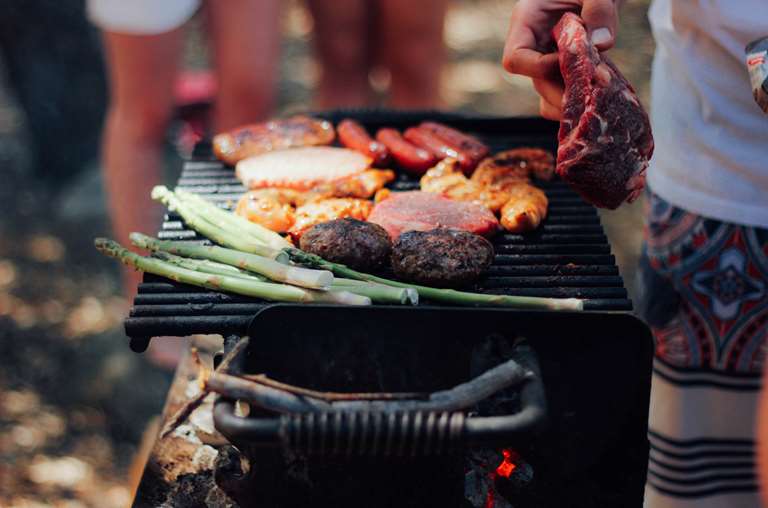 Holiday Treats & Extras

Luxury BBQ Pack (Up to 4)

Prepare an irresistible barbecue bursting with spare ribs, kebabs, steak, burgers and more. We've got you covered with this pack of the best local produce.
And those of you who stay with us over the festive period each year will know that we offer Christmas Dinner Hampers to help take a little of the strain off those end-of-year holidays. These limited packages are available for all December holidays and usually consist of a turkey butterfly (no bones!), delicious homemade pigs in blankets, a gammon joint and those must-have Pembrokeshire potatoes with seasonal vegetables including carrots, Brussel sprouts and parsnips. We even include stuffing and cranberry sauce so all bases are covered!
If the hampers listed above are missing that vital ingredient for your favourite meal, or if you're simply looking to purchase a hamper full of your chosen meats, call our Concierge Team on 01437 772755 who will be happy to discuss tailoring something to suit your wishes.