Events in Saundersfoot
Will you visit for Christmas, Halloween or one of the athletic events?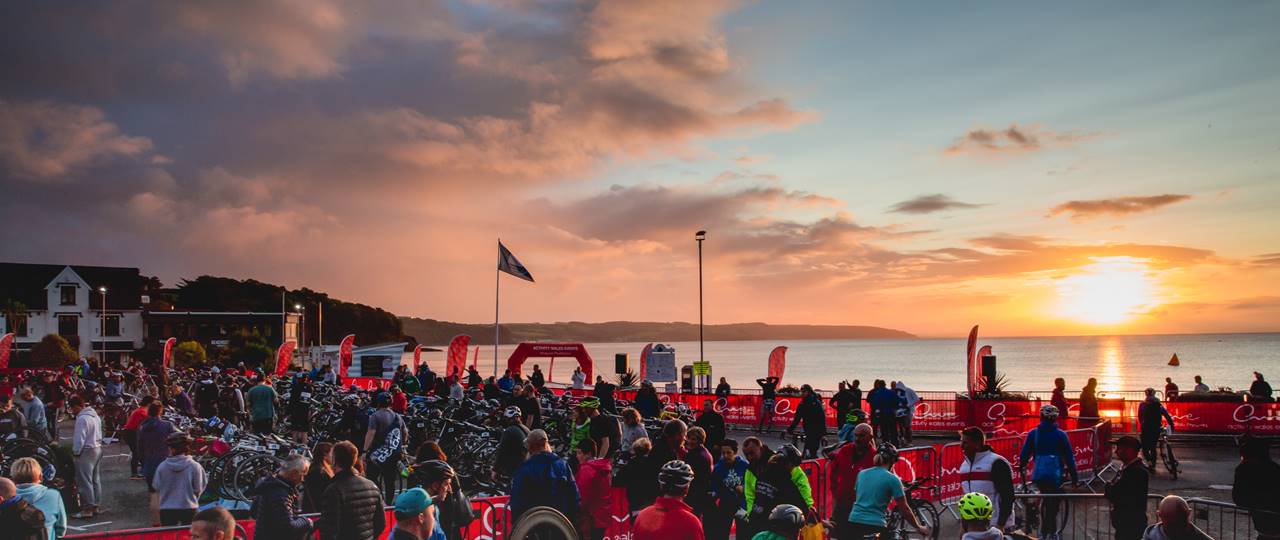 Just a short drive from the popular coastal destination of Tenby lies Saundersfoot, another beautiful seaside town centred around a sandy beach and picturesque harbour. Whilst summer days in Saundersfoot are understandably popular, there is plenty more going on throughout the rest of the year that you might want to get involved with.
New Year's Day Swim
Spend the 1st January in Saundersfoot and you'll be unable to miss the celebrations taking place on the beach for the New Year's Day Swim. Every year, masses of brave beings don fancy dress outfits and charge into the cold Welsh waters for an open water swim in aid of charity. The fancy dress theme changes each year and has raised nearly £50,000 during its history. With live music, it's a great day out for all the family – just make sure to wrap up warm and grab a sponsorship form if you intend on taking part. And don't worry, it's a mid-morning start so you don't have to get up too early after your New Year's Eve partying.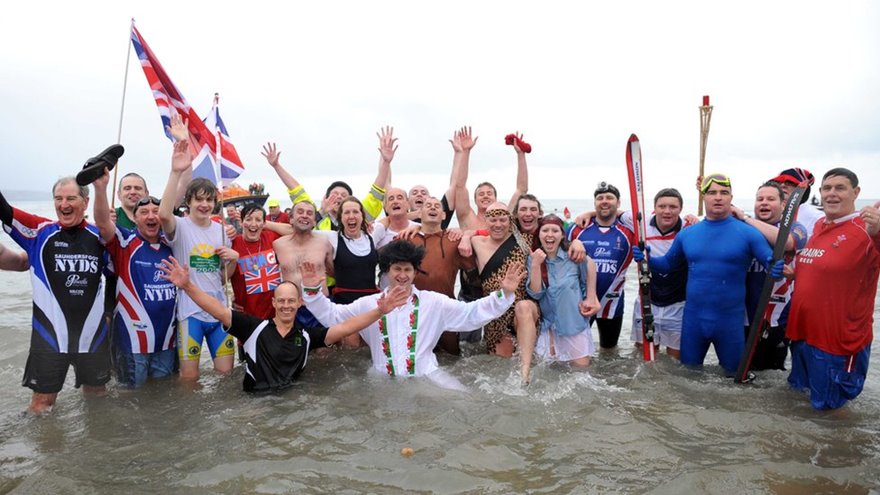 Saundersfoot New Year's Day Swim
St David's Day Cawl by the Sea
St David's Day festivities are not complete without a dish of traditional homemade Welsh cawl. Around the 1st March, usually on the nearest Saturday, Saundersfoot eateries compete to be known for having the best cawl in town. Visitors can follow a trail around the village enjoying a bowl of the classic Welsh stew at various places before then voting for their favourite.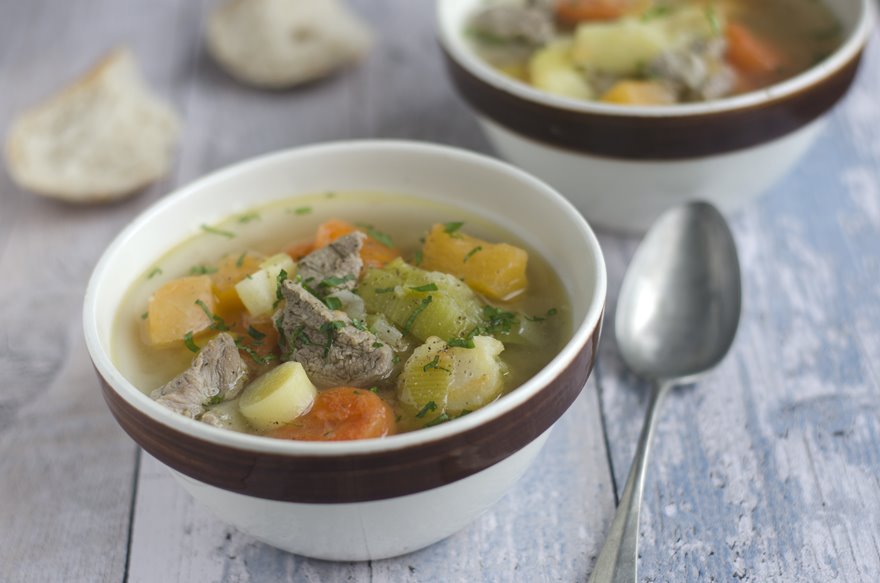 Bowl of Welsh Cawl
To make a day of it, you can browse the shops and take in some of the special live musical performances taking place throughout the village. The evening often sees a concert take place at the Regency Hall with live music performances of modern and Welsh songs.
Something for the Athletes
You may already be aware of the major sporting events which take place in Tenby each summer; Long Course Weekend happens early in July and Ironman Wales occurs around mid-September. Whilst Tenby hosts the main events with the start and finish lines located in the walled town, you can still get a fantastic spot for spectating in Saundersfoot. Both events follow a course which runs through the seaside village of Saundersfoot; it's recommended to head to St Brides Hill where you can watch determined cyclists power up this steep hill.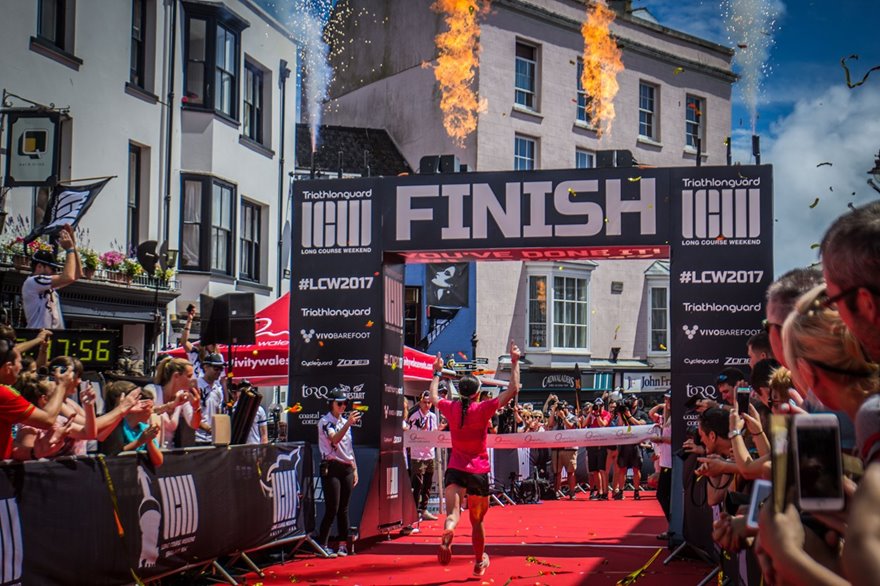 Long Course Weekend Wales
Often the same weekend as Ironman, you'll be able to participate in the Saundersfoot Triathlon. From the same team as the Long Course Weekend comes this popular sprint triathlon with approximately 800 competitors and routes which run out to the neighbouring villages of Pentlepoir and Wisemans Bridge. This is an ideal event for those breaking into the sport or those who'll be spending the following day cheering on family and friends racing for an Ironman medal.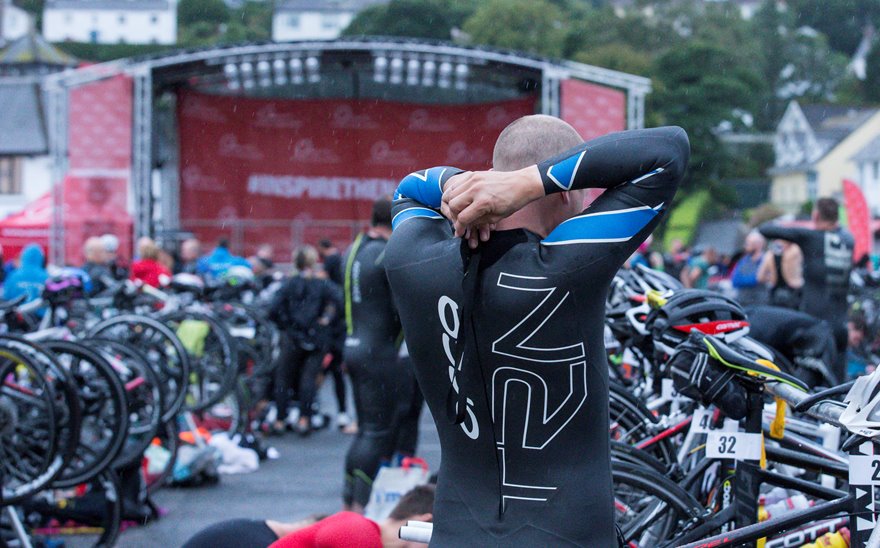 Saundersfoot Triathlon
Big Bang Weekend
This autumnal event takes place towards the end of October each year and combines Halloween festivities with Bonfire Night celebrations. A fantastic family affair, you can expect a weekend filled with laughter and fun, complete with a whole wealth of child-friendly activities making The Big Bang Weekend a great choice for a little getaway before the stress of Christmas takes over.
Timeless Halloween favourites are usually on offer including pumpkin carving, spooky fancy dress competitions and trick or treat trails. With a funfair plus arts and crafts workshops, there really is lots going on this weekend! Bringing together standard Guy Fawkes celebrations with these ghoulish goings-on, visitors on this weekend will get to see two impressive firework displays over this harbour-side village.
Christmas by the Sea
Embrace the festive season with a visit to Saundersfoot for their annual Christmas Festival, which usually occurs in early December. More than a simple Christmas market, there are festive happenings whichever way you look in Saundersfoot during this event!
For this weekend-long event, a marquee goes up overlooking the seafront which houses a marvellous market where you can browse handcrafted gifts, locally made produce and seasonal offerings. Attend the lantern parade on the Friday evening and then take the little ones to visit Santa in his seaside grotto. Learn some top tips from one of the cookery demonstrations or enjoy a sing-along at one of the music performances from the fantastic live bands. You'll even be able to hear Christmas carols being sung throughout the village across the weekend.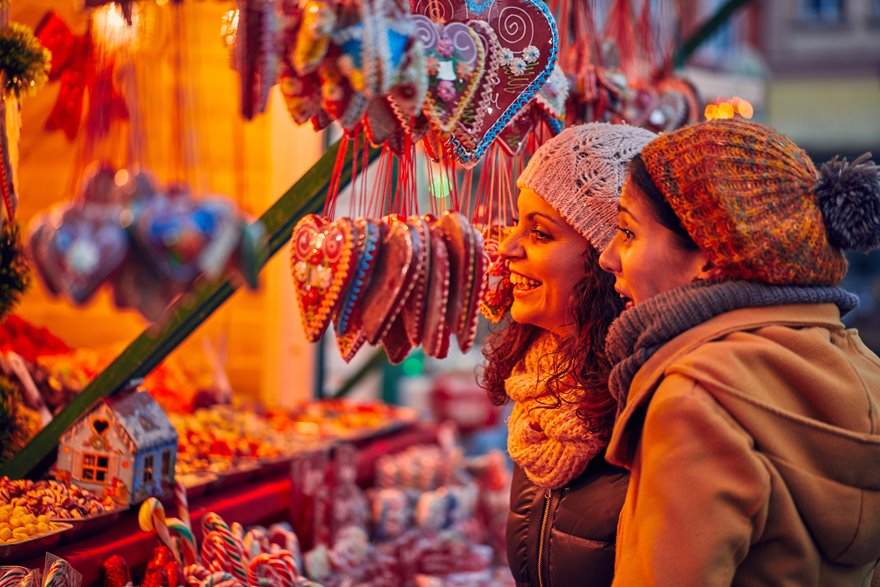 Christmas Festival
The Saundersfoot Christmas Festival event often runs from Friday afternoon through to Sunday evening, making it ideal for a pre-Christmas getaway filled with shopping, walks on the beach and cosy evenings spent relaxing in the local pubs.
If you can't make it to Saundersfoot for this weekend festival, you'll be pleased to know that this coastal village makes the most of the Christmas celebrations throughout the entire month of December. The independent stores throughout the town open for late night shopping on select evenings and many of the bars/restaurants put on special music nights to help you get into the Christmas spirit. Of course, the village will also be lit up with decorations and lights making for a particularly pretty picture.
New Year's Eve
Spend the 31st December tucking into a delicious meal at one of the village's favourite restaurants or laughing over a locally brewed beer in one of the welcoming pubs. Come midnight, head out towards the harbour for a spectacular fireworks display over the water.
Whenever you choose to visit, Saundersfoot is a fantastic place to stay with all the family. Beware though, visit once and you might just find yourself booking again and again year after year!