December Cottage Holidays in Wales
Finish your Christmas shopping, book a panto or brave an outdoors dip!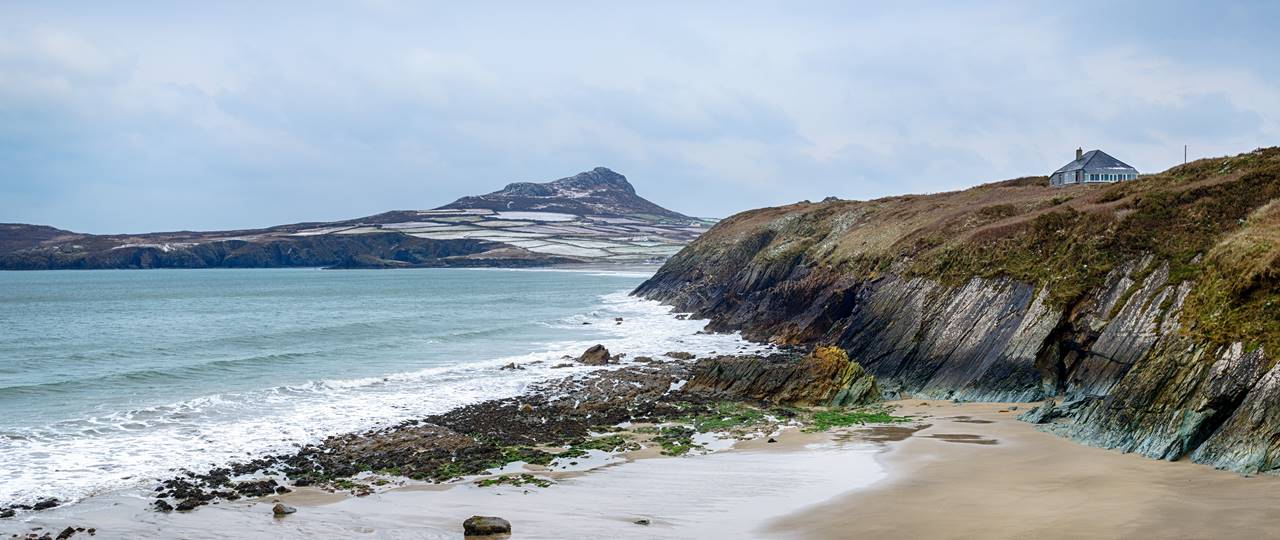 Whether you're hoping for some quality time with family and friends, aiming to get into the Christmas spirit or you just need some me-time to help you forget those stresses and focus on relaxing, a cottage holiday in Wales is just the thing.
As the Christmas season arrives, the towns and larger villages once again bounce with energy as festive fairs and Santa's grottos appear for the season. Shop windows glisten with glitter and fairy lights, restaurants bustle with Christmas parties and the streets open up for community events.
Of course, if you head to one of the smaller coastal villages, you can just as easily escape all this Christmas commotion with cosy nights in at your cottage and walks along the nearly deserted beaches.
Often on the first weekend of December, Saundersfoot Harbour transforms into a winter wonderland with its Christmas Festival. Running from Friday to Sunday, this event has every festive feature you could possibly ask from a Christmas festival.
Browse the gift stalls and handmade items in the dedicated shopping marquee whilst sampling on local food and drink to keep you feeling refreshed. Pull up a chair for a cookery demonstration, join in with Christmas carolling and take in a performance with some live music. There is also a lantern parade and a Santa's grotto so you can take the children to meet the man in red.
Wristbands are required but once purchased, they allow you entry for the full weekend.
Pembrokeshire Pantomimes
No Christmas season is complete without a pantomime or two and if you're staying in Pembrokeshire, there are three family-friendly pantos on offer each December. The Torch Theatre in Milford is a firm favourite year after year, and booking in advance is highly recommended as they have seen audience numbers as high as 12,000 for their panto alone. Much of the cast return year after year to take on their iconic roles and it really is a great way to spend an afternoon.
Nestled in the historic town of Cardigan just over the border from North Pembrokeshire into Ceredigion is where you will find Theatr Mwldan. Take all the family along to this unique arts centre for a fun couple of hours complete with singalongs and the traditional "Oh no it isn't" moments.
Situated in the older part of Carmarthen town up near the Castle is The Lyric Theatre. Alongside two other theatres, The Ffwrnes Theatre in Llanelli and The Miners' Theatre in Ammanford, The Lyric is managed by the Leisure Department of the Carmarthenshire County Council. During the festive season, they present a popular pantomime guaranteed to have you laughing for hours.
Tickets for each of these pantomimes can be purchased in advance via their websites.
If you're staying in the UK's smallest city this December, a visit to St Davids Cathedral is a must. During the month of December, several festive events take place underneath the intricately detailed ceiling of the cathedral in St Davids which will leave you feeling calm and spiritual.
In the run-up to Christmas, you can expect advent concerts and traditional communion services along with evensong and choral recitals. Explore the Treasury and see the shrine to Saint David whilst attending a carol service or reserve a table at The Bishops on Cross Square before strolling down into the valley for the First Eucharist service which takes place late on Christmas Eve.
A staple of many people's Christmas holidays is the Boxing Day Swim which takes place on North Beach in Tenby each year. Rain or shine, hundreds of locals and visitors head out to the shoreline in their bathers to take part in an open water swim.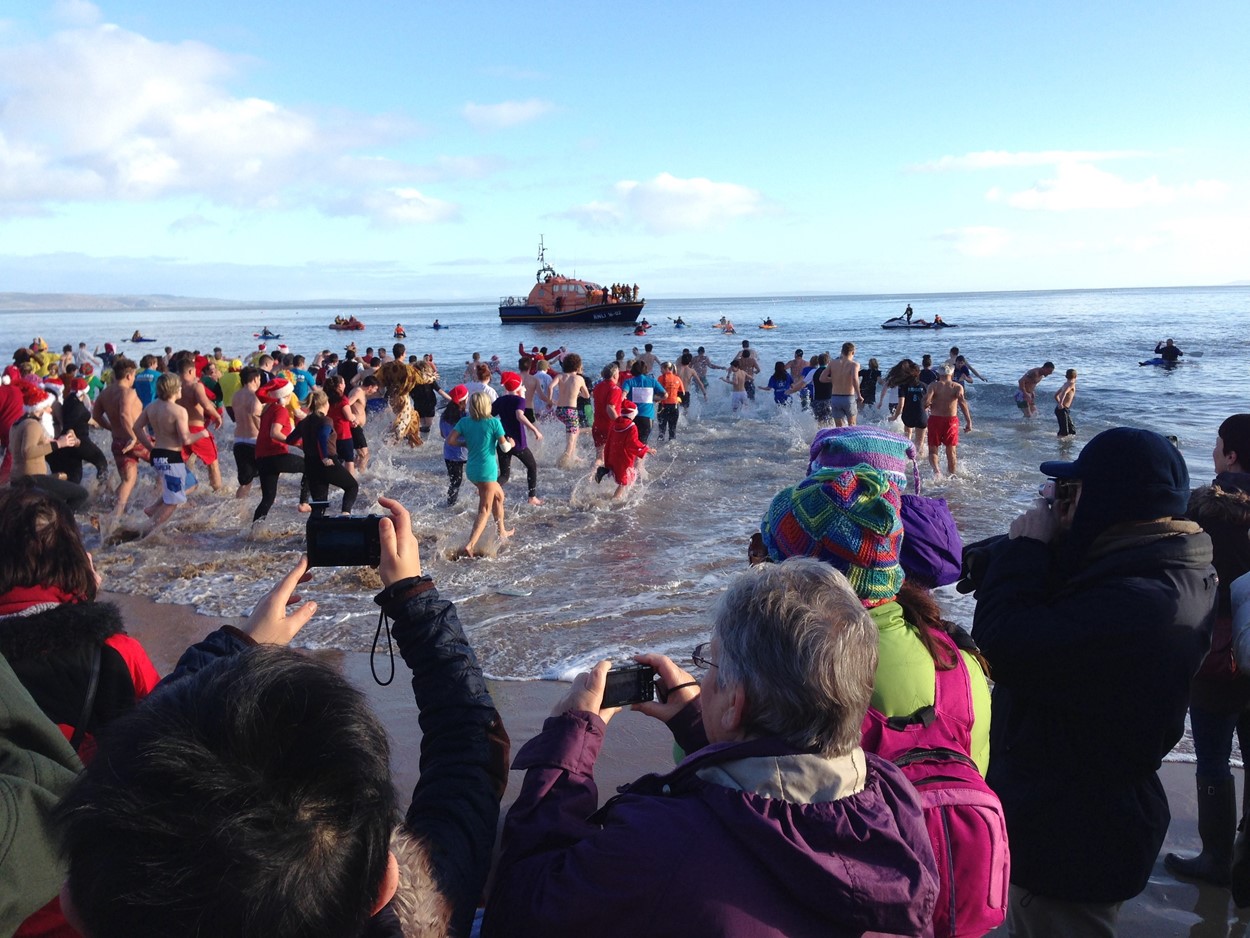 This charity fundraiser welcomes all who wish to take part and has seen crowds of over 700 participate in previous years, with an audience of supporters cheering on loudly. The dip into the Welsh water takes place late morning and is then followed with an afternoon of celebrations complete with hot soup and a roaring bonfire to help warm up those cold toes.
Fancy dress is encouraged, with a differing costume theme each year. Recent years themes have included Space Travel and Climate Change.
New Year's Eve in Pembrokeshire
Regarded as one of the best New Year's Eve parties in Wales, the Fishguard Street Party is a fantastic way to countdown to the new year. Organised by the local Community Events Association, the main town square closes down for the eve of the 31st December and welcomes the public to celebrate together.
The event has wristband entry but heavily relies on crowd donations to keep the event going year after year. And it's clear to see where those donations go. The traffic usually seen on Fishguard square is instead replaced with hundreds of people surrounding a large stage where local musicians and well-known bands play.
New Year's Eve in Tenby is something special. Spend the evening dining in one of the many independent restaurants, sip champagne in the bars or enjoy a friendly get-together in one of the pubs. Come midnight, everyone pours out of the establishments lining these cobblestoned streets to congregate on Tudor Square for the countdown. Together the crowd count down from ten to zero and as the clock strikes, you'll hear the crack, bang and fizzle of the fireworks overhead.
New Years Day Swims
Not technically a December date being on 1st January, but through experience we know many of you aren't heading home from your holidays quite yet so thought it best to include these great New Year's Day events.
Two open water swims take place, a truly bracing way to welcome in the new year. Head to Whitesands or Saundersfoot and blow away those cobwebs with a dip into the chilly Welsh sea. Very similar to the Boxing Day Swim, these events each welcome those in their bathers or fancy dress costumes with the aim of raising funds for charity.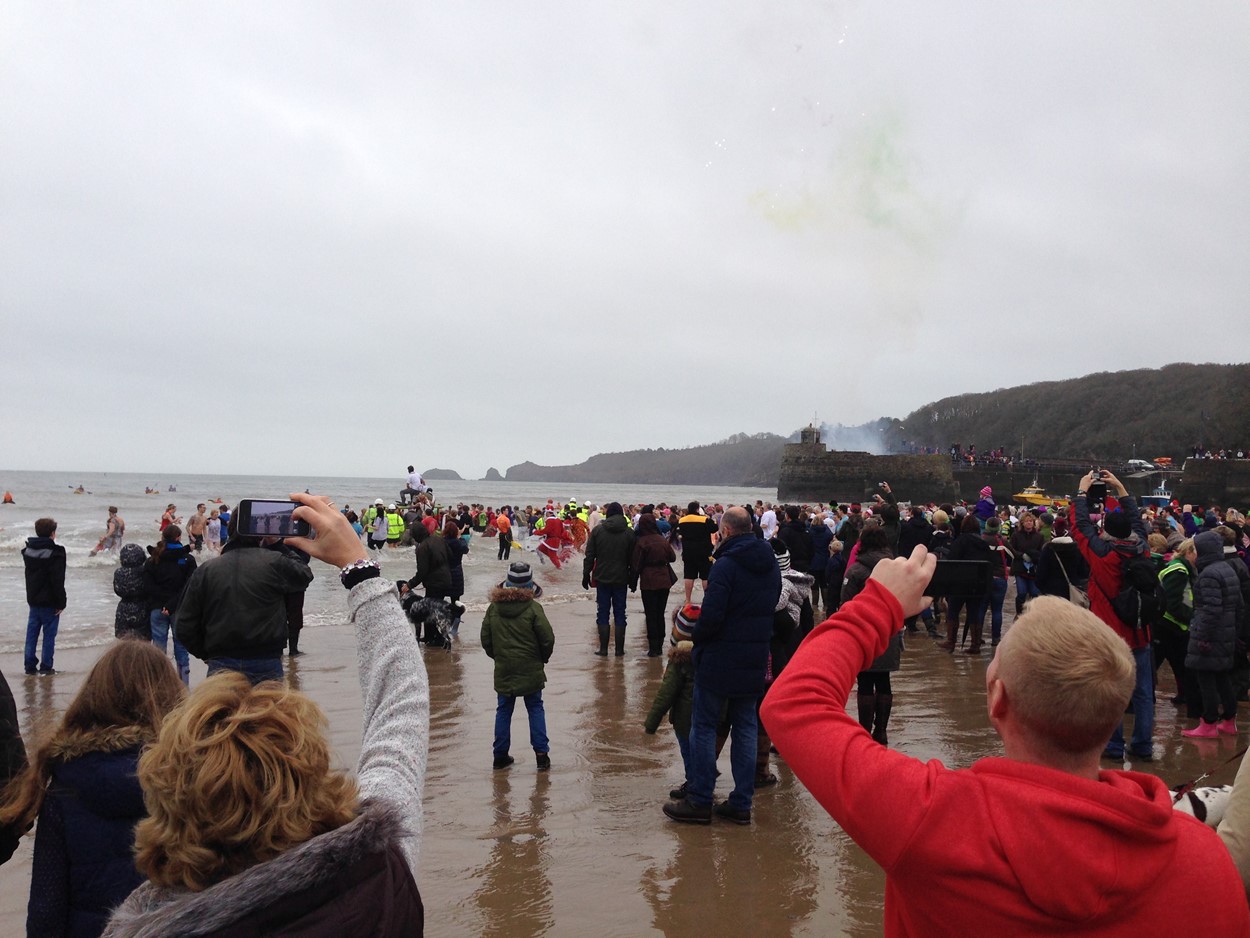 Cottage Holiday Special Offers
If you're feeling the strains of the winter season and simply need to get away, a weekend in the Welsh wilderness is perfect. Pack up your walking boots and waterproofs to spend your days rambling along the Pembrokeshire Coast Path or head to the beach for daytime strolls after a hearty breakfast.
Choose a property with a hot tub, an open fire or a bedroom with a sea view and you are guaranteed to head home after your stay feeling refreshed and rejuvenated. Book one of our discounted four-night breaks for two people from £125+ or try and catch a last-minute deal.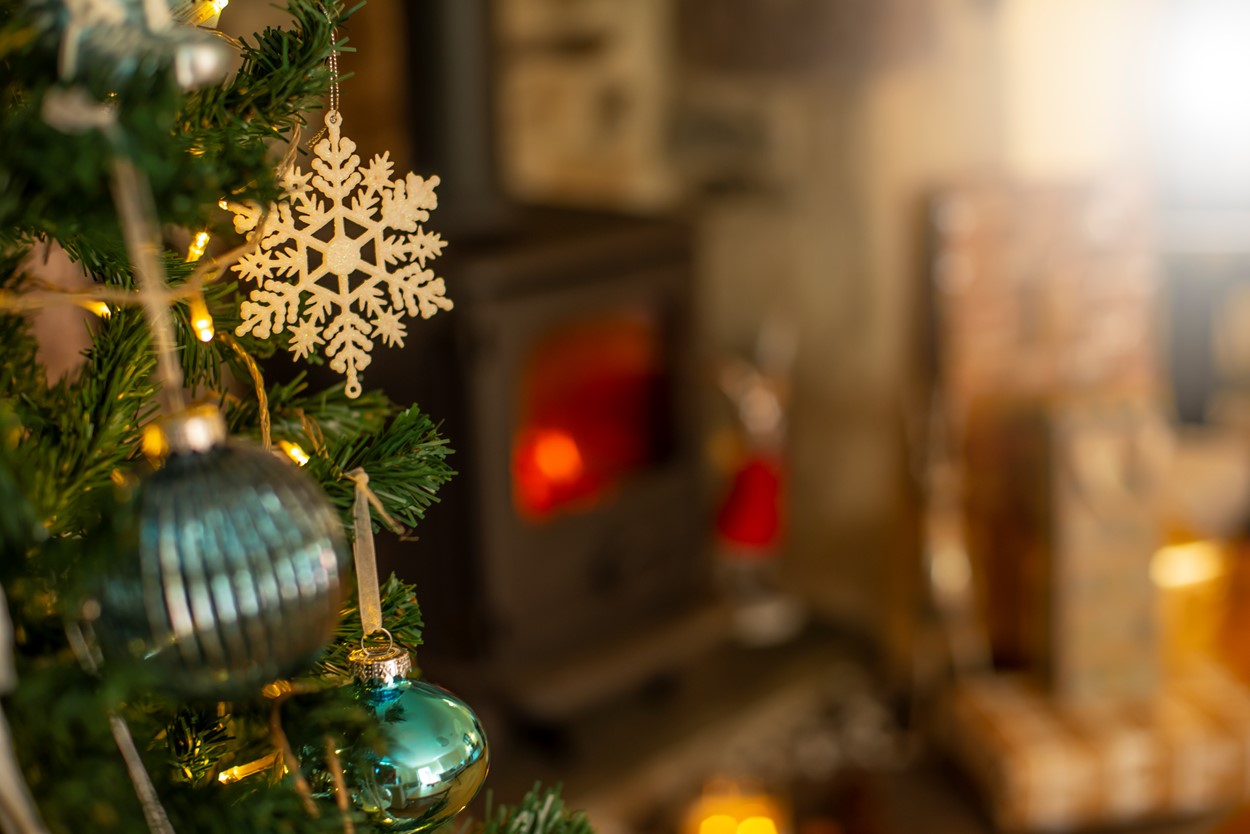 Don't forget if you're planning a Christmas or New Years break, our Concierge team can help inject a little extra festivity into your stay with our seasonal Christmas extras. Hire a decorated Christmas tree, speak to us about arranging a real tree, brighten up your cottage with fresh flowers or indulge in festive nibbles. We can even help you make a mouth-watering Christmas dinner with our Christmas Dinner Hamper or Bespoke Cookery Experience.