Spotlight on Newport
Newport is the perfect base to explore North Pembrokeshire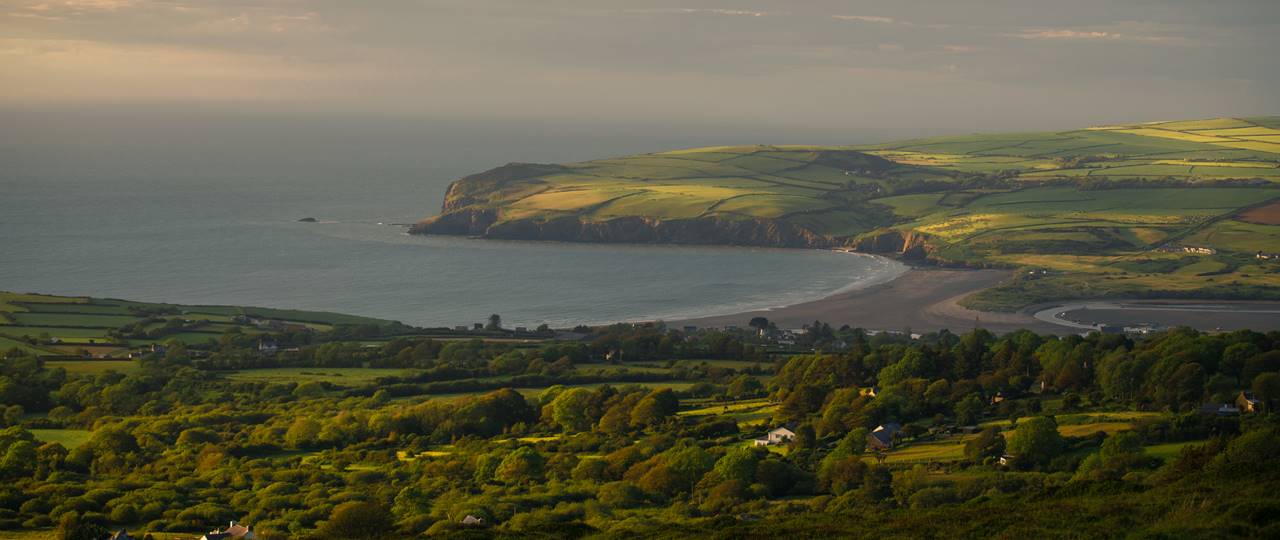 Newport is a small coastal village in North Pembrokeshire sandwiched between the sea and the Preseli Hills and although Pembrokeshire has no shortage of beautiful coastal villages, Newport has an understated charm all of its own.
At first glance, the village often appears much smaller than it actually is due in part it springing from the foot of Carn Ingli, an impressive hill that dominates the surrounding landscape topped with a rocky peak and ancient Celtic hill fort, it offers breathtaking views of the coast and Preseli Hills if you're up for the climb.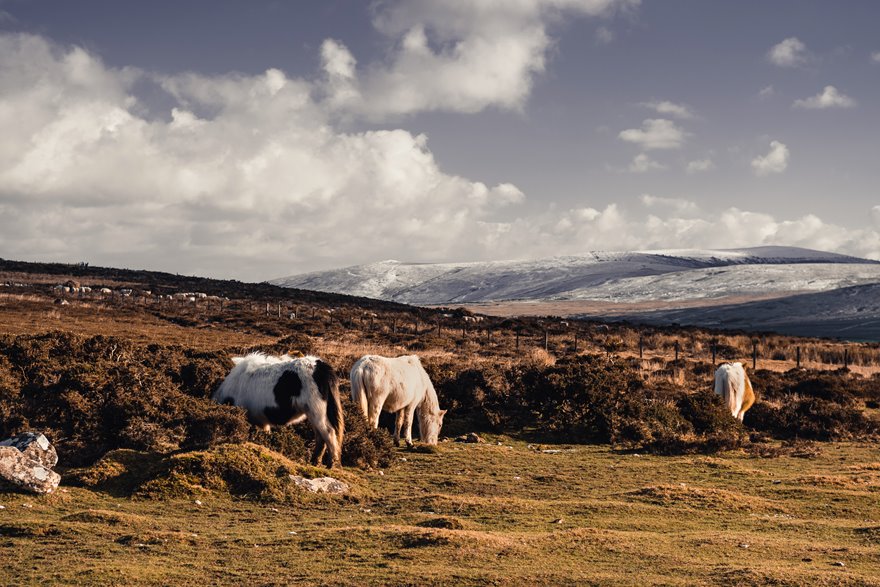 The Preselis and mountain ponies on Carn Ingli
If you explore the little streets and lanes jutting from the main road through the village, however, you'll notice that although compact, Newport has plenty to offer.
There is a small high street with a local butcher, quaint shops, great eateries and a small but delightful farmers market on Mondays (weather permitting)  - all overlooked by the impressive Norman Castle above.
On the other side of the village, you can follow the everchanging estuary, a haven for bird life, either to the lovely village of Nevern or along to the old port or "Parrog" at the other end. From the Parrog it's an easy paddle at low tide over to the mile-long sandy Newport Beach that is hugely popular with locals and tourists alike. If the tide or the thought of wet toes puts you off the beach is easily accessible by car.
Where to eat in Newport
Newport has some excellent places to eat and for a small village, the options are surprisingly numerous and most definitely exciting. Ranging from delicious stone baked pizza and hand made Welsh burgers on offer to eat in or takeaway at The Canteen to fine gastronomical delights sourced from local producers served at Llys Meddyg. There is also the excellent gastropub like the Golden Lion and a selection of brilliant cafes each offering something unique - like the kids climbing wall at PWNC Cafe an absolute must for those looking for great coffee and a creative menu.
Bulestone Brewing CO. is a popular family run local brewery well worth visiting if you are looking for some of the more exciting local produce from the area and they often host unmissable events and live music.
For our definitive list of places to eat in Newport be sure to check out our guide.
Things to do in Newport
Newport is a great base to explore the surrounding area and there's no shortage of things to do no matter what you love doing. With its excellent large, sandy beach Newport is great for beach activities, rock pooling and watersports. It's also ideal for walkers with access to the Pembrokeshire Coast Path and the Preselis. Cycling in the area is also very popular.
There is an excellent golf course with stunning views of the coast for those looking to enjoy some golf.
For our definitive list of things to do in Newport be sure to check out our guide.
Child-friendly in Newport
Newport is a perfect child-friendly destination with the huge beach and abundance of rockpools that can be found on The Parrog children have an incredible natural playground on offer. PWNC Cafe offers a children's climbing wall to keep them occupied whilst you enjoy an excellent cup of coffee. A few miles away is Castell Henllys Iron Age Fort where children can travel back in time and discover life in the Iron Age. Castell Henllys is also dog-friendly - so it really is perfect for the entire family.
History in Newport
Newport and the surrounding area is the product of millennia of rich history. Home to Neolithic settlements and impressive burial chambers like Pentre Ifan and Carreg Coetan Arthur that still stand haunting the dramatic landscape, the ancient Celtic heritage of this area is easy to see with a little exploration. From the summit of Carn Ingli, once home to one of the largest fortified enclosures in West Wales to the reconstructed Castell Henllys, a chance to see what Iron Age life was really like and the ancient oak wood at Ty Canol it's easy to immerse your self in this ancient landscape.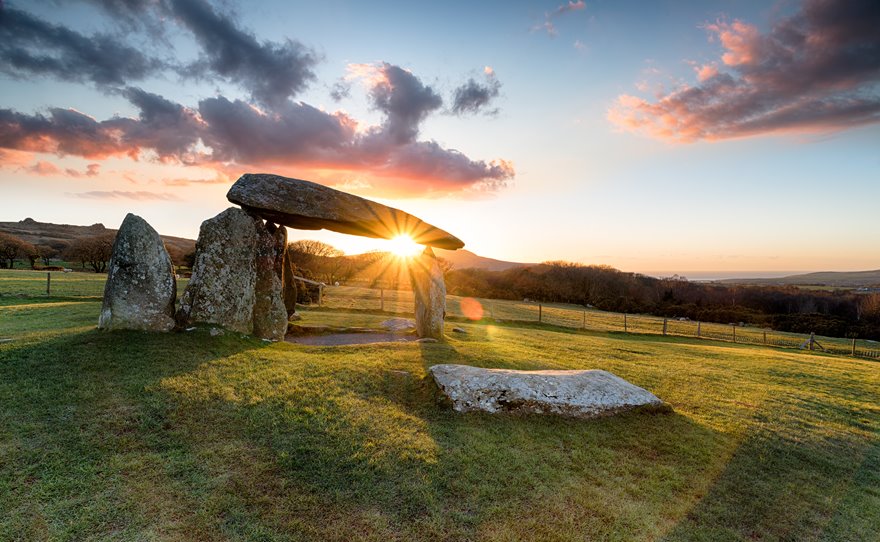 Pentre Ifan neolithic burial chamber
Newport Castle sits high above the village, a Norman construction (now a private residence) built as the result of a number of skirmishes between Norman settlers and the natives based at Nevern Castle that saw generations fight for control of the area. Nevern Castle is now barely visible but the site is still an interesting spot worth a visit.
Dog-Friendly Newport
It's great news if you're looking to explore or stay in Newport with a pet. The area is surrounded by countryside perfect for walks with your dog and Newport Sands is dog-friendly is all year. Many of the cafes and pubs in Newport welcome well behaved dogs or have outdoor dining options suitable for dogs.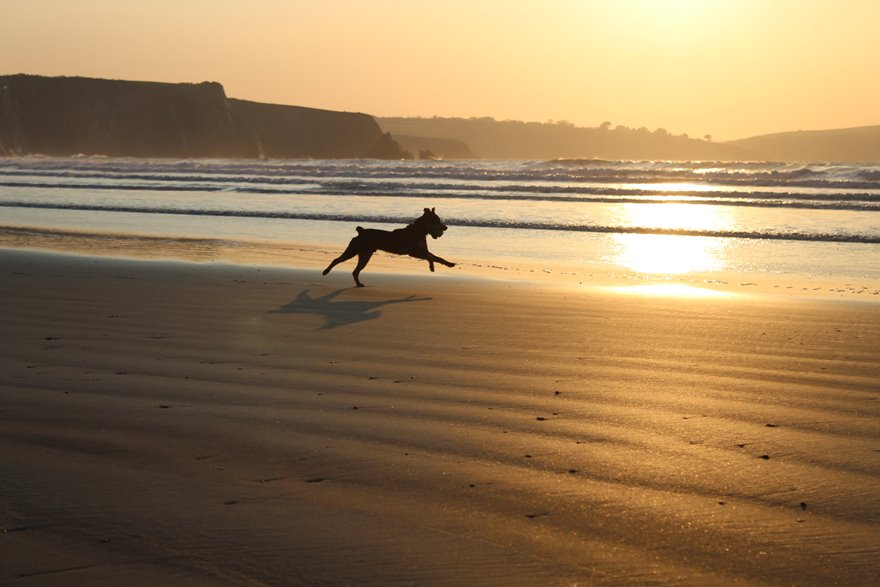 Newport Sands is dog-friendly all year