Let's go Rock Pooling!
Explore the amazing wildlife of the Pembrokeshire Coast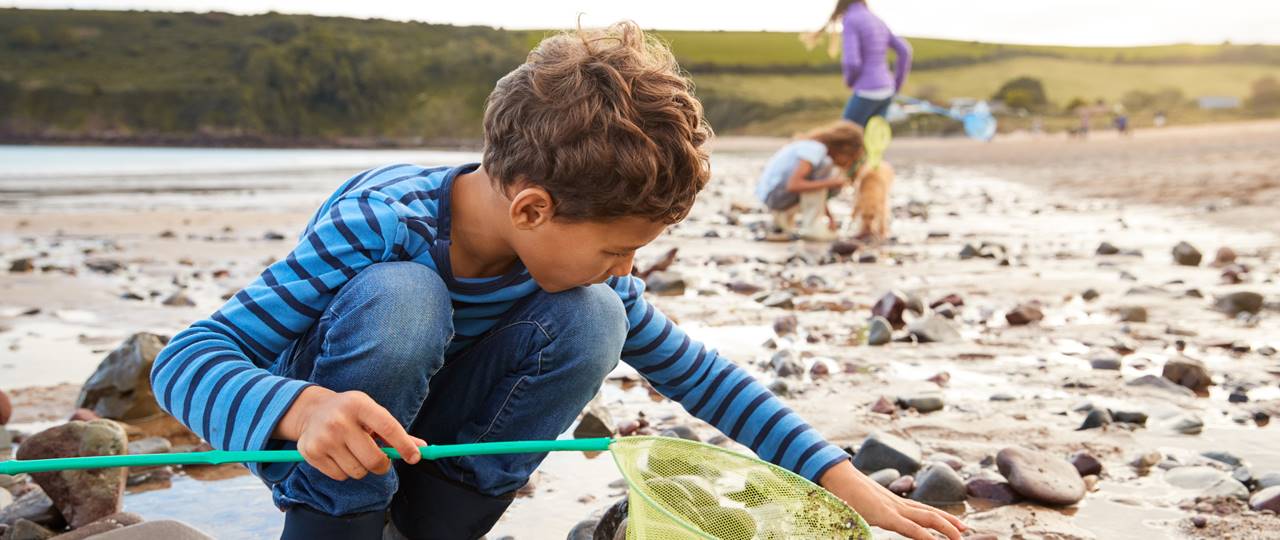 Gemma from the office takes her two daughters' rock pooling all the time, and they have so much fun! The great thing about rock pooling is that you never know what you're going to find! Maybe a jellyfish, maybe a crab, maybe even some shrimps.
What to find
These are just a few of the more exciting things you might find along with seaweed and a number of different fish!
Crabs

 

– they come in all different shapes and sizes but watch out for their pincers!
Jellyfish

 

– personally, I think they're ugly looking things, but then I do have a strange fear of anything with tentacle-like features! You need to be careful of these too as they sting!
Starfish

 

– easy to spot as they look like a star!
Periwinkles

 

– the sea's version of a snail with its beautiful curved shell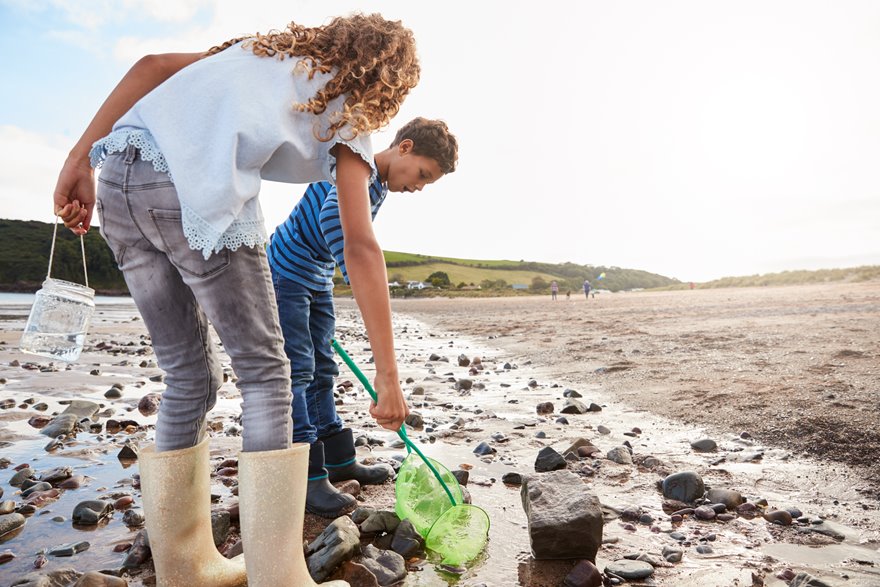 Fun and free - a perfect way to spend the day
Top tips
Make sure to check the local

 

tide times. There's nothing more disappointing than getting to the beach and discovering that it's high tide meaning all the rock pools are hidden underneath the water!
Don't forget to

 

turn over

 

seaweed and rocks which might be hiding from view.
Take along a

 

camera

 

in case you can't work out what something is, and also to have evidence of your findings! Any creatures you find should be put back where you found them.
Favourite places
You can go rock pooling at many of the beaches across Pembrokeshire, but these are some of our favourite ones!
Wiseman's Bridge

 

– the perfect place to take the children to explore, you're likely to find prawns and shrimps as well as crabs and anemones!
Abereiddi

 

– check out the South end of the beach where you'll find seaweed, crabs and anemones!
Little Haven

 

– Only a few pools, but keep an eye out for starfish and sea anemones!