From Our Farm's Pembrokeshire Biltong
From Our Farm is all about quality local produce, traceability and a great tasting snack.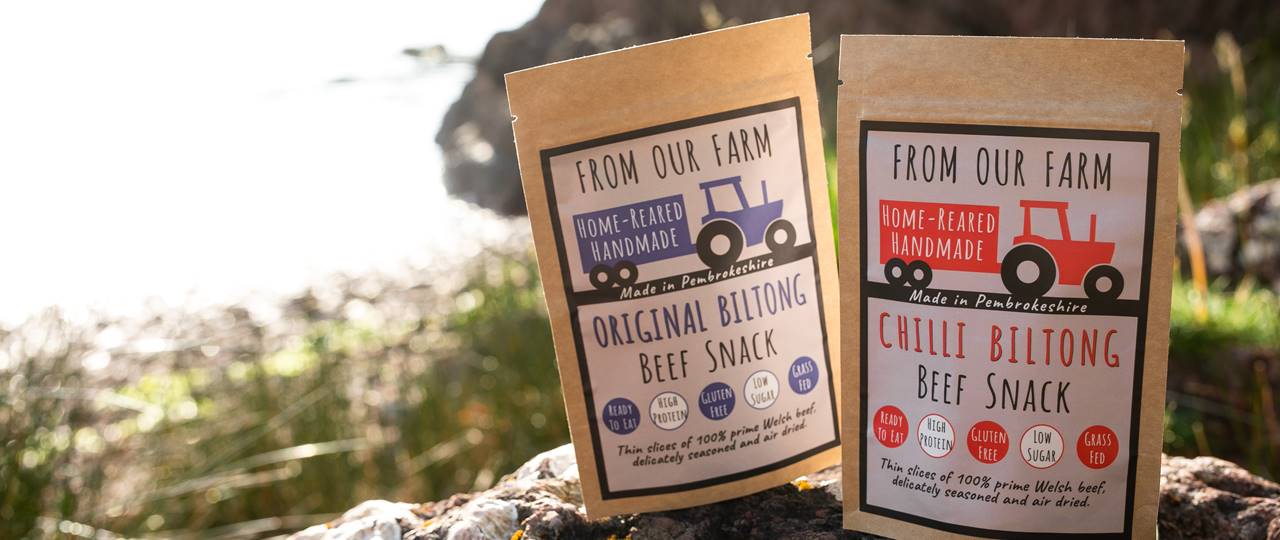 Being an agricultural and rural country, Wales is well known for its Welsh beef. Most of the popular restaurants in Pembrokeshire are known to have Welsh beef listed on their menus as a favourite dish. But have you ever thought about tucking into the Welsh delicacy as a mid-afternoon snack rather than at mealtime?
If not, Pembrokeshire Biltong might just be a new mind-blowing discovery for you.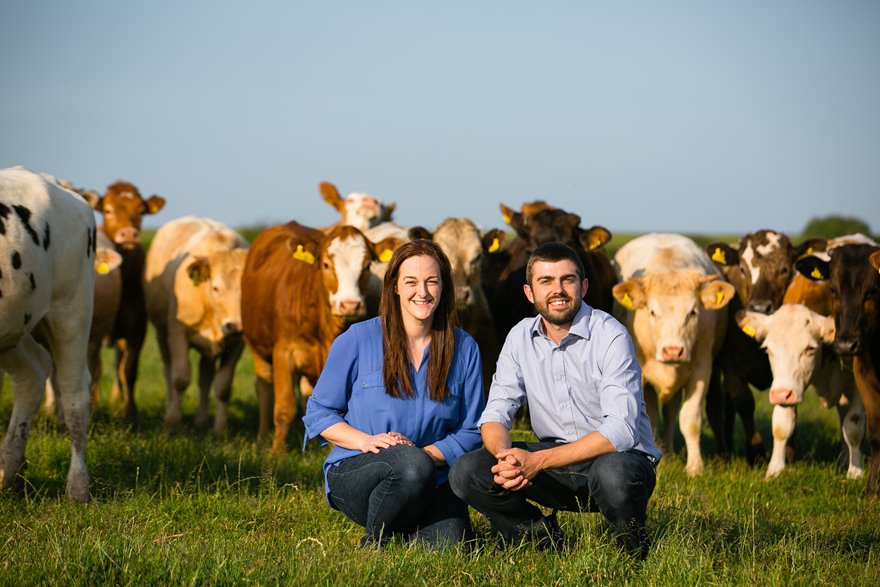 Pembrokeshire Biltong is brought to you by the George family, founders of From Our Farm. With a strong farming heritage, this family have been rearing quality beef on the Pembrokeshire coast for decades. But in 2017, husband and wife team Michael and Rachel (pictured above) turned their attention to a new product emerging on the meat market – biltong.
Of course, the concept wasn't so new to Michael. He had stumbled across biltong some twelve years ago during a holiday to Africa, but it was only when he spotted it on UK shelves in recent years that the product became a possible new venture for the farm.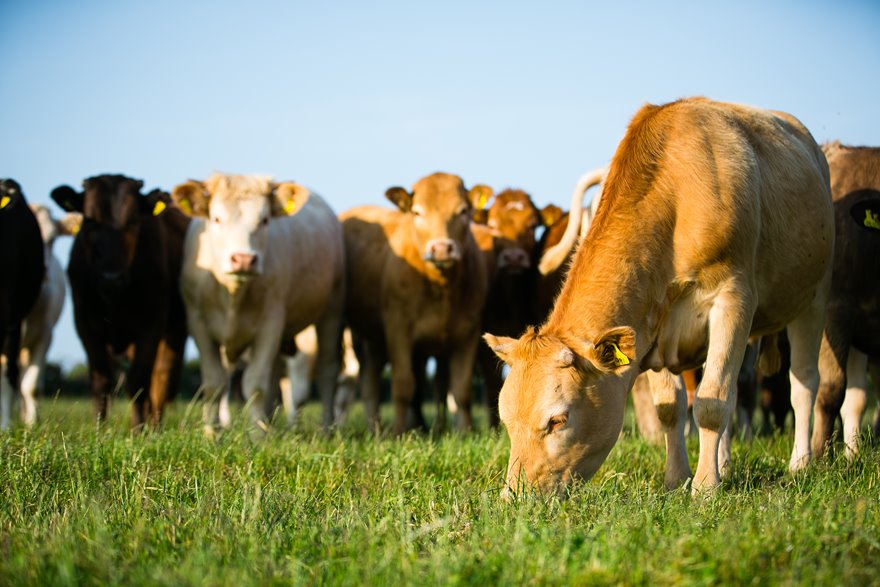 When testing the waters of the local fresh meat market previously, the Georges were faced with a number of challenges. After all, there is a lot to take into account when supplying fresh meat - it's critical to get the best before dates precisely correct, certain cuts are in higher demand which then can then increase wastage and of course, the difficulty of competing with other producers.
Biltong on the other hand, offers an entirely different approach into the world of beef production. With the rise in awareness about the effects of sugar on your health, this somewhat undiscovered (in the UK at least) savoury snack not only fills a gap in the snack market for healthier options, but also gives From Our Farm a more sustainable and efficient business opportunity.
With this new idea in mind, Michael and Rachel put together a makeshift drier solely from items from around the house and put their idea to the test. There's no denying that they must have been pleased with the outcome, as they went on to set up From Our Farm and launched their new biltong product across Pembrokeshire. They now even have a brand new production base near Narberth, and you can purchase their biltong at a number of establishments throughout the county as well as via their online store.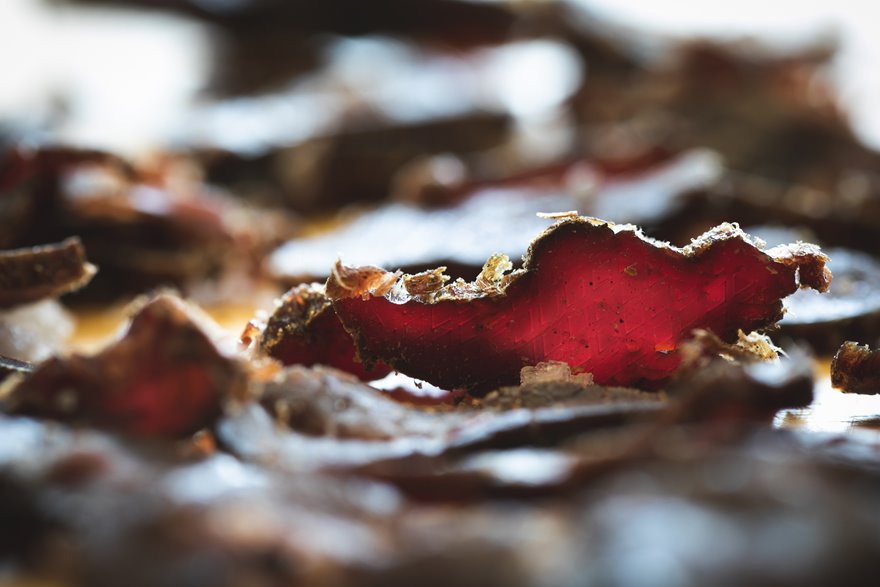 The family farm may be the starting point for rearing their Pembrokeshire beef, but it's at their new Narberth headquarters where the magic behind the biltong production happens these days. This base is set up to cater for each step of production with separate rooms dedicated to separate parts of the production process. Walking through the HQ, you can follow each step of the production. 
In the first room, they chop up the raw meat before taking it through to the second where they add their delicious marinade. Once these first two steps are completed, the meat is moved into the drying room where it is hung in two separate driers. Here is where the marinaded meat takes on the transformation to become biltong. Approximately 1500 packs of biltong can be dried out at one time! Once dried, the meat moves into the packing room where it is slices and packaged ready for retail. 
The next stage is for simply for you and I to tuck in and enjoy!
In their handy snack packages, Pembrokeshire Biltong is available in original or chilli flavours and has a shelf life of 6 months. This incredible local product not only holds the Pembrokeshire Produce mark but has even been presented with a Great Taste Award (not surprising!). It also has the Protected Geographical Indication mark.
It's a fantastic choice for athletes and sportspeople too being a savoury alternative to the sugary snacks widely available in stores.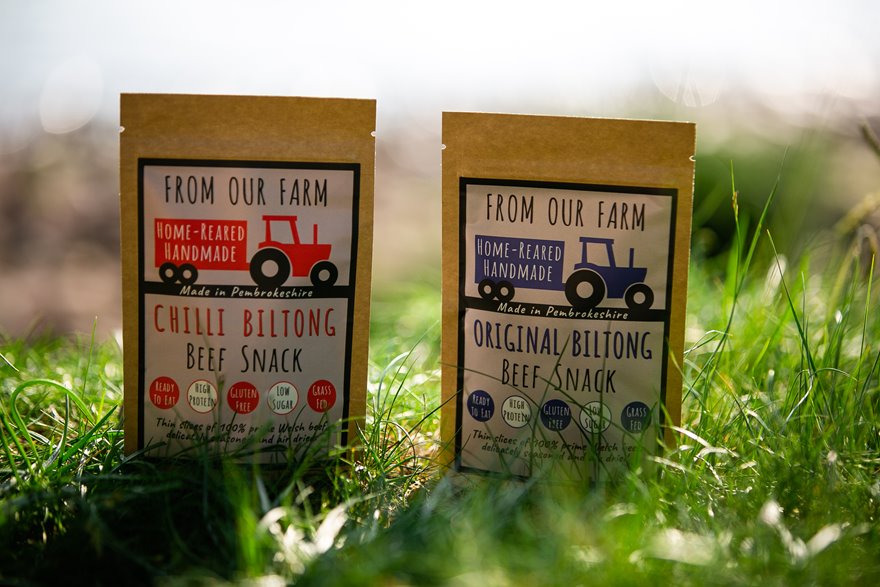 But it doesn't end there. One of the most distinctive features about this product is the traceability option.
Each individual packet comes with a unique code on the back. Head to the From Our Farm website with your packet in hand, and you'll be able to trace your own packet of biltong back to the very ear tag of the cow which produced the beef in your packet. Just type in the code and fill out their online form, and the Georges will get back to you with the information of how they have traced your cow. From our Farm is an independent family business and currently only has two members of staff, those being Michael and Rachel themselves. This allows them to have a close control over quality to ensure that only the very best biltong makes it onto our shelves and into our stomachs. As a result, there may be a couple of days wait before they get back to you with your traceability information.
You can find packets available in a whole range of independent stores throughout Pembrokeshire as well as farm shops and delis throughout the county. You can even pop by to their Narberth base which is open 5 days a week if you want to click and collect.
And of course, we simply couldn't resist this great product here at Coastal Cottages! You can now find Pembrokeshire Biltong in some of the Holiday Hampers available through our Concierge service. We've paired up a couple of packets of biltong with some cans of locally handcrafted beers from our pals over at Tenby Brewing Co. 
These packages make ideal surprise gifts for Father's Day, birthdays and special celebrations. Call our Concierge Team on 01437 772758 to order yours, and we will even deliver to your holiday cottage prior to your arrival.