Top 6 Ice Cream spots in Pembrokeshire
The perfect treat for your Summer Holiday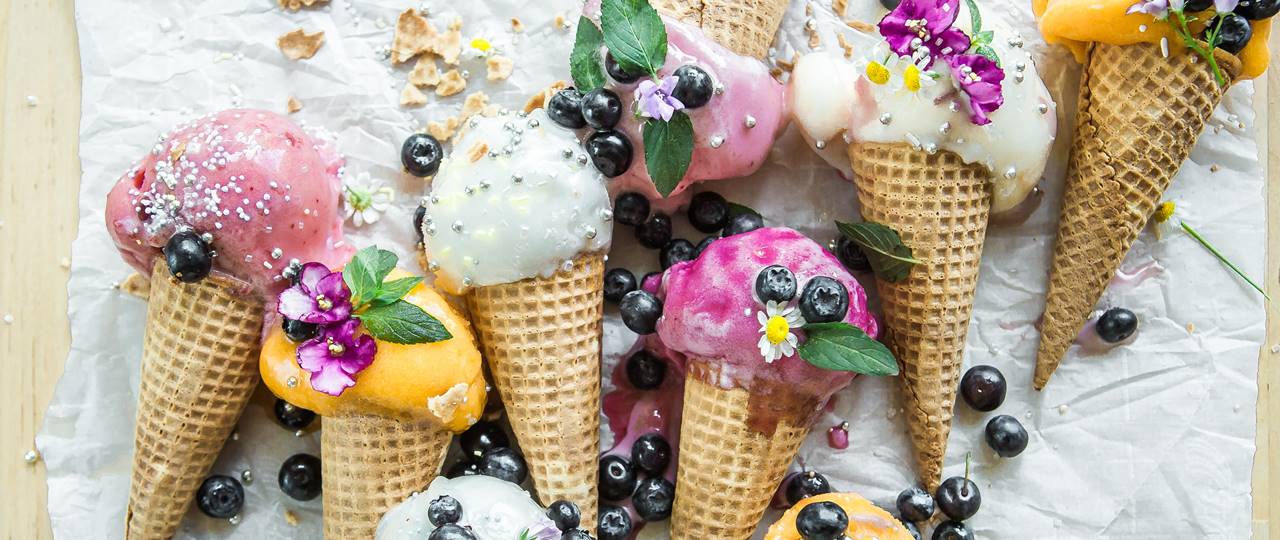 I think I speak for the nation when I say there is nothing more delicious than an ice cream on a British beach in the summer holidays. I'm sure we as adults enjoy an ice cream on the beach as much as children, if not more so now the likes of gin and rum flavours have hit the scene!
With the prestigious blue flag waving across 12 of our Pembrokeshire beaches, I have no doubt in saying that locally produced Pembrokeshire ice cream is pretty spot on. Whether it's the enjoyment of sitting on a beach with an amazing view or knowing it is handmade with quality local produce… the ice cream here seems to taste better than anywhere else.
Being a self-proclaimed Pembrokeshire Ice Cream Expert, read on if you want to discover some of the most delicious Ice Creams spots around the Pembrokeshire Coast!
Broad Haven is the closest beach to my home in Pembrokeshire. While writing this blog I've realised the last 3 Sundays in a row I have sat on Broad Haven beach with a large 'Caramel Crunch' cone and not once thought about changing my choice of flavour – that's how good it is! The Ocean offers a range of traditional and new flavours that will be sure to tickle your taste buds. Sit on the grass banks or sandy beach to enjoy your ice cream at sunset!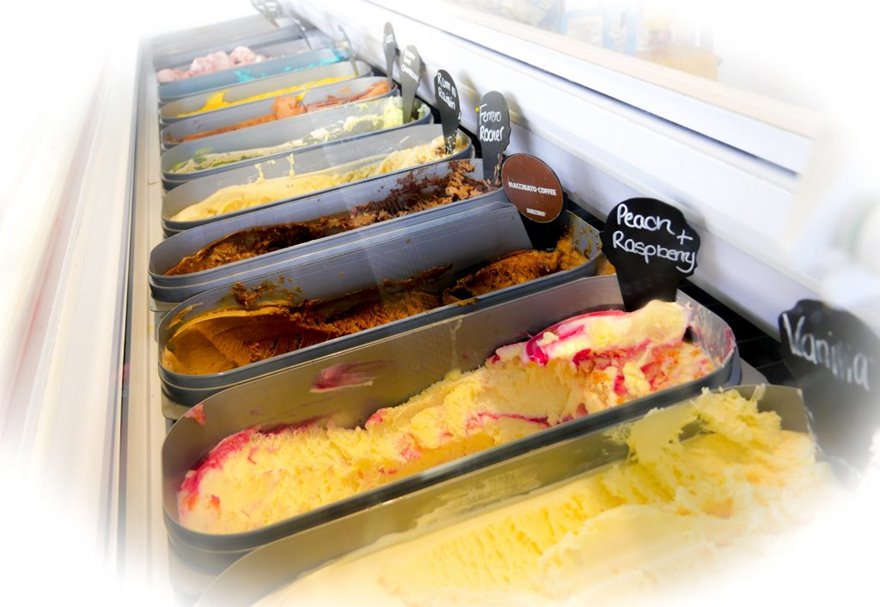 Formerly known as Giannis, if you're a regular visitor to Pembrokeshire this is one you may have already heard of. Located in the heart of St. Davids, it is just as popular with tourists as it is with locals and dogs alike (that's right, they do doggie ice cream too!) This Italian Ice Cream parlour creates delicious unusual flavors such as Bulmer's Pear Cider, Ferrero Roche, Cadburys Cream Egg and Jaffa Cake – all using Pembrokeshire local organic milk. Enjoy your ice cream before or after a stroll to the stunning Whitesands Bay, around a 2 mile walk away.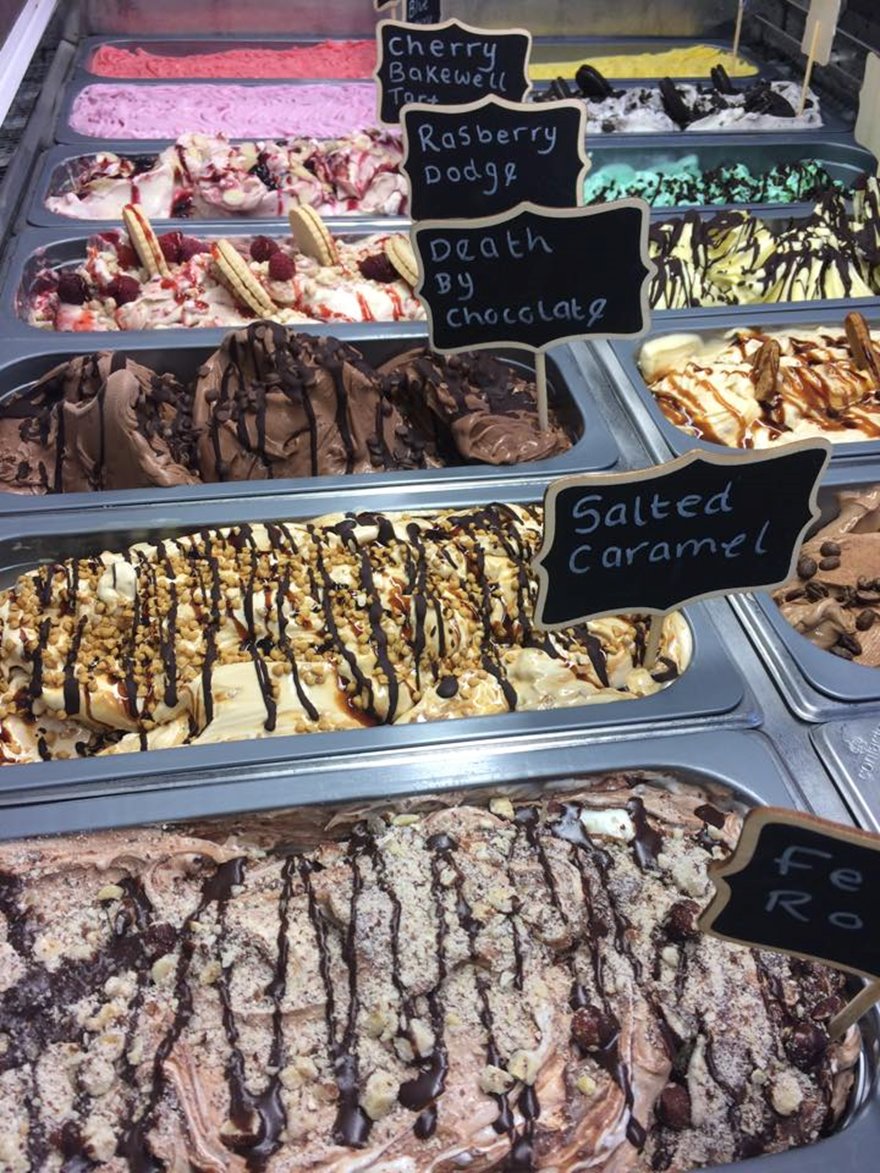 At the end of a leisurely walk around Milford Haven's beautiful Marina, you'll find The Scoop. The perfect way to spend an afternoon is to sit on their brightly coloured benches or deck chairs to watch the boats coming in and out of the pretty waterway, with your favourite ice cream in hand. If ice cream is not your thing, fear not – they also do a range of ice lollies, waffles and pancakes!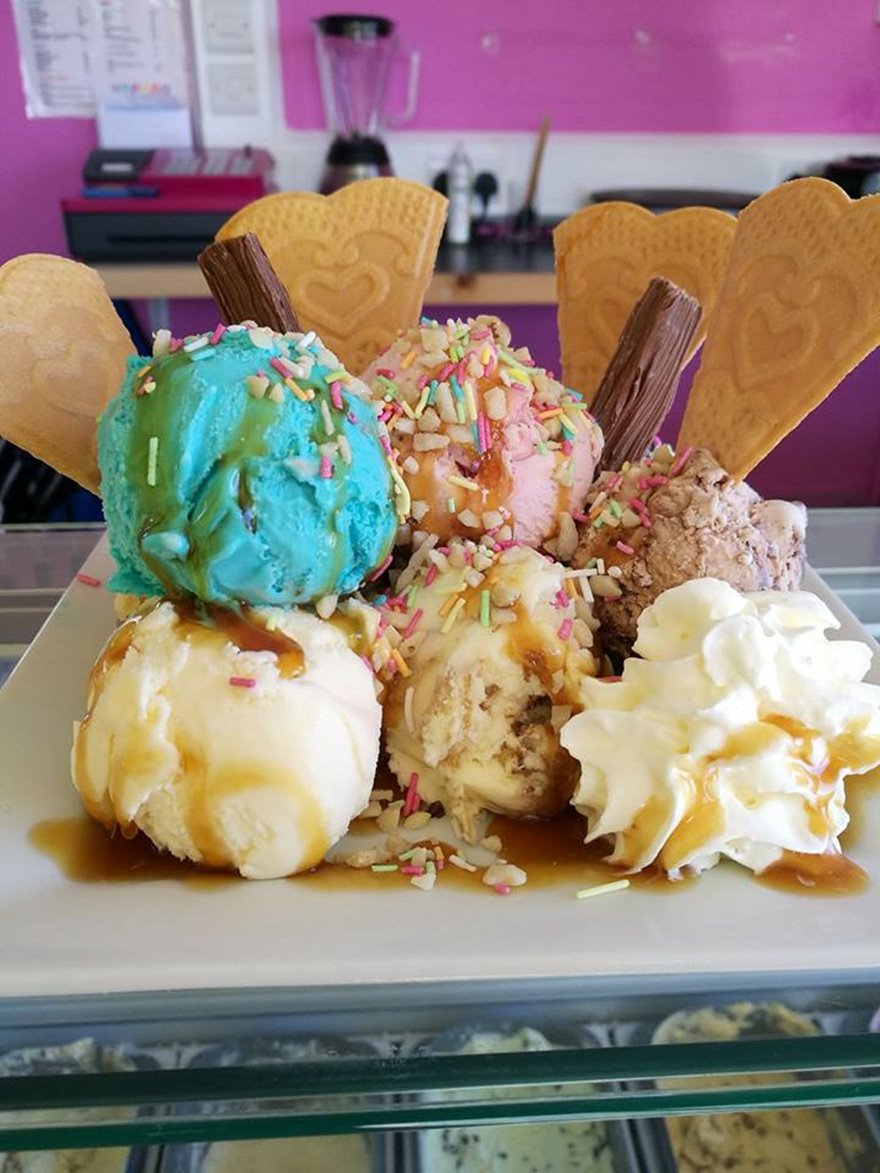 This one's a shout out for all the Rum and Raisin lovers out there. Fire and Ice is an award-winning shop in Narberth that sells traditional Welsh Ales, Ciders, Whisky, Spirits, Gins, Welsh Honey and Marmalade Preserves (the finer things in life). 'Barti Ddu Rum' is the latest craze to hit Pembrokeshire – a locally produced seaweed spiced rum. This gorgeous unique 'Barti Ddu rum' takes your average Rum and Raisin ice cream to a whole new world!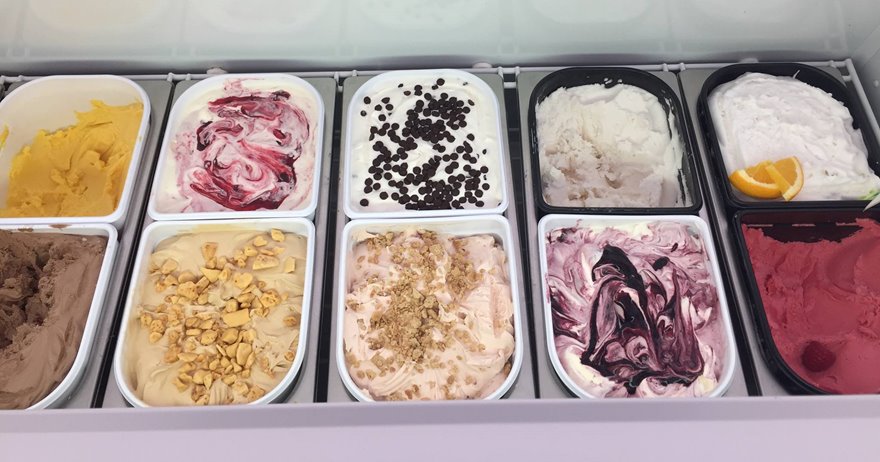 Fecci's Ice Cream Parlour – Tenby
This traditional ice cream parlour was established in 1919 and has since been voted the best in Wales! As you walk through the doors, you'll be instantly greeted by an abundance of smiley faces – very telling of how delicious the ice cream is! When in Tenby it is almost obligatory to have an ice cream, pop into Fecci's to try out one of their marvellous creations!

Not only an award winning fish and chip shop, hooked @31 has over 12 unique flavours of homemade ice creams, using milk sourced within Pembrokeshire, which are honestly to die for. Here you can also purchase their amazing ice cream in litre tubs to either share or bring back to your cottage... if it lasts that long.