Saint David, Patron Saint of Wales
How much do you know about the Welsh Patron Saint of Wales, Dewi Sant?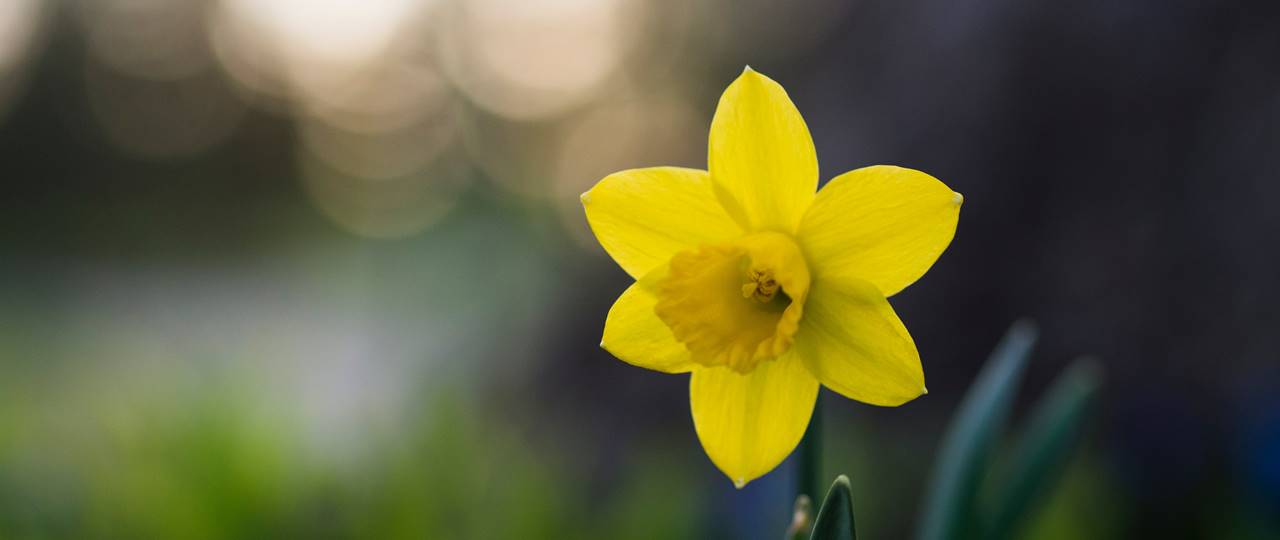 As with all legends and mythical stories from the early centuries, there are varying accounts of truth; this is also the case with the legend of Saint David.
It is believed that David was born to mother Non and father Sant around the year 550 on a cliff top during a fierce storm on the outskirts of Mynyw, the place we now know to be St Davids. The story of his birth is somewhat fascinating also, as it is believed Non was all alone although there are varying suspicions as to why this might be. Later David was baptised at nearby Porthclais by Saint Elvis before being sent to Whitland to be educated at a monastery.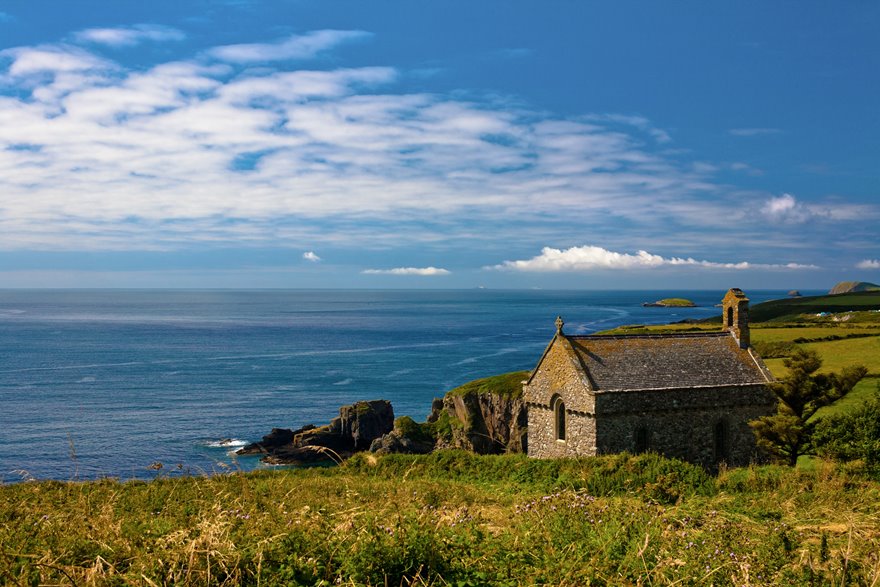 St Non's Chapel, the birthplace of Saint David
During his education, David was taught by a blind monk named Paulinus and it was here where he carried out his first miracle. It is said that by making the sign of the cross to him, David cured Paulinus of his blindness. Upon the realisation that David was blessed, Paulinus sent David off to become a missionary.
David then went on to do many pilgrimages in his life, throughout the UK and further afield. It is said that he travelled to Rome and Jerusalem where he was consecrated as an archbishop, he later became archbishop of Wales. During his UK travels, he founded twelve monasteries across the land including one at Glastonbury and one in St Davids. 
The most well-known legend associated with David is that of a sermon he delivered to a crowd in Llanddewi Brefi. Such a large crowd formed that many could not see or hear him; hearing this complaint, it is said that a white dove landed on David's shoulder and the ground beneath him rose allowing everyone to see and hear him.
Allegedly, David lived over the age of 100; his death was on 1st March 598 hence the date being synonymous with St Davids Day. In the 12th Century, Pope Callactus II named him a Saint and recognised his as the Patron Saint of Wales. The site of David's shrine has proved a popular destination for pilgrims, thus the Pope declared one pilgrimage to Rome became equal to two to St Davids. 
The city of St Davids has since become a popular place for visitors. Many visit Capel Non, David's birthplace now known as St. Non's Chapel, as legend claims the Holy Well there surfaced during the birth. David's monastery has since been replaced by the city's Cathedral which carries out a traditional communion service to this day as well as hosting special events.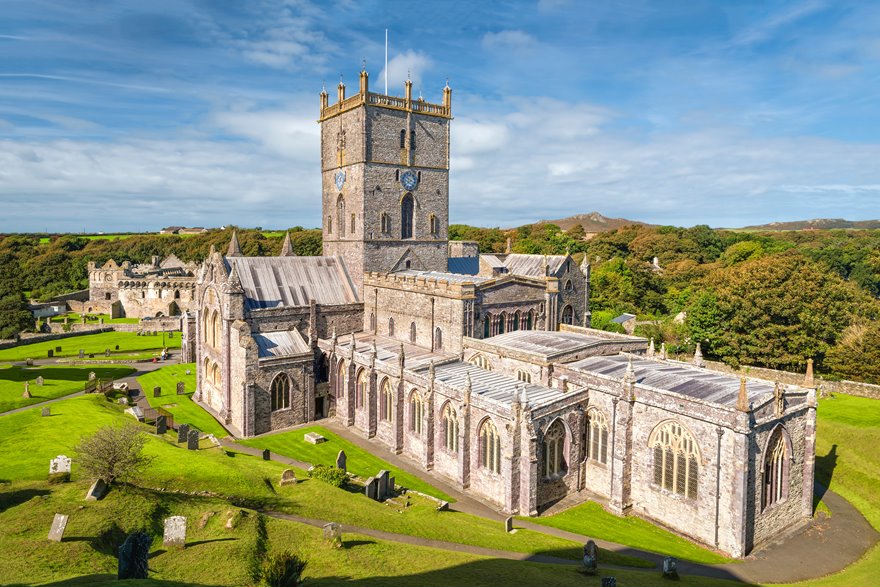 St Davids Cathedral
Nowadays we commemorate David annually on the 1st March, or Dydd Dewi Sant as we call it here in Wales. Celebrations include festivals and events throughout Wales, with lots of Welsh singing and poetry recitals. It is commonplace to see people dressed in the national costume with women donning the traditional black hats and red dress. Leeks and daffodils are worn, often as lapel pins, and Welsh flags depicting our famous red dragon are proudly hung high. 
A visit to St Davids Cathedral is a must-do when staying in Pembrokeshire, but what else is there to do nearby you might ask? Well St Davids is packed with country pubs, shops and art galleries but you can also book a boat trip out to the RSPB island of Ramsey for some wildlife spotting, or head to Whitesands Beach for an afternoon of surfing. Enjoy a walk along the Coastal Path in this peninsula for uninterrupted sea views or drive to some of the nearby quaint coves in the area.