Saint Non, Mother of Saint David
Stories of Saint Non are sprinkled with rumours and legends
The 8th March is International Women's Day and to join in with the 2019 celebrations, we spent a week honouring Inspiring Women from Pembrokeshire. So far we've applauded Jemima Nicholas who fought in the Last Invasion of Britain; Bishop Joanna Penberthy who became the first female Bishop in Wales, Tania (and Jerry) Rees who have set up a plastic free store in Narberth and Lottie Chant, a local firefighter.
Last up in the series, we bring you Saint Non. Possibly a controversial choice, but carry on reading and you'll why we're set to keep this one as a Pembrokeshire woman.
The birth of Saint David
Just in case you're not quite sure who she is, Saint Non is the mother of the Patron Saint of Wales, Saint David. The birth of Saint David has become somewhat of a legendary tale through the years and you can certainly understand why.
Saint David, or Dewi Sant as you'll hear him called in Wales, was born on the 1st March around 550 AD. He was born atop the cliff-side overlooking a bay between Porthclais and Caerfai during a treacherous thunderstorm. The legend tells that Saint Non was by herself on the cliffside where she lived alone in a small house. Whilst the rain and wind thrashed down onto the cliffs, it is said that Saint Non was bathed in glorious sunshine as she gave birth to her son. She gripped onto a nearby rock as she endured the pain of childbirth, but the rock was then split into two by a magnificent bolt of lightning and miraculously a holy well appeared.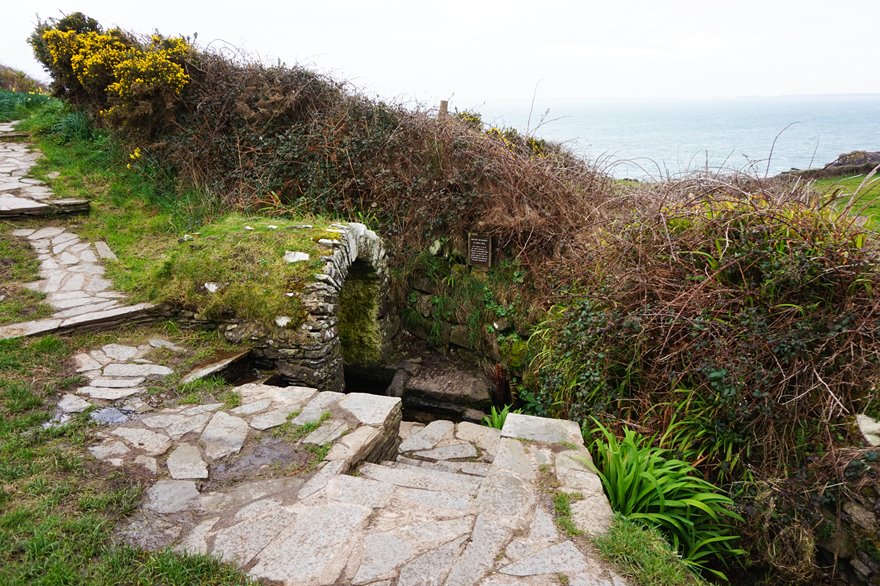 So who was Saint Non?
Other than the famous tale of Saint David's birth, we do not know that much about Saint Non. There are many stories and rumours as to her history before David and somewhat about her life following on from the birth.
It is believed that Non, also known as Nonita or Nonna, was a recognised Saint in her own right but her heritage is uncertain. It is widely agreed that Non was completely isolated from community during her time living on that Pembrokeshire clifftop, and it is this fact which largely casts down on her background. And depending on which of these stories you choose to believe might have some impact on what you believe about why she was all alone that thundery eve.
Some say that she was of Irish descent, and had travelled to Wales to carry out some of her saintly duties. This suggesting that her family and friends were all home in Ireland, hence the reason she was unaccompanied.
Others prefer the story that she was from a noble family with suggestions that she might even have been the niece of King Arthur. Rhygyfarch, the 11th Century Bishop of St Davids who wrote a Latin piece about the Life of Saint David, claimed that Non was seduced by a King of Ceredigion and their relations resulted with the birth of Saint David. As she was an unmarried woman at the time, it is thought that perhaps she had been exiled to this rural location because of the shame of being with child out of wedlock.
After Dewi was born, the pair moved to Aberaeron where they founded a nunnery at Llanon. At some point during her later life, it is suggested that she went to Cornwall and Brittany. At a church in Dirnion, Brittany, apparently there is a shrine and a tomb for St Non.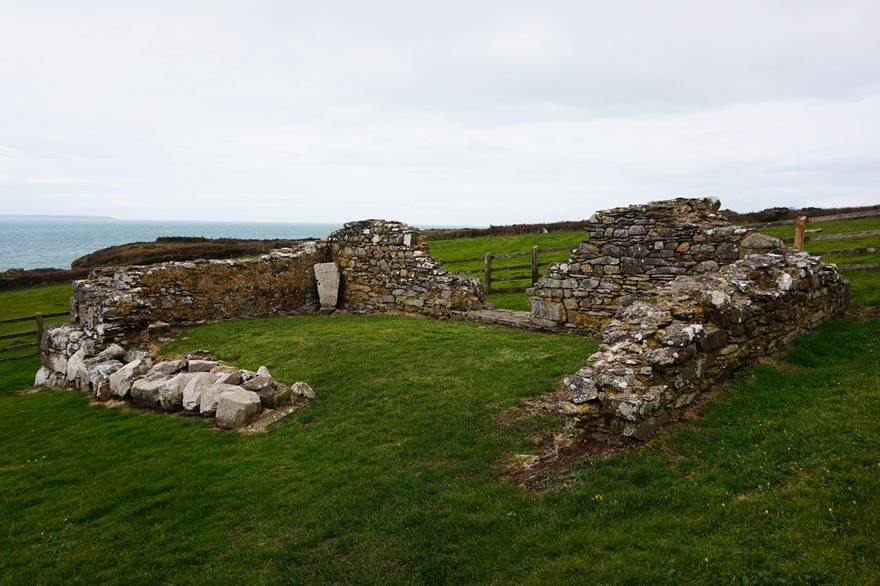 The Chapel of Our Lady & St Non
If you're ever in the St Davids peninsula with a spare few moments, pay a visit to the Chapel of St Non. Nowadays you'll spot the St Non's Retreat before you see the ruins, this peaceful centre runs events and courses like yoga workshops. Alongside this modern retreat centre in the location now famous as the birthplace of Saint David, you will find a small and serene chapel with stained glass windows illustrating a number of Saints including Non, David, Bride, Brynach and Winifred.
Built in 1934, this Chapel was built in a traditional Pembrokeshire style containing stones from pre-reformation chapels and is now the site of various pilgrimages, as is St Davids Cathedral in the nearby city. You can reach this building by driving into St Davids and following the road down Goat Street, or you can even access it via the Pembrokeshire Coastal Path.
Nearby, there is the Holy Well which allegedly sprang up during the birth – it is now said to be one of the most sacred in Wales with healing powers. There are also ruins of a chapel which is suspected to have been formed many decades ago as archaeologists have discovered constructions of early Christian era graves. There is also an incised Latin Cross standing within the ruins which are dated back to sometime between the 7th and 9th Centuries.
What makes Saint Non inspiring?
Let's be honest, giving birth is hard enough. But just imagine doing so alone, during a thunderstorm, on a remote clifftop overlooking choppy seas. Whichever stories you choose to believe about her, there's absolutely no denying that that's a pretty awe-inspiring feat.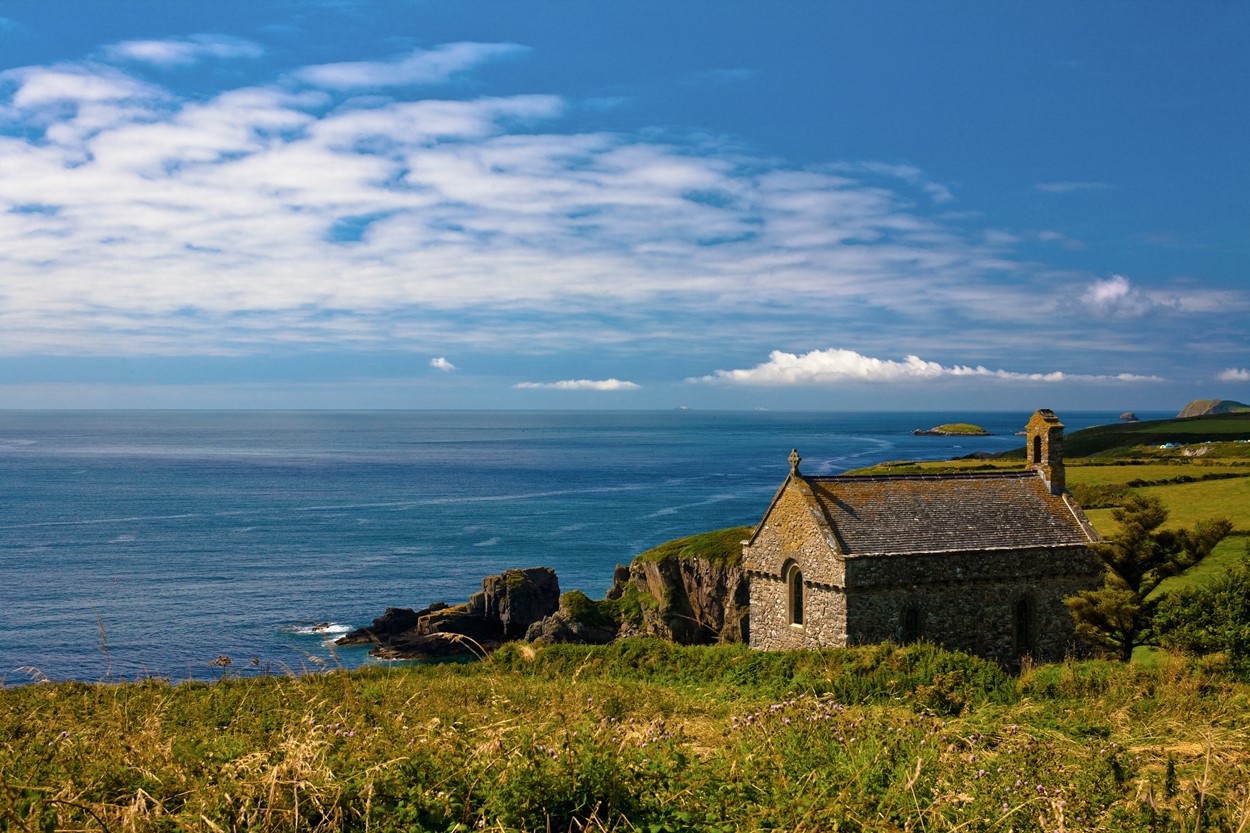 Read our Inspirational Women in Pembrokeshire series: