Explore Angle
Angle is a pretty and peaceful little village with a long seafaring tradition, situated at the top of the southern banks of the Cleddau. There are many holiday cottages in Angle which benefit from having launching facilities right at the bottom of their gardens - just one of the features that make this village among the most charming in Pembrokeshire.
Angle's natural beauty was acknowledged when it was named as a special conservation area in 1995 by the Pembrokeshire Coast National Park. Many of the local people are brimming with historical knowledge and are still proudly involved in the management of the Angle Hall and Estate, as well as maintaining the village's age-old lifeboat tradition - wander down a country lane and you will soon discover Angle Lifeboat Station and some of its volunteers. It's obvious to any visitor what a strong community spirit there is in this little village, and some wonderful coastal and woodland walks can also be enjoyed in the surrounding area, all of which are just a stone's throw from your Angle holiday cottage of choice.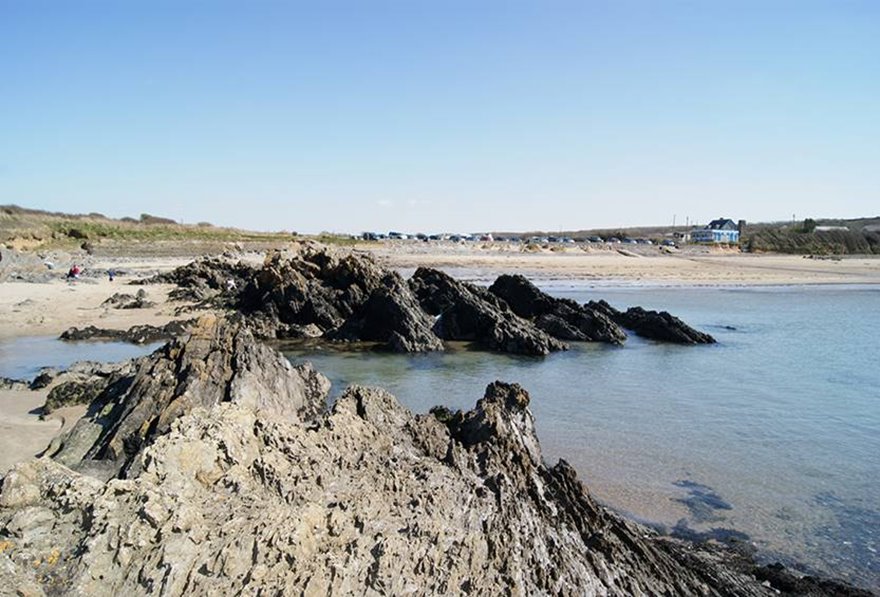 West Angle bay
Why not take an enjoyable stroll to Angle beach, around the headland to the Lifeboat Station and then across the fields before arriving at a tiny pub on the edge of the village for a pint of prawns and a glass of wine? The popular and well-stocked village shop is also worth popping into - there's not much you can't get in there! East Angle Bay is very popular with birdwatchers and boat owners; seabirds are regular visitors, often found perching on the cliffs or hovering over the sea, carefully monitoring the gentle waves for a fishy snack.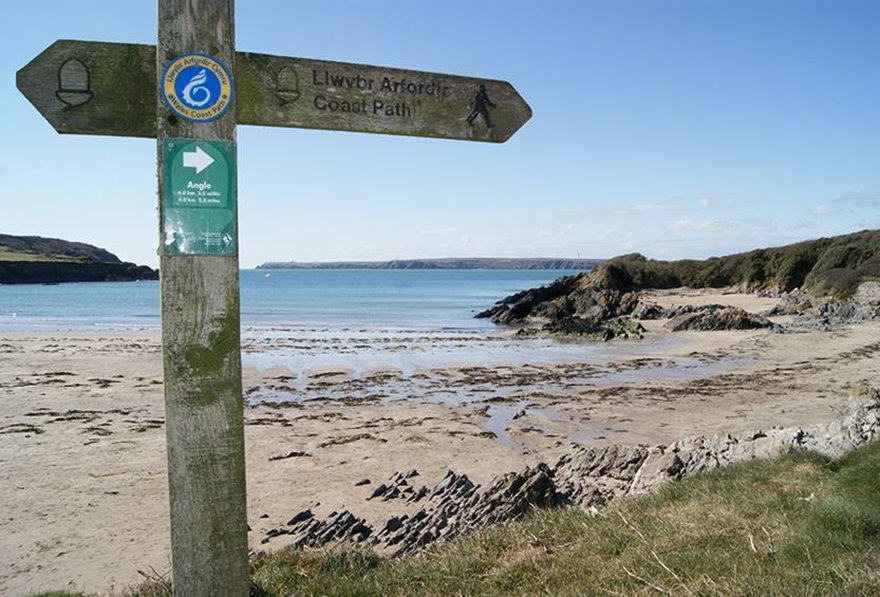 Coastal Path Angle
West Angle Bay, meanwhile, is popular for rock-pooling, as the pools are home to a small green starfish called Asterina phylactica. This is also a great beach for swimming and kayaking and is encompassed by beautiful cliffs upon which sheep and cattle can be seen grazing tranquilly. There is a café at the edge of the car park overlooking the sand which is ideal for finding a refreshing drink, some 'Pembrokeshire Promise' ice cream or locally-made cakes and sandwiches, and there is plenty of room to park vehicles, dinghies and boats in the car park above West Angle Bay. Boatowners will also enjoy the trip to nearby Thorne Island.
Angle is also along the Coastal Cruiser bus route, service number 387, and links the villages on the Castlemartin peninsula to the historic town of Pembroke, which also has a railway station.