Explore Bosherston
Our holiday cottages in Bosherston will provide the perfect base from which to discover this lovely, rural village, which is perhaps best-known for its heritage-rich Norman church.
Bosherton is situated just south of Pembroke and is also famous for its dog-friendly lakes (known locally as the 'lily ponds'), which adjoin the spectacular Broad Haven South beach. Enjoy the area's spectacular cliffs and stacks, including the Green Bridge of Wales, a natural limestone arch that reaches out magnificently into the beautiful, blue seawater below.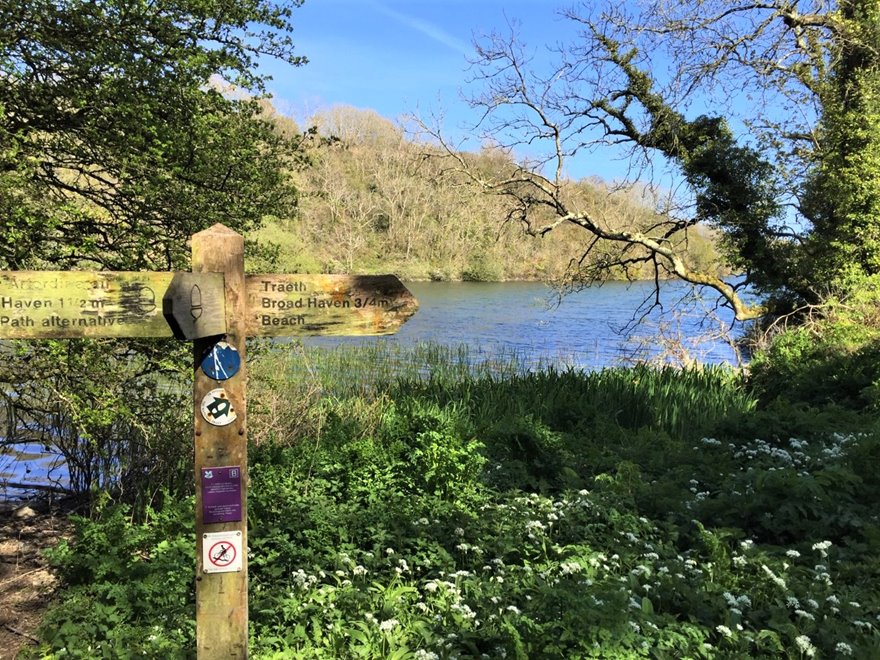 Bosherston Lilly Ponds
Covering just over 80 acres, Bosherton's lakes make up the biggest areaof fresh water within the Pembrokeshire Coast National Park. The lakes offer good opportunities for fishing and are well stocked with roach, pike and eel; fishing passes are available to purchase from the Bosh Tea Rooms, just up the road. The water looks at its best around June and July when the stunning lilies that float on the surface are in full bloom – and don't forget to look out for swans, otters and a variety of birds whilst you're there, as well as the owls and bats that appear at dusk.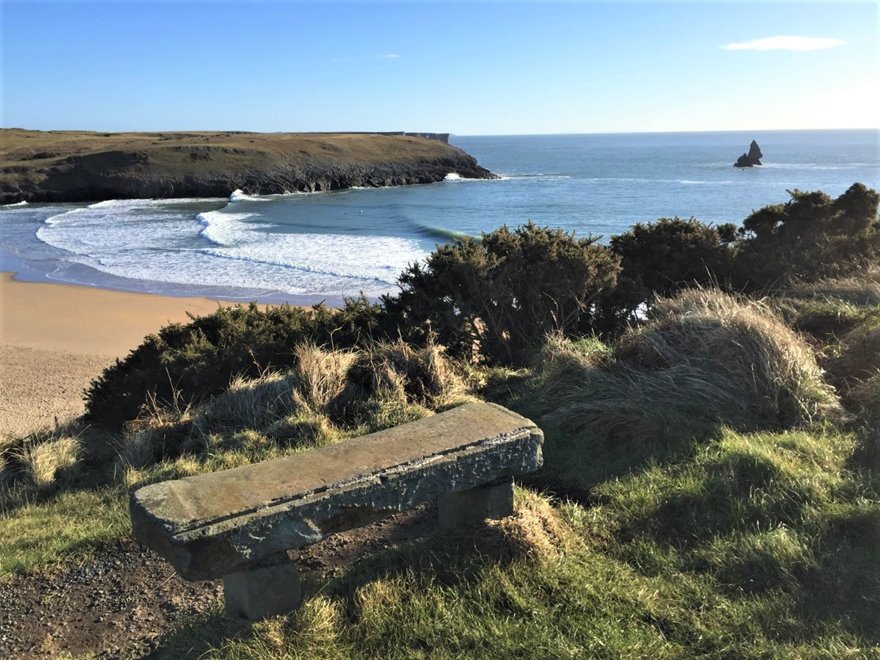 Broad Haven Beach South
Surprisingly, the lakes are actually manmade, having been built for the Cawdor family in the late 1700s and early 1800s as the focal point of their large Stackpole Estate. The lily ponds are filled by springs, which are fed from a natural underground reservoir (it is the reversal of this process that leads to low levels of water during long, dry spells).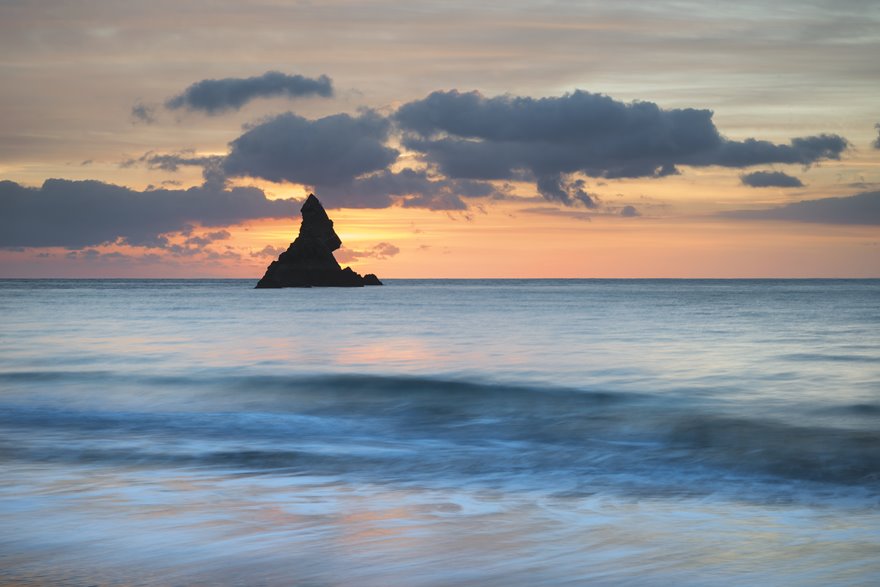 Church Rock Broad Haven South
The nearby Broad Haven South beach, a winner of both the Seaside Award (Rural) and Green Coast Award in 2016, is accessed via a small stone bridge from the lily ponds at one end and steps carved into the sand dunes at the other. The low cliffs on the beach's east side have a few small caves to discover at low tide, whilst the clean stream that gently trickles out of the lakes onto the sands is perfect for children and dogs alike to play and cool off in.
After a day exploring the village and beautiful surrounding area, why not indulge in a wonderful afternoon tea at the Bosh Tea Rooms? Alternatively, St Govan's Country Inn is a lovely pub found just up the road from the tearooms and is also worth a visit (booking a table is recommended in the summer months). Enjoy a home-cooked meal in front of the open fire or some ice cream in the sunshine before heading back to relax in one of our charming Bosherton holiday cottages.