Explore Carew
Our Carew holiday cottages all benefit from being set in a genuine beauty spot, surrounded by rolling fields, and will offer a fabulous base for your Pembrokeshire adventure.
On the Carew River - four miles east of Pembroke and just over six miles from Tenby - sits the little village of Carew. Its recorded human history dates back to the Bronze Age, but the area didn't really begin to develop until years later when the original owners of the stunning Carew Castle needed to house their staff.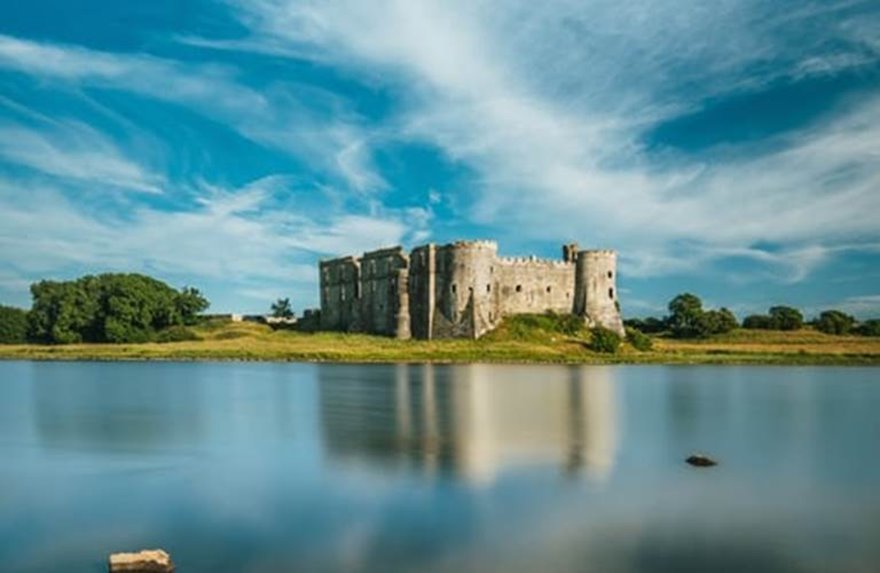 Carew Castle
Carew is dominated by one of Pembrokeshire's most majestic castles. Much of the existing structure dates from the 13th-century and the building is positively brimming with ancient facts, royal links and ghostly tales - Carew Castle is sure to impress visitors of any age. When it was refashioned in the Tudor period by Sir John Perrot, the illegitimate son of King Henry VIII, the castle was completely transformed into the beautiful fortress it is today.
The village also features a medieval bridge, an imposing 11th-century Celtic cross, the only restored tidal mill in Wales and a picnic area which boasts one of the most picturesque outlooks in the county, all connected by a charming, mile-long circular walk that offers uninterrupted views of the castle and countryside beyond (the path is relatively flat and is suitable for both wheelchairs and buggies). There are several other wonderful walks to discover nearby, too, including one that stretches as far out as Lawrenny - just look out for the footpath signs then enjoy taking in the gorgeous surroundings.
Opposite the castle is the Carew Inn, a family-run establishment that serves consistently good food. Look out for the great BBQs that are held there throughout the summer holiday period, as well as the excellent weekly entertainment.
And, as if you needed another reason to book a stay at one of our holiday cottages in Carew, you will also be pleased to know that the village is only a short drive away from some of Pembrokeshire's most beautiful beaches and historic towns.