Explore Freshwater East
Freshwater East is dominated by a wide, sweeping crescent of sand and shingle which is backed by beautiful rolling dunes and grassy headlands.
A popular base for sailors, divers, fishermen and surfers alike, the village itself benefits from having a great pub (the Freshwater Inn) and can be explored with ease from any of our high-quality Freshwater East holiday cottages.
There is no doubt that Freshwater East's incredible location is what sets it apart from most other destinations, with the village being perched above a sheltered bay that is a real highlight of the Pembrokeshire Coast National Park. And, what's more, the historically fascinating neighbouring community of Lamphey is also just a few minutes away.
Tangible evidence of local human history dating as far back as the Iron Age can still be found in Freshwater East today – in particular, the remains of an ancient fort are certainly worth looking out for. More recently, during the 18th-century, the village was used as a stop-off point for ships' crews who needed to source extra food and water and was also a notorious hotspot for smuggling (illegal imports were stored in the nearby cliffs!).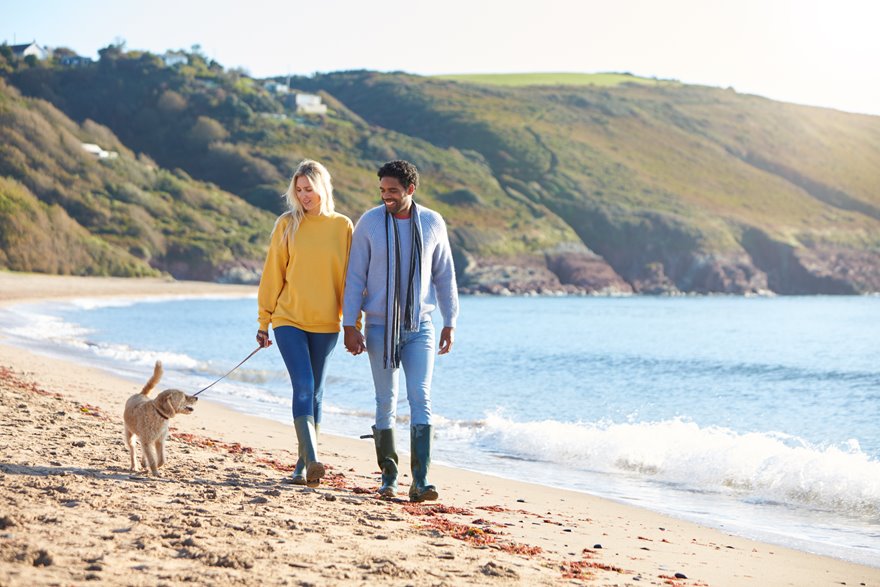 Freshwater East Beach
Even leisure has a strong heritage here, as horse races were held on the beach in 1860 that helped to establish the area as a popular spot for picnics and socialising. Why not book a stay at one of our holiday cottages in Freshwater East and see for yourself how the village is still among the best and most relaxing places to spend time with friends and family in the whole of Pembrokeshire?