Explore Lamphey
Lamphey is just a short drive from the historic town of Pembroke, and has a several beautiful beaches nearby including Freshwater East, Barafundle and Manorbier.
Lamphey is a small and peaceful community that is set in between the village of Freshwater East - with its striking sandy beach - and the riverside town of Pembroke.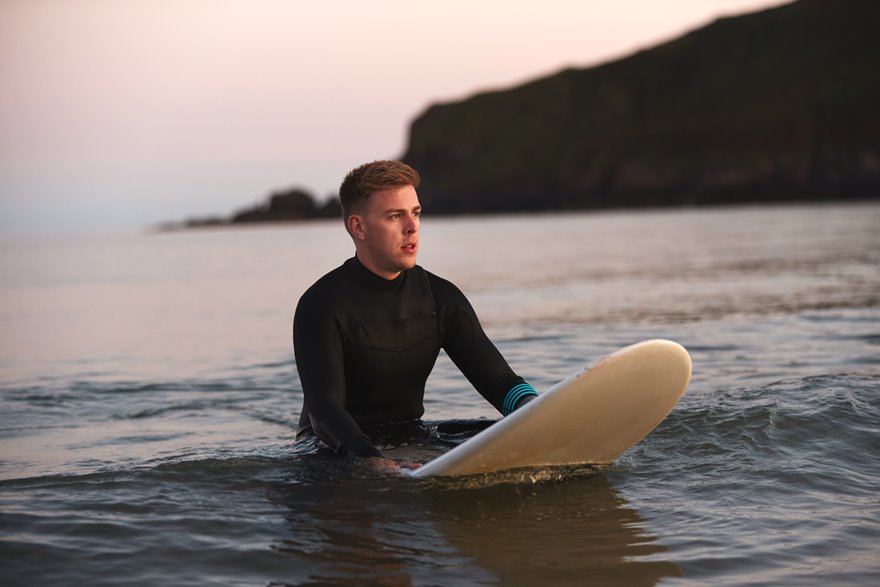 Surfing at Freswater East
The main attraction within walking distance of our Lamphey holiday cottages is the ruined medieval Bishop's Palace, which was used as a retreat when its former residents were not based at their usual home in the coastal Pembrokeshire city of St Davids. The well-maintained palace ruins have since been acquired and restored by Cadw, the Welsh historic buildings agency, and a visit here is sure to be enjoyed by anyone with even a passing interest in local history.
There is evidence which suggests that the Bishop's Place at Lamphey once boasted remarkable levels of self-sufficiency, with large fishponds, a windmill, orchards and herb and vegetable gardens all existing, along with extensive parkland that was home to livestock. The neighbouring medieval church is also worth a visit, retaining many of its original interior features and a fine 14th/15th-century tower.
Our holiday cottages in Lamphey are close to a well-stocked shop and filling station that is ideally situated for quickly stocking up on your way to the beach. For excellent homemade food and a warm welcome, meanwhile, the Dial Inn is a must; named after a sundial that once stood outside this former private house, it became a pub in 1966 and has been a popular stop for walkers, cyclists, farmers and families ever since.