Explore Ludchurch
With a long history of limestone quarrying, Ludchurch is a small rural village situated just a short drive away from the beautiful old market town of Narberth, which has the most incrediable variety of independent shops and pub restaurants.
Ludchurch is perfectly placed for discovering the best of coast and countryside. Explore the beautiful beaches and bays scattered along the Pembrokeshire Coast, with their golden sands and wonderful waves along with some of the most interesting walking routes imaginable.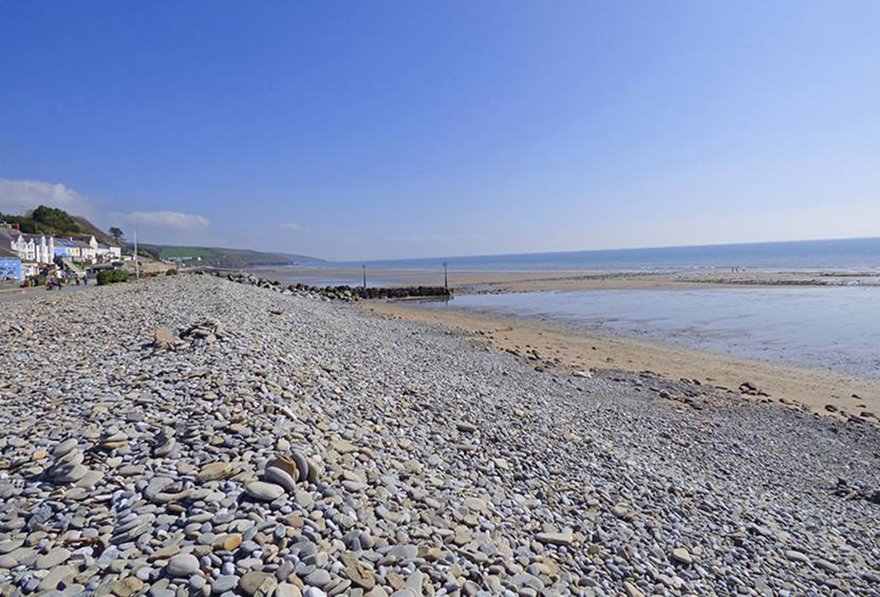 Amroth
Ludchurch is a wonderful area to explore on foot, choose from any of the numerous walks available through the forest, on the coast, and along the riverside. It is also a great base for discovering Pembrokeshire's best activities, including golf, cycling, horse riding and fishing, along with excellent attractions such as Folly Farm, Oakwood Theme Park, Blue Lagoon Waterpark. The towns of Tenby, Saundersfoot and Amroth are each within a ten minute drive away from Ludchurch and are all well worth a visit. Whichever direction you chose to explore, you'll be pleasantly surprised by the sudden far reaching views over the coast.
The tranquil hamlet of Wiseman's Bridge is just a 5 min drive away (or reached on foot via a beautifully picturesque walk, which takes about 40 minutes). For some local food, visit Wiseman's Bridge Inn. Excellent food is served all year around. Whatever the weather, you will have a table with a beautiful view of the beach. After a full day of exploring the many great gems that Pembrokeshire has to offer you can look forward to heading back and relaxing in your cosy holiday cottage, hidden away in peaceful surroundings.