Couples Cottage Holidays in Pembrokeshire
Whether you're looking for a romantic getaway, an adventurous escape or a relaxing retreat, plan your next couples holiday in Pembrokeshire.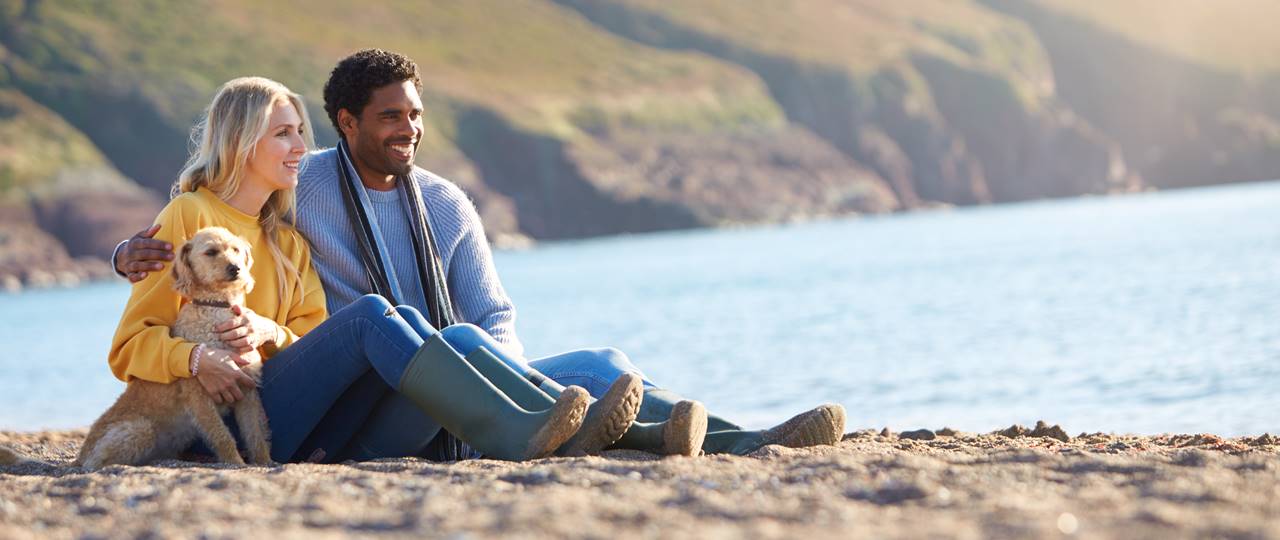 Pembrokeshire makes a perfect choice for a couples cottage holiday with a wealth of sandy beaches to visit, an expanse of spectacular Coastal Path to walk and an abundance of quirky towns, villages and harbours to explore. Not only that, this little area of Wales is a treasure trove for wildlife with a number of neighbouring islands and nature reserves; it has a whole host of activities on offer such as watersports, horse riding and even flights; plus there are community-wide events throughout the entire year including festivals for food, music, literature and arts. The hardest part of your holiday will be choosing only a few to incorporate into your break!
Of course, that needn't mean you need to schedule in any of the above. After all, a holiday for two can be as little or as much fuss as you want - you can even book last minute seeing as you don't need to check availability for a whole group of people. If you want, you can simply spend a few days together in a cosy cottage somewhere along the Pembrokeshire coast with no distractions and no pressure to do anything but relax. Take advantage of a cosy lounge complete with a woodburner or open fire, and curl up together on the sofa with a box of chocolates and a glass of wine.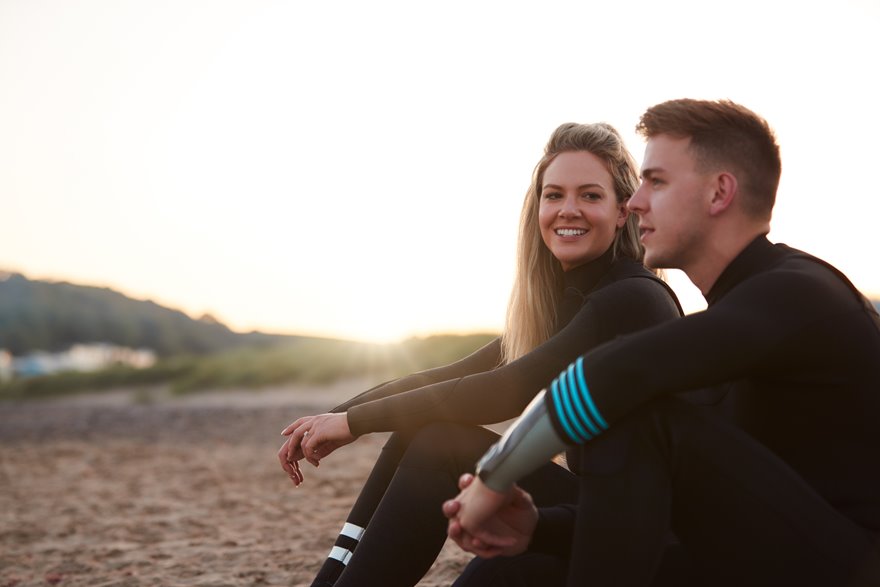 Romantic Couples Holidays
Escape to the coast with your beau where you can wake up to the sound of ebbing waves, the view of a beautiful shore and that unforgettable sense of peace you simply can't recreate in the city. With around 500 holiday cottages in Pembrokeshire, you can choose from sea view cottages, cottages located near the beach or even cottages with hot tubs for a truly luxurious getaway. Wherever you stay, you can spend your days walking hand-in-hand along the sand and taking in some of Pembrokeshire's most beautiful views, before spending your evenings curled up on the sofa with your partner. 
If you're planning the ultimate romantic break, you need to think beyond the cottage and fear not - our dedicated in-house Concierge team can give you a hand with this if you need one. Give the gift of fresh flowers with a bouquet of red roses or enjoy a delicious dinner for two with an exclusive vineyard experience. Plan a bespoke picnic experience in your cottage garden for one of those warmer days, or gaze into the night's skies with a private stargazing experience. You can even book an unforgettable flight for two across Pembrokeshire.
A few days away with your darling will leave you feeling refreshed, appreciated and loved – what more could you want? And don't forget, you needn't wait for Valentines Day or even Welsh Valentines Day (celebrated annually on 25th January). A romantic couples holiday is always a good idea, no matter the season.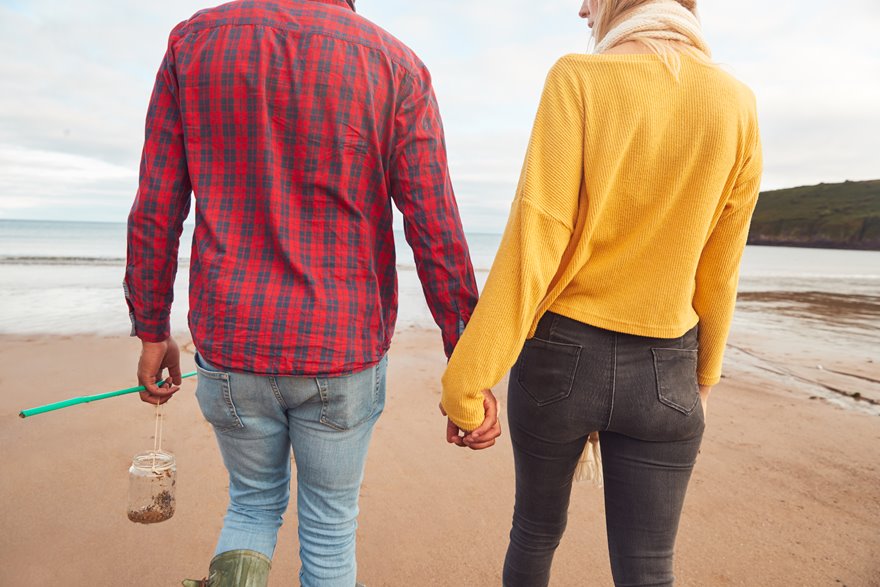 Dog Friendly Couples Holidays
We're an office bursting with dog lovers here, so we understand that sometimes you might want to bring along your furry pal on your couples holiday and that's okay. We make it our mission to offer quality dog friendly accommodation so you can bring your pooch along on your holiday too. 
With a staggering 186 miles of Pembrokeshire Coast Path, it's safe to say that there are plenty of places to take your dog for a walk, and that's without mentioning all of the dog friendly beaches and in-land walks which you might want to explore. And just because you bring a dog with you doesn't mean you have to tone down the romance if you don't want to, you can still enjoy a cosy night out enjoying a meal at one of Pembrokeshire's dog friendly places to eat. For great food and a fantastic welcoming atmosphere, try The Plantagenet in Tenby.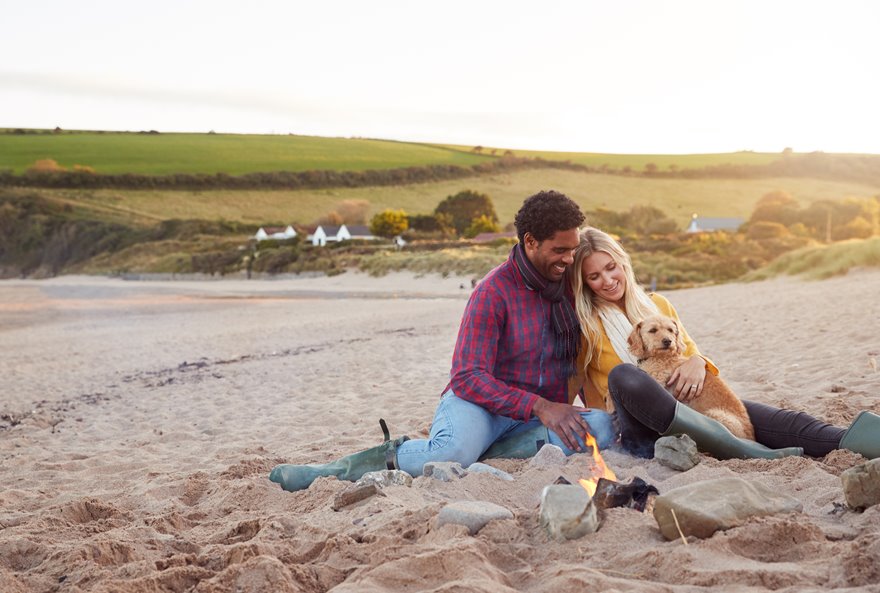 Beach Holidays 
Pembrokeshire is famous for its beaches and wherever you stay, you're always just a short drive from your nearest beach. Beach holidays can be as romantic or unromantic as you like too. For romance, plan an alfresco breakfast picnic at Barafundle Beach watching the sunrise - you will likely have the entire beach to yourself at that time of the morning as this beach is only accessible via the Coastal Path, so don't forget to bring along a torch to help light your way! Pack up your afternoon tea into a basket and venture down to Tenby's South Beach where you can relax until your heart is content. 
Real adventurers though will no doubt want to take advantage of some of the incredible array of beach activities on offer, many of which are available all year round. The western coast of Pembrokeshire is particularly popular for watersports such as surfing, kayaking, paddleboarding and kitesurfing. Many of the beaches along this stretch have shops within the villages which back them offering equipment hire; Broad Haven, Nolton, and Newgale. You can even book lessons at some of them, or contact our Concierge team to book each of these activities directly through us (they run at a range of locations).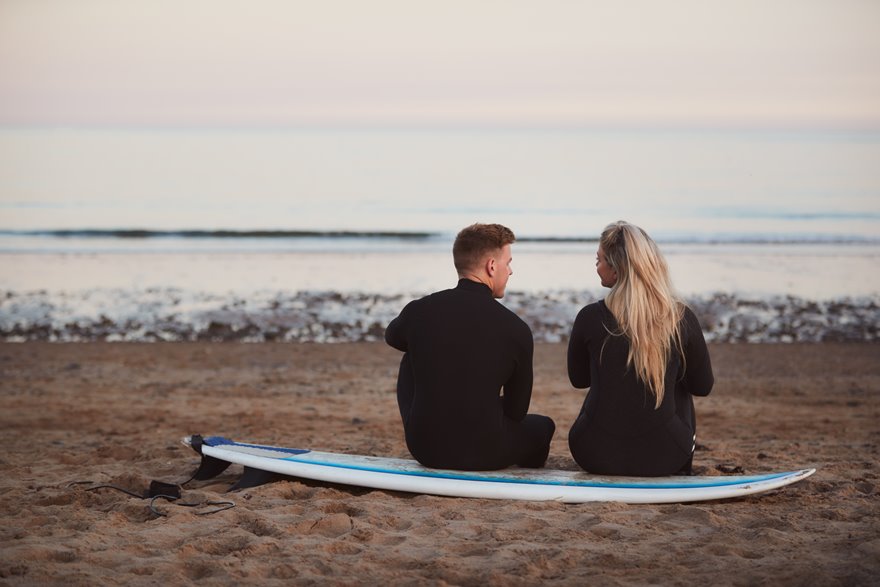 Last Minute Holidays
One huge benefit to planning a holiday for two is that you don't need to struggle getting a suitable date for a whole group of people. As long as you and your loved one have the same weekend free, you're good to go. Throw some things in a suitcase, jump in the car and head down for a last minute break along the coast.
Be a little more spontaneous this year and plan a holiday on a whim! With so many free attractions and public outside spaces to explore, you really don't need to spend months planning a holiday itinerary if you don't want to. Whilst planning does mean you can tie your holidays into local events or celebrations, a spur of the moment holiday might be just what you need.