A Spotlight on Tenby
There are plenty of reasons why Tenby is a world-famous seaside resort, here are just a few.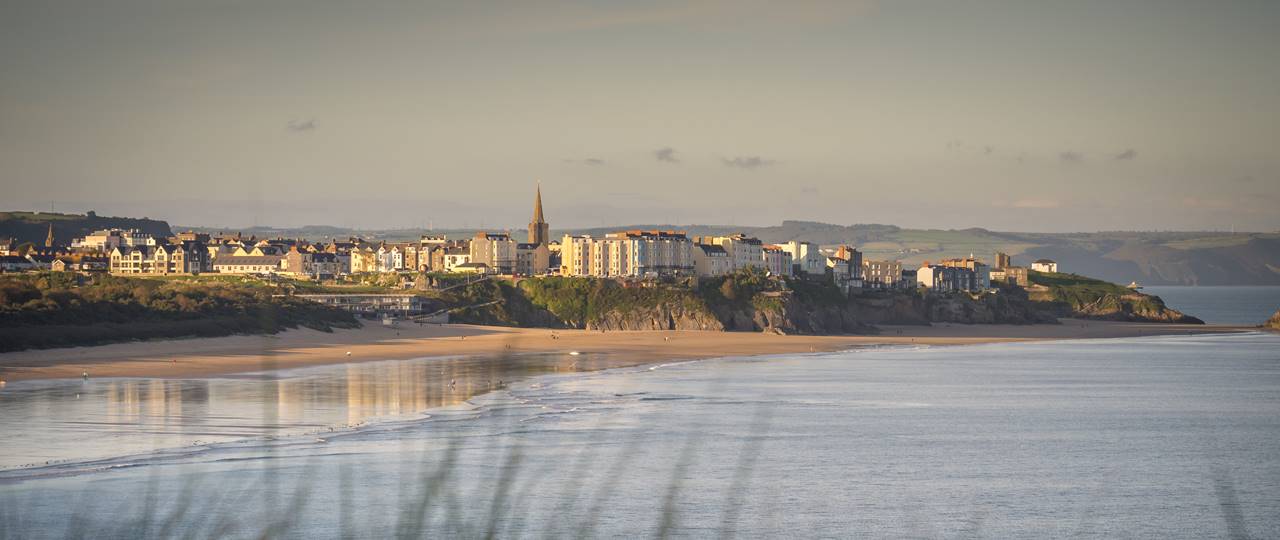 No visit to Pembrokeshire is complete without a day out in Tenby, one of Pembrokeshire's most popular holiday destinations. With four beaches and a bustling centre full of pubs, cafes, restaurants and shops; there is plenty to get involved with.
Of course, that's not all. Tenby is also the home of sporting events Ironman Wales (September) and the Long Course Weekend (July), and there's a beautiful island called Caldey just off the coast you can visit.
What to Do
The beaches in Tenby are understandably, one of the main attractions of the town. If you're somewhat of a sportsperson, you may already be familiar with North Beach as it's the location of the sea swims for Ironman and Long Course Weekend. Next along the coast is Harbour Beach offering an idyllic scene full of local boats during the summer followed by Castle Beach, where you can hire watersports equipment – both are favourites amongst those with young children. South Beach is the more spacious, less sheltered of Tenby's beaches making a perfect choice if you want to play a few beach games or spread out sunbathing.
Tenby's streets are sprinkled with independent shops, retail stores and one-of-a-kind galleries. Pop into Tenby Bookshop for your next beach read or call into The Nook and purchase a new piece of art or gift for someone special.
Take a boat trip to Caldey Island from the harbour (where you can also book fishing trips and more), and spend the day exploring a fascinating island inhabited by monks. Wander around the village where you can eat and shop, amble up to the lighthouse and stroll along the beautiful sandy beach. Breathe in the fresh air on this peaceful island enjoying views across the Pembrokeshire coast. Trips are available between spring and autumn, you can even take along your dog.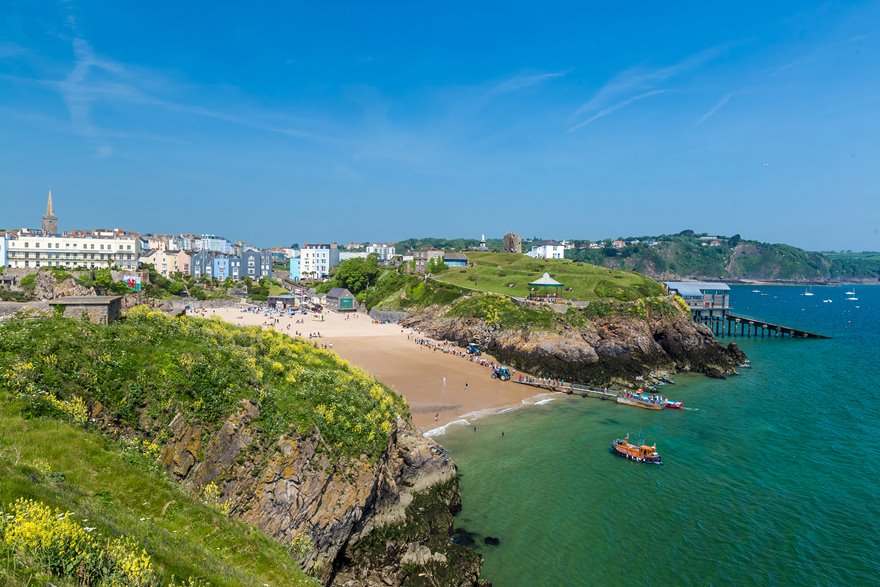 Boats getting ready to ferry passengers to Caldey Island
Nearby to Tenby, you'll find family-friendly attractions such as Folly Farm Adventure Park and Zoo and Heatherton Country Sports Park, as well as historic sites such as Carew Castle, St Govan's Chapel and more.
Where to Eat
For food with a view: South Beach Bar & Grill
Overlooking Tenby's beautiful sandy South Beach, this is a great place to stop for refreshments after a day building sand castles on the beach. Set yourself up for a day exploring with brunch or call in for a glass of wine on a nice evening.
For a seaside classic: Feccis Fish & Chip Shop
Call in for a bag of chips before heading to the beach so you can tuck in whilst losing yourself in the hypnotic rhythm of the waves. They even cater for gluten free with separate fryers and even gluten-free vinegar!
For delicious meals made with local produce: The Plantagenet House
This quirky restaurant is made up of three rooms and is hidden down Sergeants Lane, but it is firmly on the bucket list of places to eat in Pembrokeshire. Imagine a menu featuring dishes such as Welsh lamb, locally caught seafood and fresh vegetarian dishes. If you're looking for somewhere dog-friendly to eat, ask for a table in The Quay Room.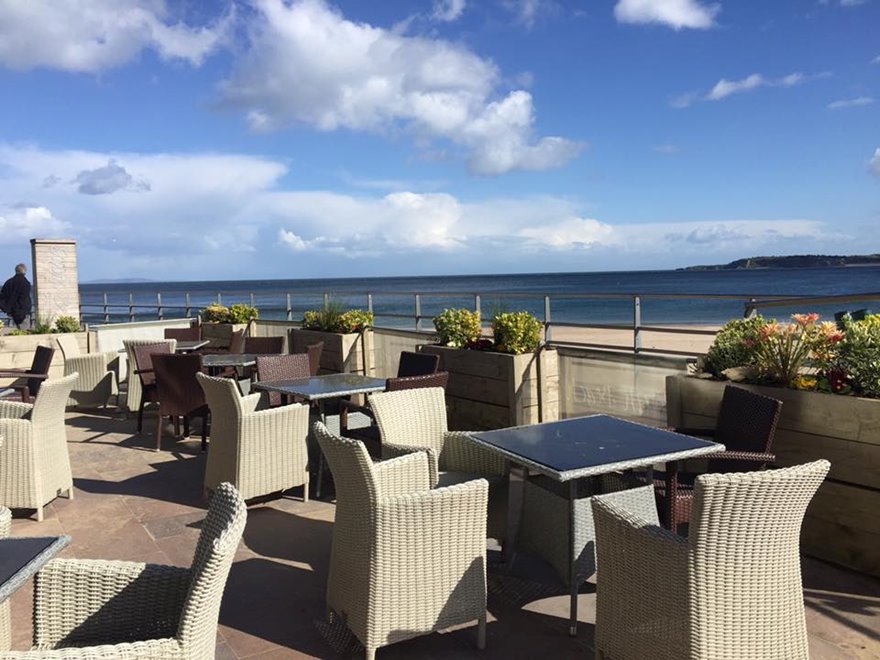 South Beach Bar & Grill - Tenby
What to Drink
But there's much more to Tenby than great food, make sure to sample one (or all!) of the locally made drinks too. There's a pretty impressive selection to try for such a small seaside town.
With two fantastic microbreweries, you're sure to find a number of locally brewed beers on draught throughout the pubs and restaurants. Harbwr Brewery is tucked away down a side street off Tudor Square whilst Tenby Brewing Co. are located down at The Salterns. Both companies brew a range of ales available throughout Pembrokeshire – you can even find bottled gift packs in shops such as The Cranny on the High Street.
For spirits, try the Original Tenby Dry Gin or the Tenby Dry Gin Rosemary & Citrus. Both are distilled by Pembrokeshire Gin Co. and are also available in bottles in case you want to take one home as a memento. Or there's Barti Ddi Rum, a rum made locally with hand-foraged Pembrokeshire seaweed by the same guys at Café Mor.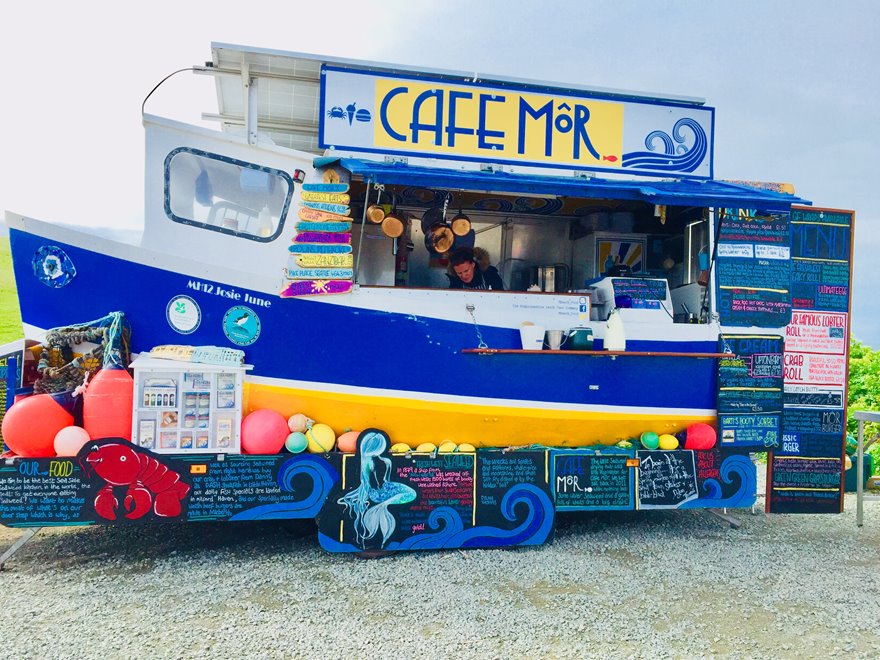 Tenby Events
Early summer sees the arrival of a Street Food Festival at South Beach, think delicious food paired with refreshing drinks and fun music to keep you entertained. Make sure to wear some sun cream though
As mentioned above, Tenby is well-known in the world of sport. Ironman sees thousands of triathletes complete a staggering race in just one day each September, whilst the Long Course Weekend welcomes runners, cyclists and swimmers of all abilities to take part each July. Differing from other triathlons, the Long Course Weekend allows you to enter the whole race of individual portions. The incredible course leads you along routes across South Pembrokeshire offering incredible views along the way.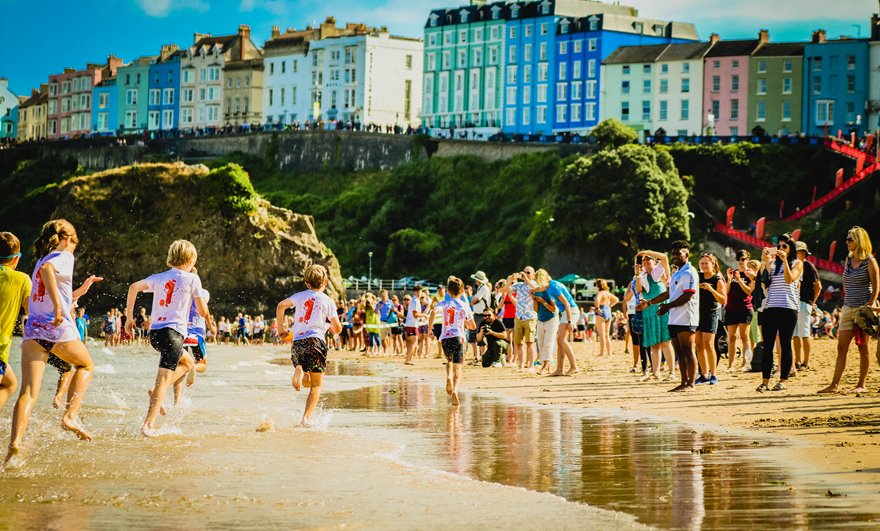 The Long Course Kinder event kicking of Long Course Weekend on Friday evening
Autumn in Tenby is ideal if you're more interested in culture than sport. Pay a visit in September for the annual Arts Festival where you can get involved with workshops, music concerts, drama performances and more. Head to Tenby in November for the Tenby Blues Festival where you can take in live music performances at a number of venues across town.
Venture to Tenby at Christmas and you're sure to experience magical festivities. If you're brave enough, don your swimsuit and take a dip in the sea for Tenby's Boxing Day Swim on North Beach or celebrate New Year's Eve on Tudor Square with a countdown to midnight.