September Cottage Holidays in Wales
Athletes, foodies and adventurers adore September holidays in Pembrokeshire
September is a wonderful time for a cottage holiday in Wales. The weather is still warm enough to leave the house without a coat and the coastline is somewhat more peaceful than in the summer months as many have returned to work and school after the summer holidays.
The countryside begins to change colour from green to brilliant reds, oranges and yellows, contrasting beautifully against the vibrant blue skies. The hedgerows bloom with blackberries, conkers start appearing on the trees and you'll see glimpses of heather and purple loosestrife on the ground.
And just because the summer holidays are over, don't be fooled into thinking that there's less going on in Wales in September than there was in the previous few months. Pembrokeshire is still a hive of activity this month – you would be silly to miss it!
Escape to the Pembrokeshire Coast in September in one of our hand-picked holiday cottages. Discover September Cottage Holidays in Wales from Coastal Cottages.
Pembrokeshire Wildlife in September
September is the start of seal pupping season in Pembrokeshire. Pay a visit to any of the secluded coves along the coastline and you're likely to find fluffy white seal pups lining the shore, with their mother's circling the waters in search of food.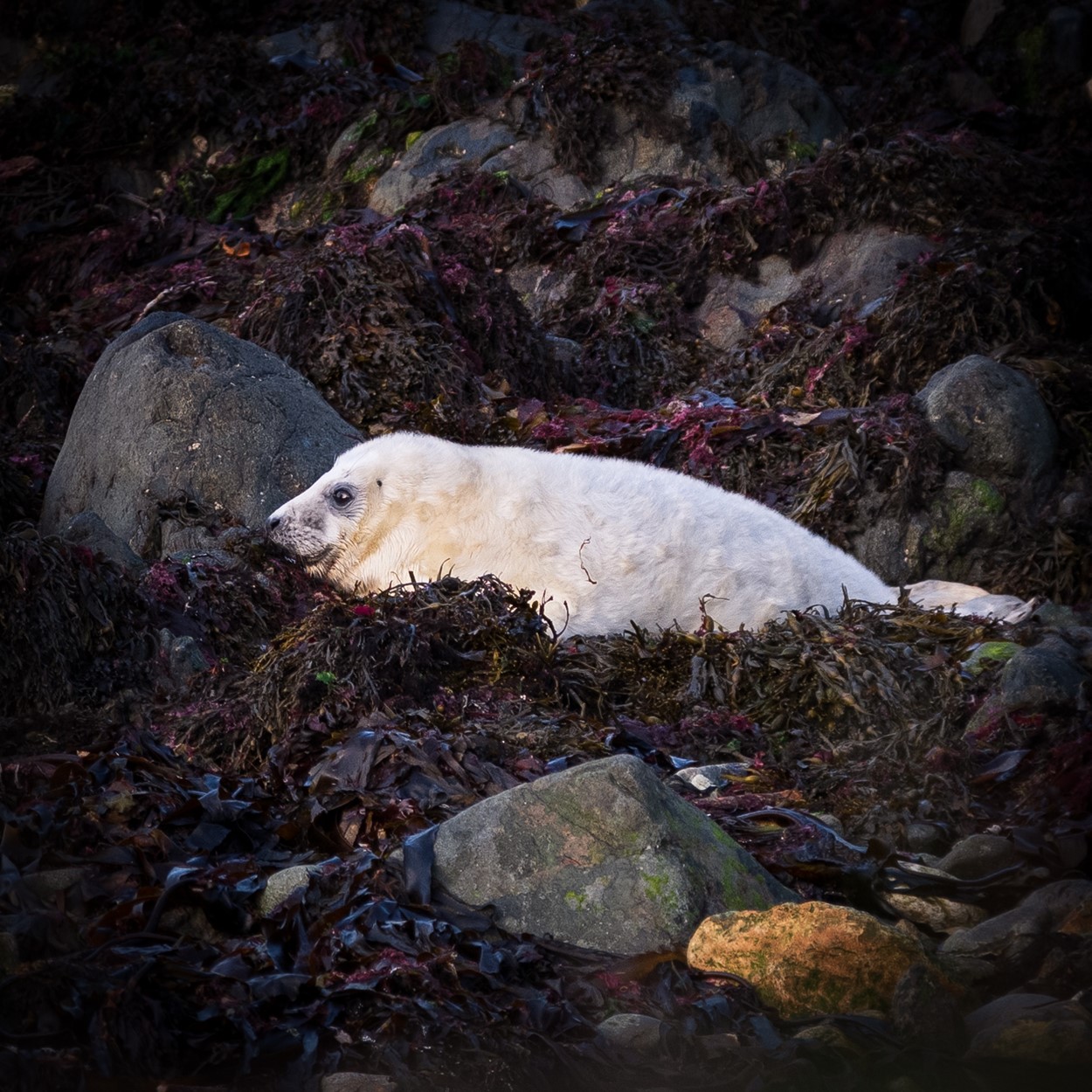 It's important to keep your distance from pups
Atlantic Grey Seals are often spotted, particularly along the west coast of Pembrokeshire and the offshore islands. Take a boat trip out to Ramsey Island, either landing on the island or taking a wildlife cruise around the island, and you're sure to spot a wealth of pups. Alternatively, walk the Pembrokeshire Coast Path and you'll find many of the smaller inlets housing new seals.
It's really important during this time to remember to keep your distance and not disturb the seals or their pups. The coast is their natural habitat so it's best to leave them to it and admire from afar. You can still get some pretty good pictures while remaining respectful of the pupping zone.  
It's pretty impossible to think about Pembrokeshire in September without mentioning Ironman Wales. For just one weekend each year, the seaside resort of Tenby is overtaken by athletes and their posse of supporters.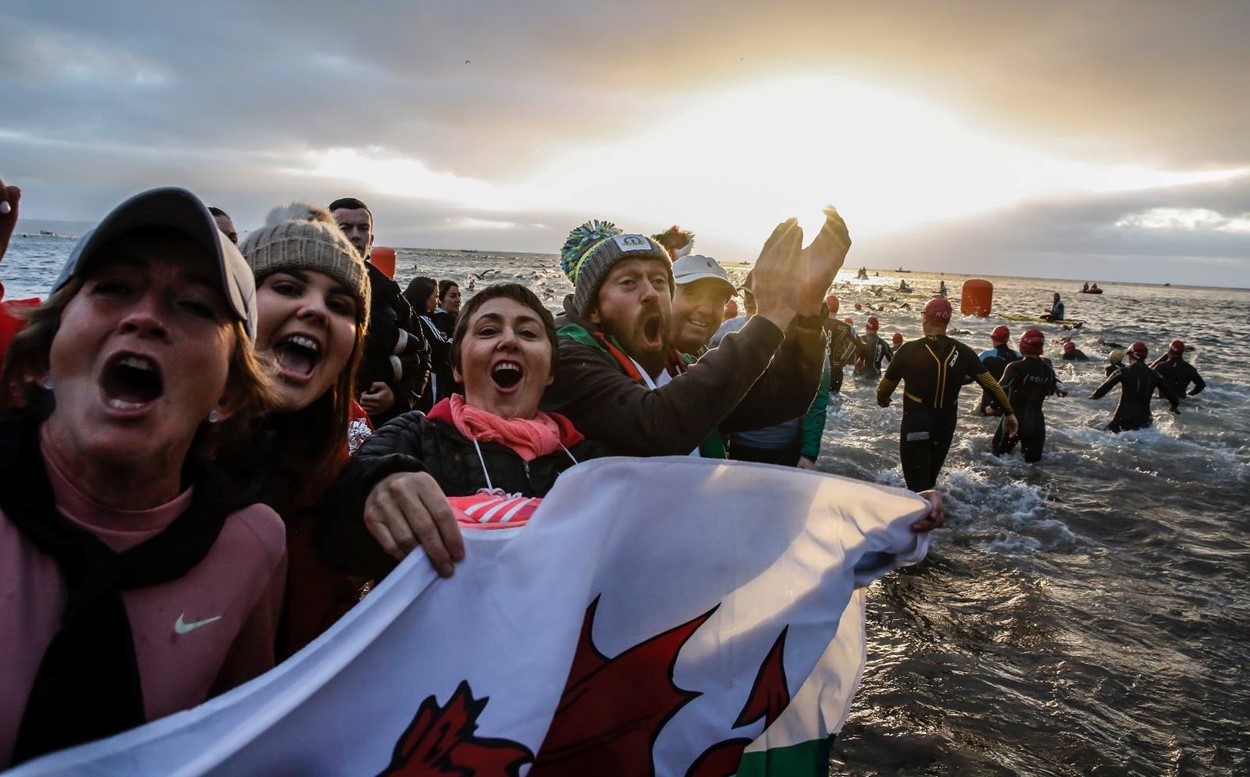 Nearly two and a half thousand athletes descend on the cobbled town during this event, each bringing along with them friends and family to cheer them on through this mammoth task. The athletes undertake a 2.4-mile swim, a 112-mile cycle followed by a 26.2-mile marathon – all within just one day! Whilst the adult race takes part on a Sunday, Ironman also holds a Kids version on the Saturday creating a whole weekend full of sporting fun.
It really is no wonder that this is one of Ironman's most popular races, as Tenby is the ultimate family-friendly destination. With four soft sandy beaches, a plethora of pubs and restaurants and several adventure parks nearby including Heatherton, Folly Farm and Manor House Wildlife Park – we recommend staying for a full week if you can to really take advantage of all that is on offer!
Whilst we're on the subject of sports, the Saundersfoot Triathlon is a must-mention. A more accessible event for those who aren't quite Ironman-ready or who simply fancy a more leisurely Saturday of sports, this triathlon in Saundersfoot is a great choice.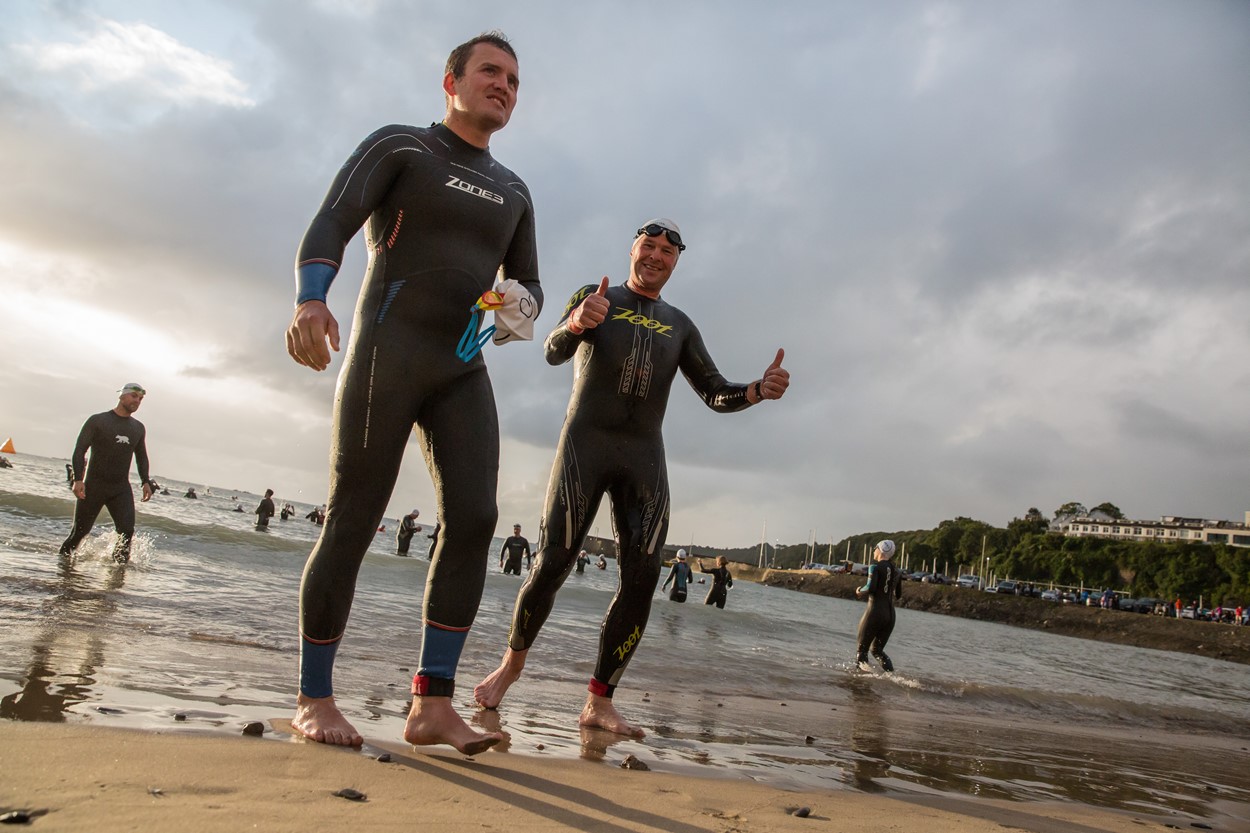 Taking place the very day before Ironman in the next coastal village over, many of the supporters tagging along with those competing the next day choose to take part in this event. The event is made up of a 750m swim at Saundersfoot Beach, a 20km cycle along the outskirts of the village and a 5km run through the scenic old coal tunnels towards Wisemans Bridge.
Each September through CADW's Open Doors scheme, you can gain free access to a number of heritage sites across Wales. Many of these sites are usually not open to the public or you have to pay a fee to get in.
CADW is a department within the Welsh government dedicated to conserving and maintaining many heritage sites across Wales. In Pembrokeshire, they manage Haverfordwest Priory, St Non's Chapel, Pentre Ifan, St Dogmaels Abbey and Llawhaden Castle to name a few.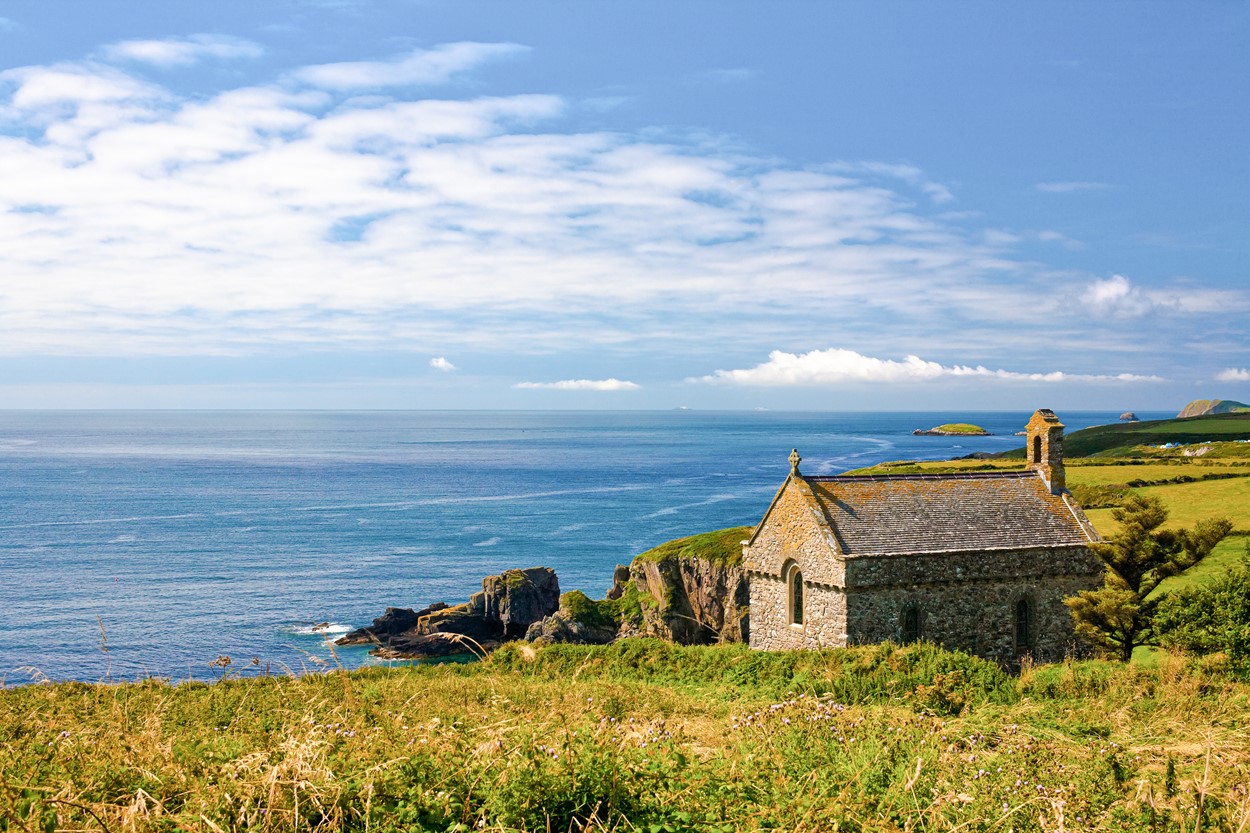 Dates and locations are not announced until August each year, but previous locations have included the likes of St Davids Bishops Palace and Laugharne Castle.
Ah a particular favourite amongst foodies far and wide, the Narberth Food Festival is a staple in the Pembrokeshire events calendar year after year. This celebration of all things food takes place annually in Narberth across a weekend in late September and has now been running for 20+ years.
Taking place in one of the most idyllic villages in Pembrokeshire, the Narberth Food Festival will have you salivating the second you step in the festival site. Delicious scents drift through the air from the street food vendors area where you can purchase all sorts of delicious meals before heading into the marquee where you will find stallholders offering local and Welsh produce. Discover new homemade chutneys, handcrafted beers, freshly made brownies and more.
But the delights do not stop there! Take in a cookery workshop, stop by for a chef demonstration or masterclass or take part in the family-friendly activities running all weekend. You can also participate in the raffle, a competition or listen to live music with some entertainment.
For an entire week in mid-to-late September, Tenby becomes a cultural hotspot as it hosts its annual Arts Festival. Pubs, restaurants and churches across the town become make-shift venues hosting events throughout the Festival.
Talks, workshops and concerts take place all over the town celebrating art, drama and more. Immerse yourself in music of all types including classical and jazz, take in a piano recital or settle down for a performance from the popular Tenby Male Voice Choir.
A detailed brochure for the Tenby Arts Festival launches in July/August of each year announcing the full line up for the event. Find information here on how to purchase tickets in advance or see their website. You can also enter the raffle and we recommend strolling the streets browsing all of the shop windows competing for the title of first place in the window dressing competition.