Child-Friendly in St David's
The best family friendly days out in St. Davids, Pembrokeshire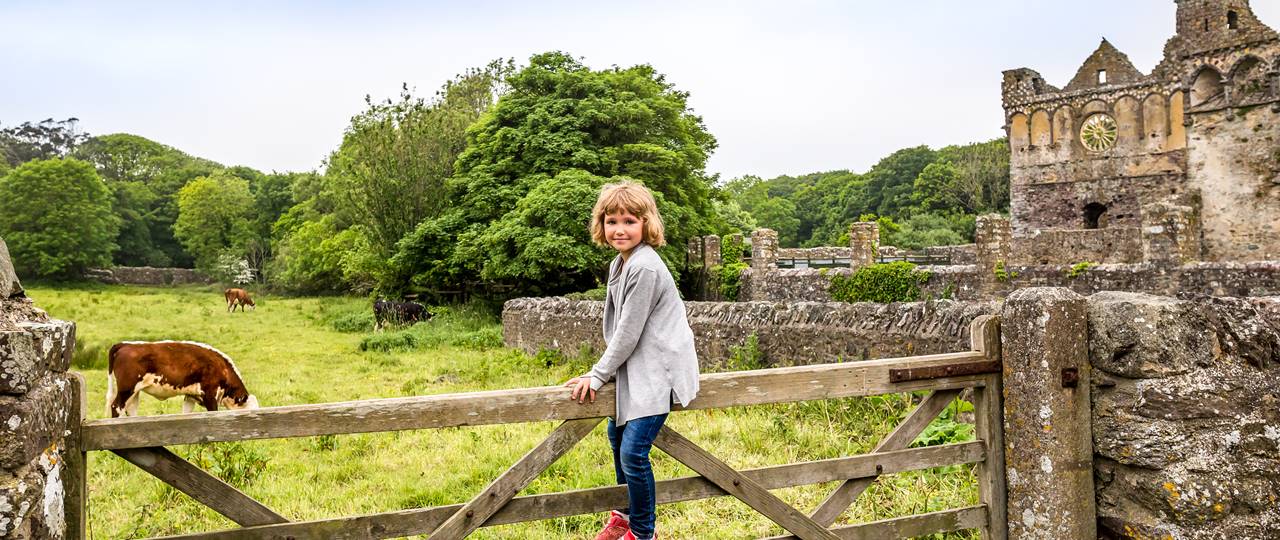 If you're wondering what the city of St David's has on offer for you and you're little ones, we have put together a list of all the family-friendly activities to do in and around the area. Our list has something for everyone; the explorers, the adrenaline junkies, the history buffs, the nature lovers and the beach bunnies!
St David's Cathedral
First on our list is St David's Cathedral, making the idyllic coastal location of St David's, the smallest city in Britain! Come rain or shine this beautiful building is a great place to visit with the kids. If the sun is shining, what better way to spend an afternoon, than exploring the grounds of the Cathedral and the ruins of Bishop's Palace (which is a perfect spot for a game of hide and seek!). There are also benches dotted around - a great location for a spot of lunch, just be sure to pack up your picnic basket with some delicious snacks and head to this phenomenal building, rich in history and a great spot to let the kids imaginations run wild.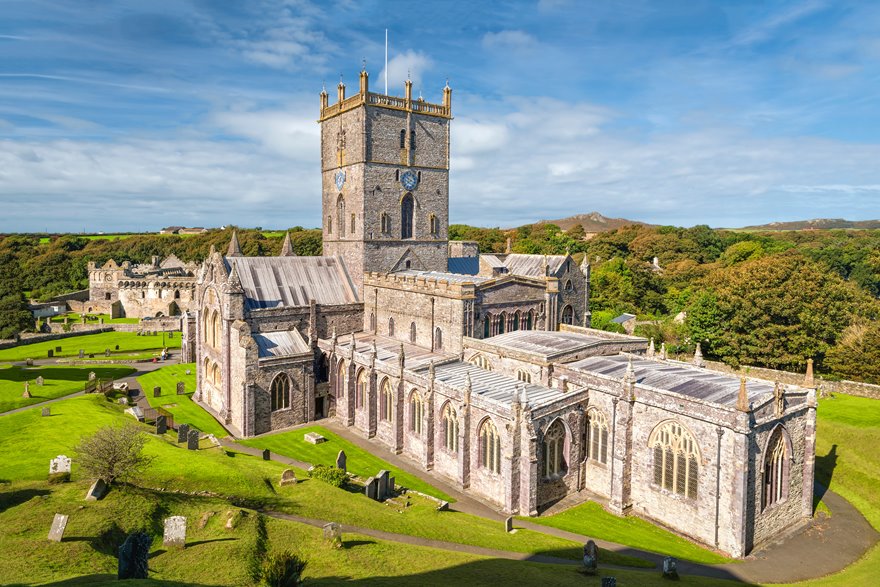 With such a fascinating history and and busy calendar of events and activities St. Davids Cathedral is a must visit
If you are planning a visit to the Cathedral within the summer months, there are lots of fun activities that you can take part in as a family! These usually happen within the school holidays and are subject to change each holiday. This is so if you are a frequent visitor to the area, there'll always be something new and exciting to experience! For example, the kids can take part in fantastic workshops where they are able to build their own treasure boxes and stained glass windows. As well as treasure hunts and geo-cache events that are held around the Cathedral and the Cathedral Close. Pilgrim explorer bags are also available, allowing the kids to dress up as St David the monk and learn more about the Pilgrims!
If you don't have the time in your schedule to spend long here, a quick look around the inside of the Cathedral is still a fascinating experience! Be sure to pick up a children's i-spy leaflet available at the entrance - making a wander around this historic landmark an exciting game for the little ones.
For the latest updates and information on what's on at St David's Cathedral, be sure to follow their twitter accounts - @TyrPererin and @StDavidsCath. To learn more about the history of the Cathedral visit their website.
Dr Beynon's Bug Farm
Perfect for adults and families alike (even your furry friend), Dr Beynon's Bug Farm (known as 'The Bug Farm') is an award-winning visitor attraction all about invertebrates and the wonders of life in the undergrowth. Based on a 100-acre working farm and scientific research centre in the heart of the Pembrokeshire Coast National Park, The Bug Farm is a haven for flora and fauna and great for a day out with family or friends. 

For more information about this extraordinary place, click the link below to read our full article!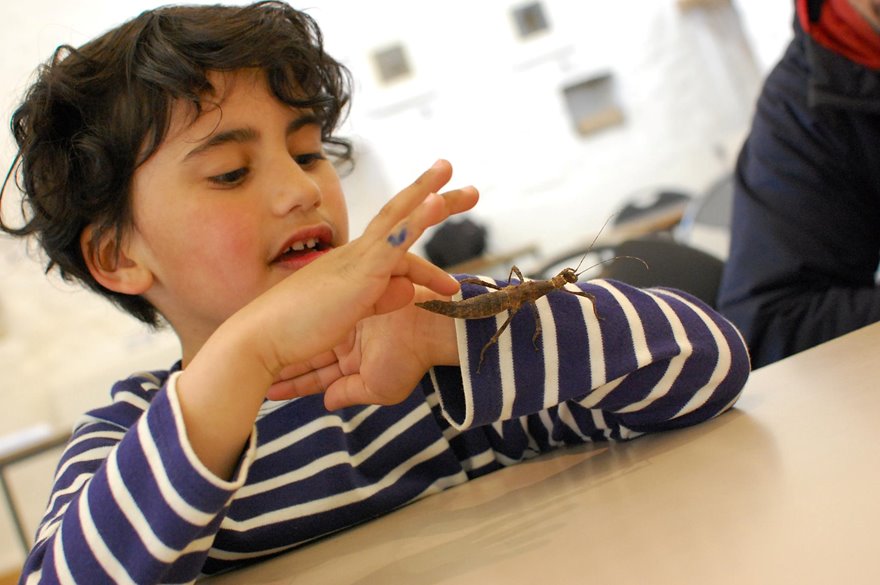 TYF Adventure
For those of you who are looking for an action-packed adventurous day, booking a session with TYF Adventure should 100% be on your agenda! They have been in business for over 30 years, making them one of the UK's most experienced adventure operators. They cater for all ages, skill sets and abilities! Located in St David's, you can either pop into their shop in the city centre to book an adventure day or if it's easier you can also book online.
They have a wide range of activities from; world-class coasteering, kayaking, surfing, rock pooling, climbing and more. Whether you're after a slow introduction into watersports or an adrenalin filled day, TYF has plenty to offer. for more information and to book visit their website.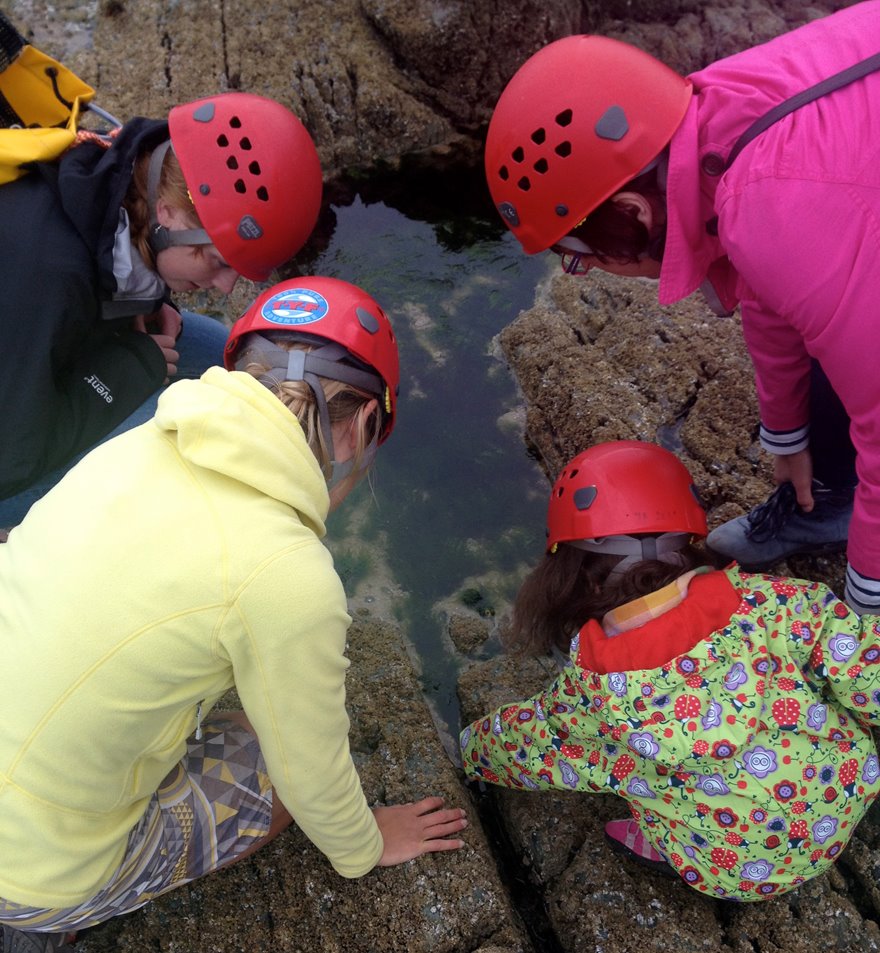 Discover why having so much coastline makes Pembrokeshire the best playground ever
Creative Cafe St David's
If the weather isn't in your favour, The Creative Cafe is a great place to bring the family to create their own masterpiece. You don't have to be an artist to enjoy this experience and it's great for all ages! The cafe has a vast range of pottery to paint (or if you're feeling super creative, you can create your own!)...
There is a £5 studio fee that allows you to use all the pottery paint, stamps, stencils, sponges and other materials you might need to create the perfect piece, this price also includes firing in the kiln! The pottery items, however, are an additional cost, depending on what you choose.
If the pottery doesn't interest you, the delicious home-baked cakes just might! The cafe itself has a varied selection of cakes, sandwiches, baguettes, teas and coffees. A great place if you're after a spot of lunch during your visit!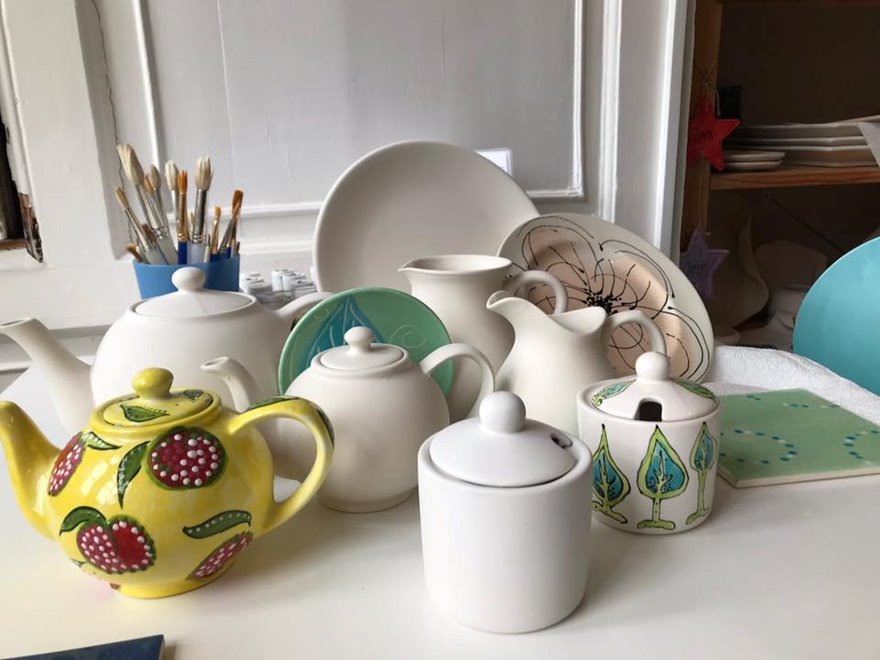 Thousand Islands Expedition
For those wanting to gain their 'sea legs', how about a trip to one (or three) of Pembrokeshire's islands, with Thousand Islands Expedition. Discover a magical wilderness, along with the fun and excitement of a true marine adventure for all the family (even your furry friend is welcome aboard).
The company offer 9 different boating experiences to choose from, there really is something for everyone. Whether it's fishing that takes your fancy, dolphin spotting or a trip to Ramsey Island to see the wildlife, Thousand Islands Expedition can help.
For more information about Pembrokeshire islands, click the link below to read our article!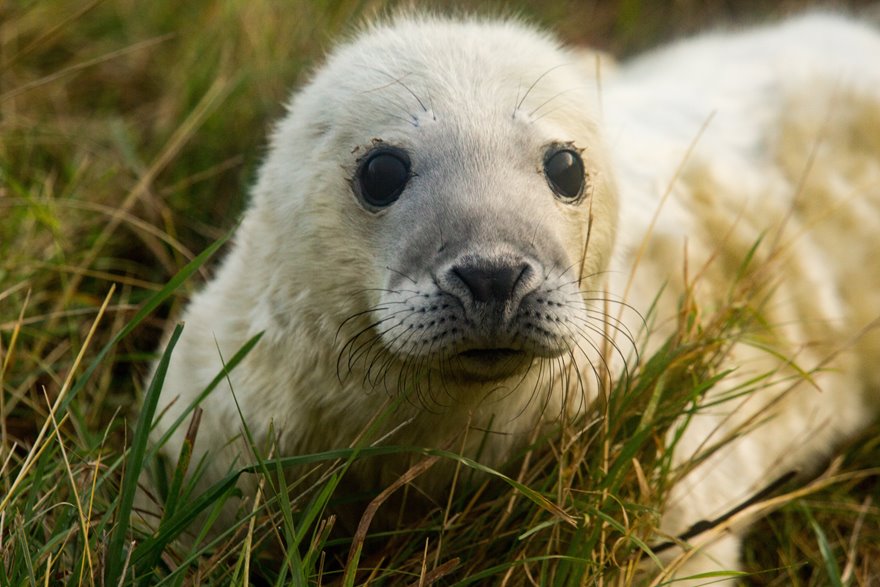 A seal pup on Ramsey Island
Whitesands Beach in St David's
If you and your family are looking for a beautiful place to dip your tops in the sea and make some epic sandcastles, Whitesands beach is the perfect place for a family day out. Awarded a blue flag in 2016 as well as a seaside award, this 1 mile stretch of golden sandy shoreline, is only two miles outside of St David's centre and a must, for those exploring the north-west area of Pembrokeshire!
Whitesands is overlooked by the imposing hill of Carn Llidi, which has a fantastic view of the beach (if you're feeling energetic and fancy a walk to the top!) As well as being known for this incredible instagramable spot! the beach is known to be one of the best surfing spots in the entire country! The surf break is at the North end of the beach, so if you're after a more relaxing experience, head to the south end.
For more information on Whitesands click here!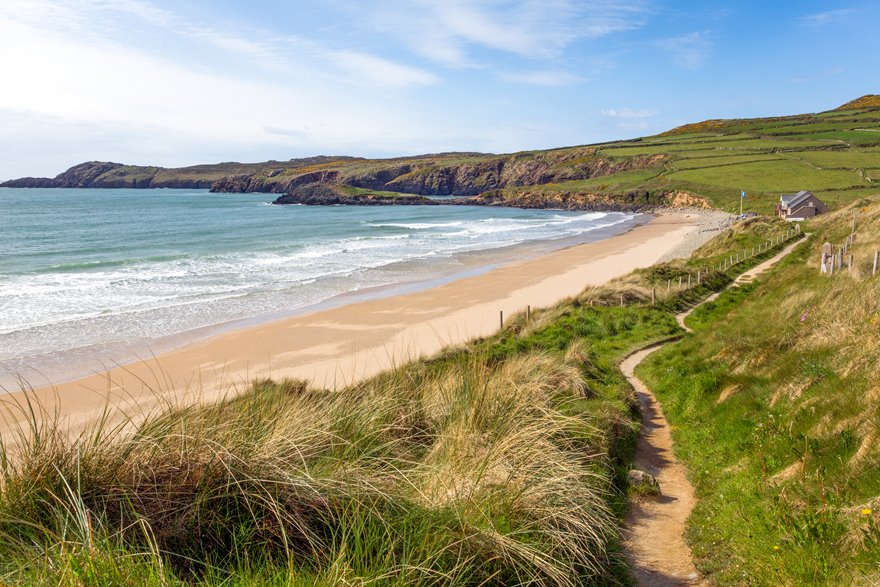 The Pembrokeshire Coast Path at Whitesands, St. Davids
Ma Simes Surf School
Truly the experts in surf lessons, Ma Simes Surf School is firmly established as one of the UK's longest running and most reputable surf schools! Pop into their surf shop in St David's centre, where you can hire and buy equipment, as well as book a session for you and your family in the surf school located on Whitesands Beach.
Ma Simes run a variety of sessions and courses to suit all and even offer tailor-made courses if needs be. As mentioned above Whitesands Beach is renowned for being one of the best surf spots in the country, so what better place to catch some waves than here, with the professionals! All instructors that work with Ma Simes Surf School are accredited, trained in first aid and lifeguard trained so you can be assured you and your family are in safe hands. So what are you waiting for?… Surf's up!