Our Top 5 Seafood Restaurants
Pembrokeshire has a huge variety of the freshest locally sourced seafood making sure restaurants always serve the finest local produce.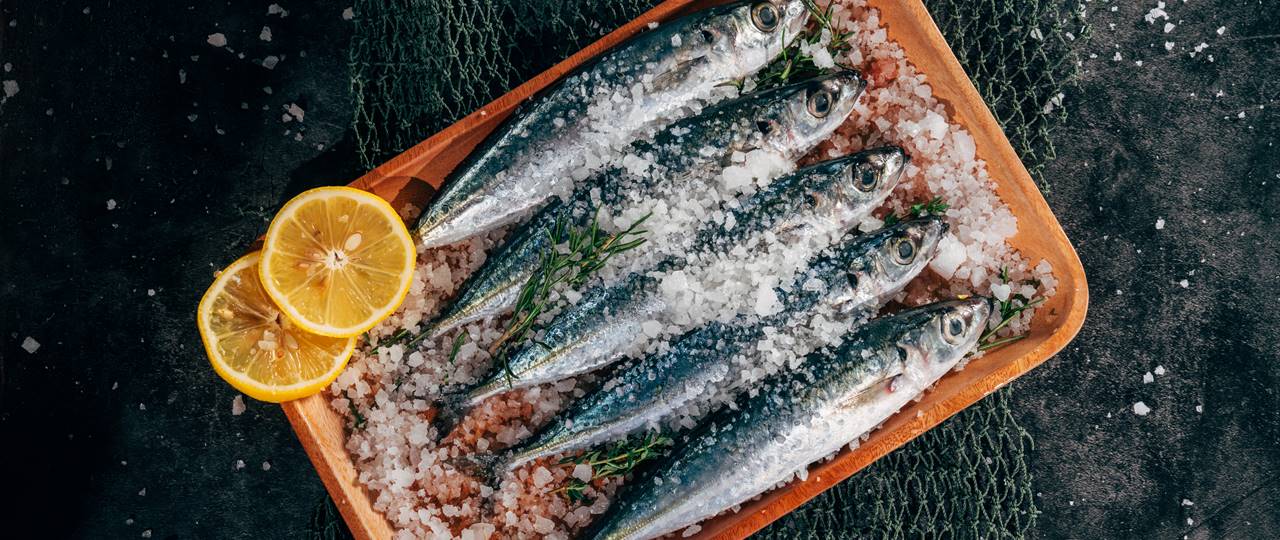 Pembrokeshire is renowned for it's locally caught seafood and fish and if you're a seafood lover you will love what Pembrokeshire has to offer. Ranging from sea bass and mackerel to lobster and crab – Pembrokeshire has a huge variety of the freshest locally sourced seafood making sure restaurants always serve the finest local produce.
The Shed Fish & Chip Bistro – Porthgain
The Shed Fish & Chip Bistro is a true gem located in an attractive cove on the coast of Porthgain overlooking the harbour – perfect after a long walk on the coastal path in St Davids or Abereiddy which are located nearby to the restaurant. You can choose to take away or dine in, there are also a number of scattered wooden benches along the coast with spectacular views where you can sit and enjoy what is known to be some of the best fish and chips in Pembrokeshire. As well as your traditional fish and chips, The Shed sets its self by apart also offering guests an la carte menu. Offering the finest lobster, hake, john dory and monk also with an extensive list of starters to choose from – it really suits any seafood lover's needs. Visitors are advised to book during peak season as it can be extremely busy during the summer.
Serves food 12-3pm & 6.30-8.55pm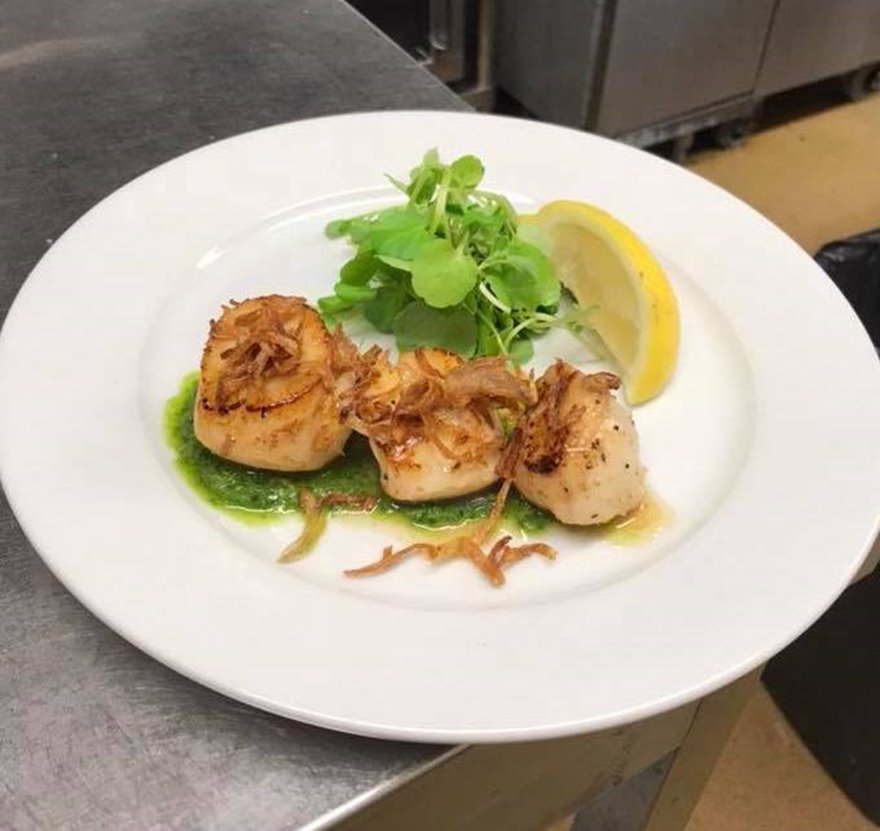 The Shed - Porthgain
The Plantagenet – Tenby
This Medieval themed quirky restaurant is located in the heart of Tenby – one of my personal favourites with a menu a little more expensive than some places, but worth every penny if you are a seafood lover like myself! The decor invites a very cosy and romantic atmosphere with a medieval flemish chimney, stone walls and a cosy wood fireplace with limited tables it gives a private and secluded feel – booking is essential. Offering seafood from prawns, scallops, calamari and oysters to lobster, hake and sea bass (which I highly recommend – best sea bass I have ever had!) The prices range from £20 – £69 for the seafood platter to share for 2 – the presentation, mouth-watering taste and experience, in my opinion, is worth the expense.
Open daily serving food from 10.45-2.30pm & 6-9.15pm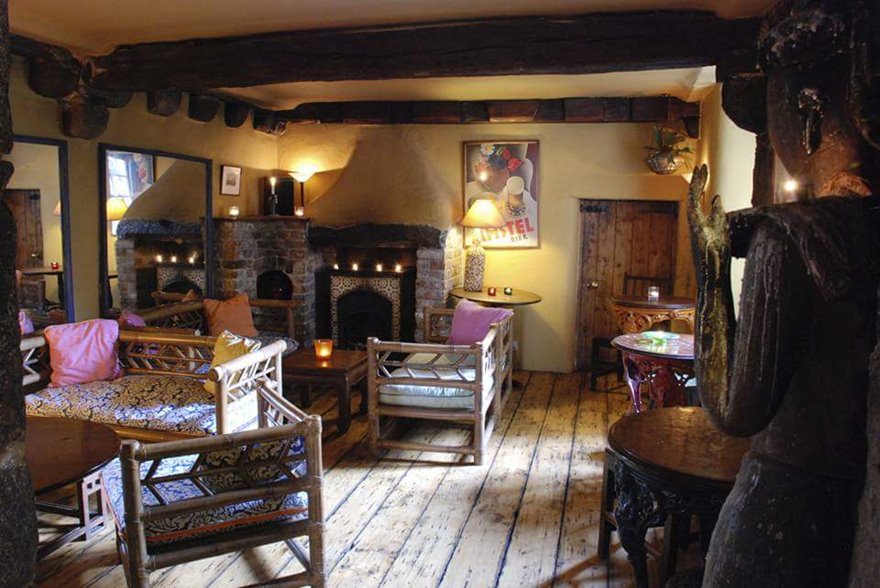 The Plantagenet - Tenby
The Griffin Inn – Dale
Set in the scenic little village of Dale, this "British pub" feel-like restaurant has become very popular with locals and tourists alike, booking being essential at peak seasons due to its popularity. The restaurant offers the finest locally caught fish and seafood with interesting twists of chorizo, wasabi and guacamole in some dishes. The casual feel of the restaurant makes it child-friendly and welcoming to all, perfect if you don't fancy sitting in a posh restaurant but still want the quality of the food. The Griffin Inn offers a superb view of Milford Havens estuary – along with a cosy fireplace, quality food and relaxing atmosphere The Griffin Inn makes for an ideal dining experience for the whole family.
The Griffin is open daily serving food from 12-2.30pm & 6-8.30pm
Gordon Bennetts – Milford Haven Marina
Gordon Bennetts located in Milford Haven Marina offers an excellent array of choices for any fish lover – from your traditional fish and chips to surf & turf, crab, prawn linguine and even fish tacos. You can choose to dine inside where you can complete your meal with beer and wine, the location offers a relaxing atmosphere with a great view of the pontoon and the boats. If you do opt for a take away you can walk along the marina and sit on one of the blue benches along the front and enjoy the lovely surroundings of the marina. Gordon Bennetts offer reasonable prices for large portions of food and excellent service.
Open daily until 12am , Thursday, Friday & Saturdays open until 3am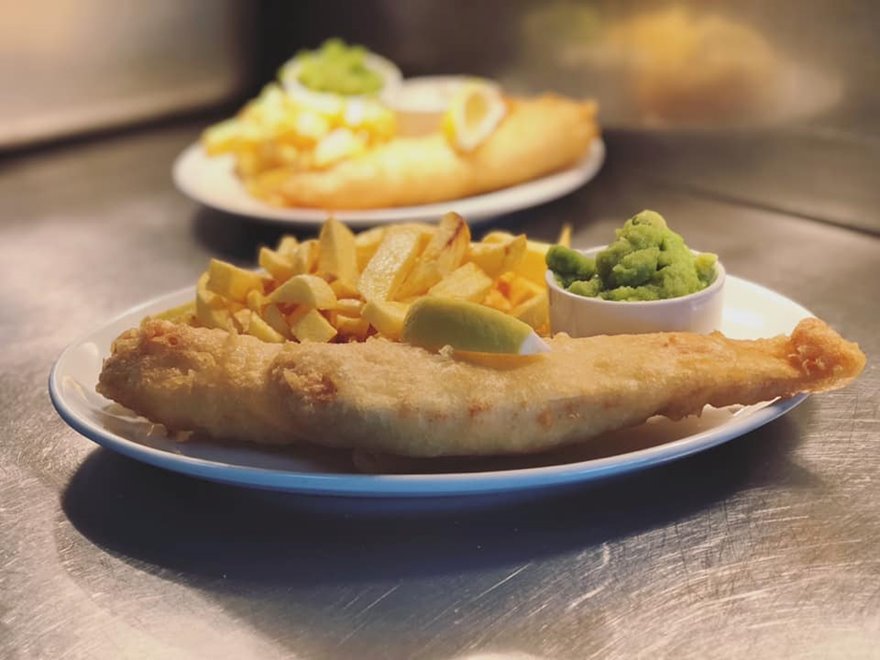 Gordon Bennetts - Milford Haven Marina
Quayside Tearooms – Lawrenny
This tearoom is set in the heart of the national park in an idyllic waterside setting. They offer simple sandwiches & freshly baked baguettes with roast lobster, wild mushroom tart, smoked mackerel pate & great local crab. Outside the tearoom, there is a large low walled terrace giving magnificent views of the waterway, where you can sit and enjoy the great natural beauty of the estuary a truly tranquil place to sit and relax. Also serving pitchers of Pimms & Sangria with outside benches, it makes an ideal location for sitting and relaxing on a warm summer's day.
Open 11am-5pm (Serving food 12pm – 3pm) Tuesday-Sunday
Pembrokeshire Fish Week
Usually, in Milford Haven, Pembrokeshire Fish Week will actually be taking place in the heart of the county this year in Lawrenny itself. The festival, running from Saturday 24th June – 2nd July, will include hands-on workshops including fly tying, fish filleting, speciality cooking classes and demonstrations all teaching the best way to cook your favourite fish. The opening weekend will continue with a fun day at Scolton Manor on Sunday 25th June before finishing the week at the popular Saundersfoot harbour festival on 2nd July. There will be an array of V.I.P fine dining, live music and many activities for the whole family with coastal restaurants serving mouth-watering menus all week. It really is a week not be missed in Pembrokeshire!