Restaurants in Pembrokeshire with a difference
Extra-special dining experiences in Pembrokeshire that you won't forget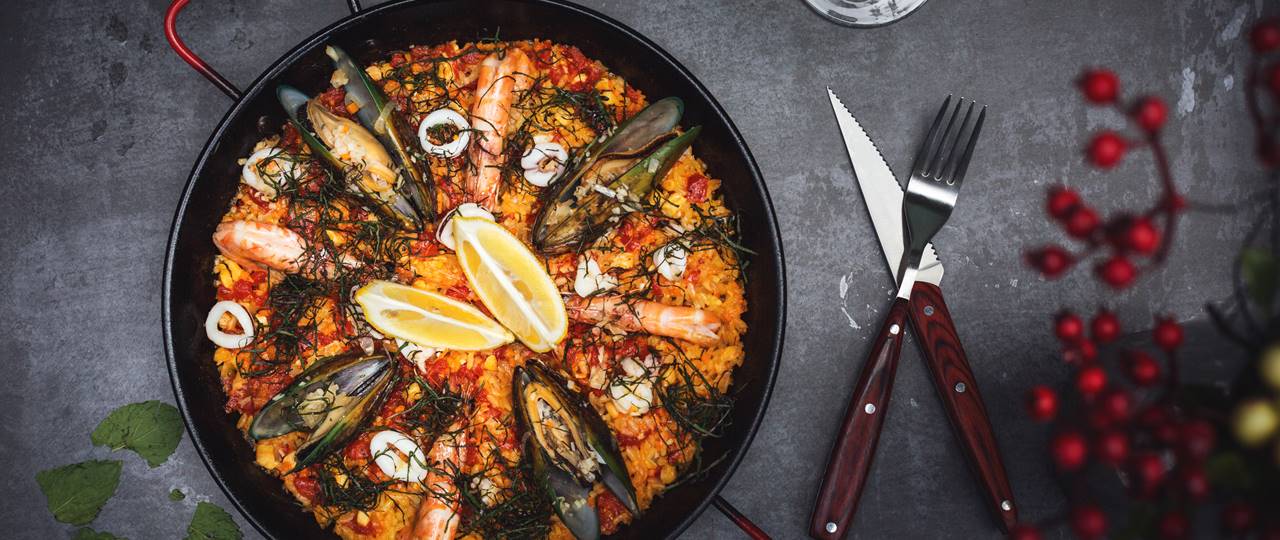 As well as award winning beaches, stunning coast path walks and historic landmarks, Pembrokeshire is also home to some of the best places to eat in the UK. Coastal Cottages is a company full of foodies, and so we often blog about the latest life-changing meal we've had that week, from the steak at The Cwtch in St Davids or the curry at The Royal Oak in Newport.
This time we're focusing on some restaurants in the area that provide that something that's a bit different, that will make you remember that one place on your holiday that made you stop in your tracks. Whether it be pizza in a tent, sharing a table with strangers or a cockroach on your plate (yep, more on that later), all of these venues have that wow factor.
The Grub Kitchen, Just Outside St David's
If you're looking for a restaurant to write home about, this is the one for you. Located at Dr Beynon's Bug Farm, The Grub Kitchen strikes a beautiful balance between sustainable eating, gorgeous food and a stunning setting. It has fast become my go-to venue for everything from a coffee and cake for two, to taking over the place for a party of 20.
The daytime atmosphere is chilled out, with a children's play area outside and families grabbing a sandwich after a bug handling session on the farm. In the evening they tone things down. Remaining relaxed, it becomes the perfect setting for a romantic meal for two. The menu is varied, and (this is my favourite part) you don't have to eat bugs! With an even split of buggy, meaty and veggie options, they cater for everyone. When my boyfriend and I visit he goes full-bug, the Bug Wellington being his favourite, while I go for a subtly buggy starter (Meal Worm Hummus is way, way tastier than you might think), and then scuttle back to my comfort zone for the main. Their steak is the best I have ever tasted, however, their flavour combinations are so on point that it's one of the few places I will be tempted by a vegetarian dish, especially the Curried Haloumi Risotto.
Insect-eating isn't just a novelty fad, nor is it anything new. In many other parts of the world, Thailand and China to name but two, insect-eating (or entomophagy) is the norm. It seems only in the West has it become a taboo. Andy, head chef and the brains behind the concept along with his partner Dr Sarah Beynon, is a firm believer that if we want to continue producing enough protein-rich food then bugs are the way forward. It takes several acres to ethically rear a herd of cows, but a much smaller space to rear a group (flock?) of cockroaches. This sustainable ethos continues beyond their bug dishes, with all of their ingredients being sourced locally and sustainably.
Opening hours vary from season to season, so always best to get in touch with them. The staff are incredibly helpful, and will often open the restaurant especially for your party if it's over 6 people!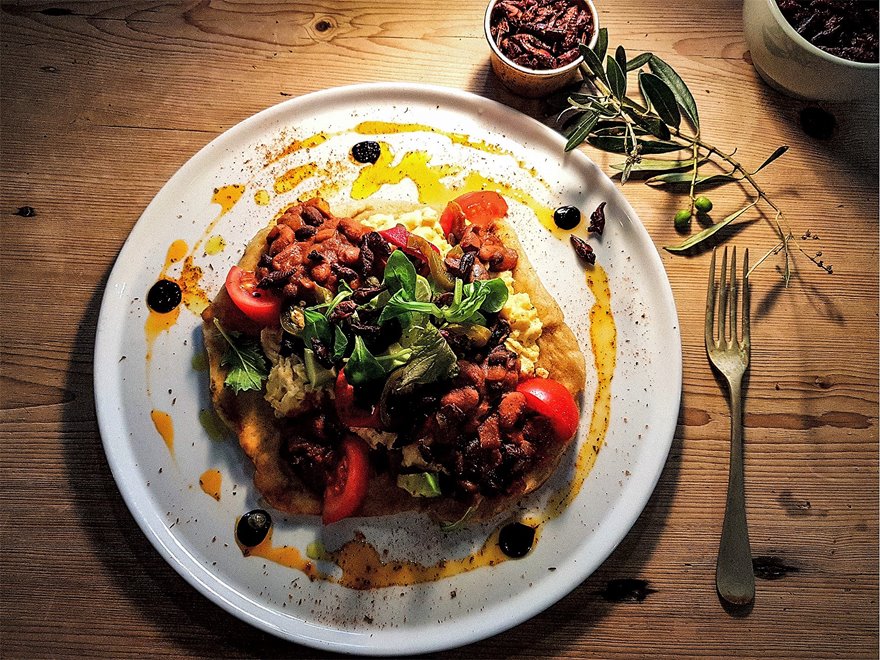 The Grub Kitchen - Near St Davids
Ultracomida, Narberth
For a relaxed, sociable lunch you can't go far wrong with Ultracomida in Narberth. Half delicatessen, half restaurant, it's familiar atmosphere comes from the friendly staff and the large square tables, which you end up sharing with other parties. While for some this may seem to go against everything us awkward Brits stand for ('What do you mean I have to talk to people I don't know?!'), it makes for a wonderful, inclusive atmosphere and means that should you be lunching alone you'll almost always strike up a conversation with someone. This little something different makes the restaurant a firm favourite throughout the county. As well as the physical set up, the food is divine, particularly the tapas menu which they have become famous for. I'm assured their Patatas Bravas are just fried potatoes with some paprika, but I refuse to accept they're not sprinkled with some kind of magic dust. They are dangerously moreish! I first heard about Ultracomida when a friend was raving about a hot chocolate so thick they could balance their spoon on the top of it and watch it sink slowly. Needless to say, I hot-footed it to Narberth as soon as I could! The restaurant itself is located on the historical Landsker Line which divides Welsh and English speaking people of Pembrokeshire, I wonder what the people on each side of the line would have said back then had they known that one day a Spanish restaurant should nestle here!
Ultracomida's restaurant is open from 10 till 5 Monday to Saturday, with last food orders taken at 4.30pm.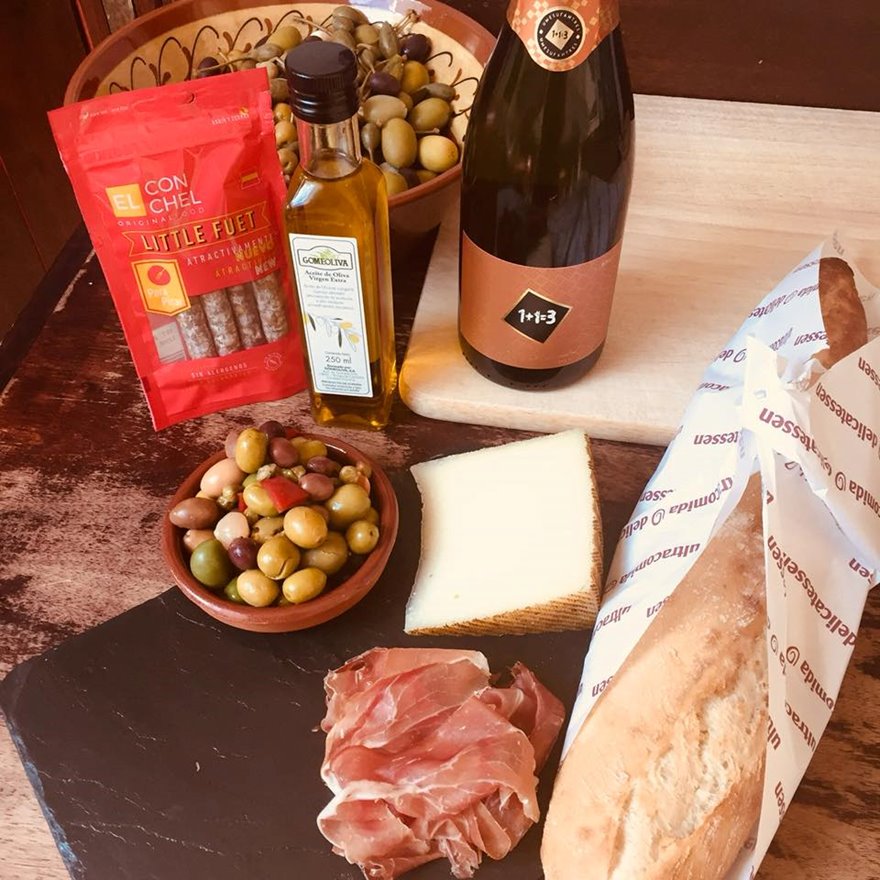 Ultracomida - Narberth
Pizza Tipi, Cardigan
Pizza Tipi is exactly what it says on the tin – A tipi where you eat pizza! A pop-up restaurant run by 4 brothers, it tends to only open during school holidays, and so is the only restaurant featured here that I haven't personally visited. Situated right on the river, it has been voted one of the best restaurants with a view by Wales Online. I had to include it because now that I've discovered it I can't get it out of my head. Serving craft beers and stone baked pizzas around open campfires overlooking the river, it sounds like heaven and Easter can't come fast enough!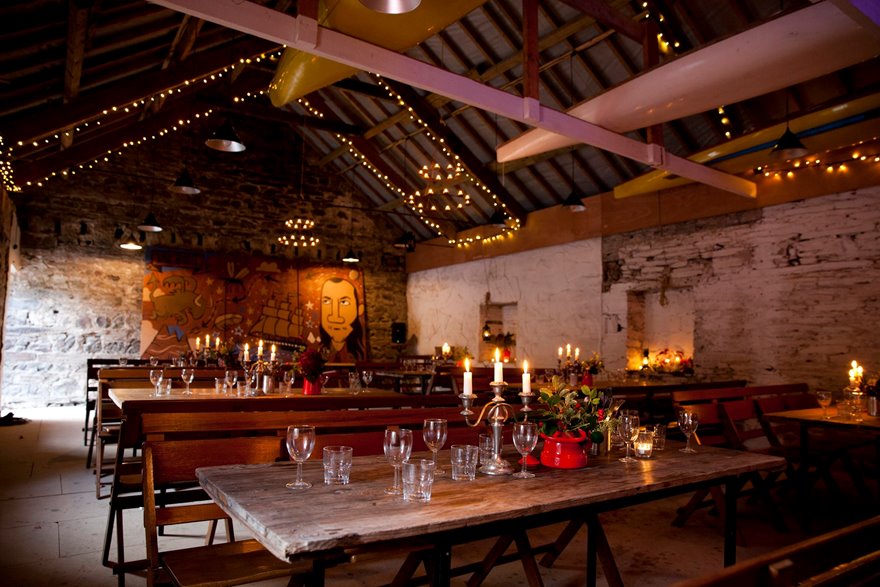 Pizza Tipi - Cardigan
SandBar, Tenby
Tenby Brewing Company has branched out from beer and opened it's own 'street food restaurant' in Tenby. This place is the right side of hipster, with skateboards hanging on the walls, scaffolding tables and beer taps straight from the wall and the service is friendly and informal, offering tastes of beers before you buy and generally making you feel welcome. The menu has a definite Tex-Mex influence with their own slant. From the tacos served in a toast rack to BBQ sauce made with their own beer, they've implemented quirky touches that together make for a fab experience. The food itself is spectacular, with flavours that just work. My taco medley, each one containing a different filling, looked incredible and tasted even better, while once my boyfriend figured out how to tackle his huge burger he loved it too! The pizza fries were the thing that tipped me over the edge, and we ended up waddling out! I'll definitely be going back, possibly for their all-you-can-eat Sundays from 6-9pm!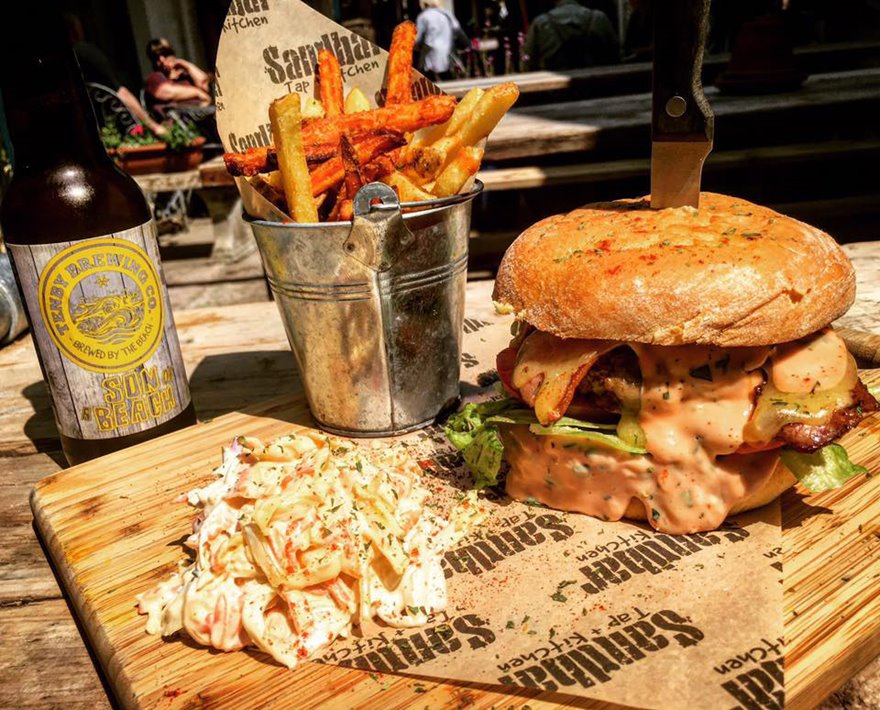 Sandbar - Tenby
And now for something completely different…
Of course, if you're looking for a completely unique dining experience why not let it come to you? Our concierge service provides private dining experiences at your holiday cottage, so you can relax while a top chef cooks up your choice of a wide range of dishes. The perfect way to celebrate a birthday or anniversary, or to avoid the crowded restaurants on Valentine's Day! Give us a call on 01437 772755.