Take a Tech Free Holiday
Swap the smart phone, laptop and tablet for outdoors activities, nature and books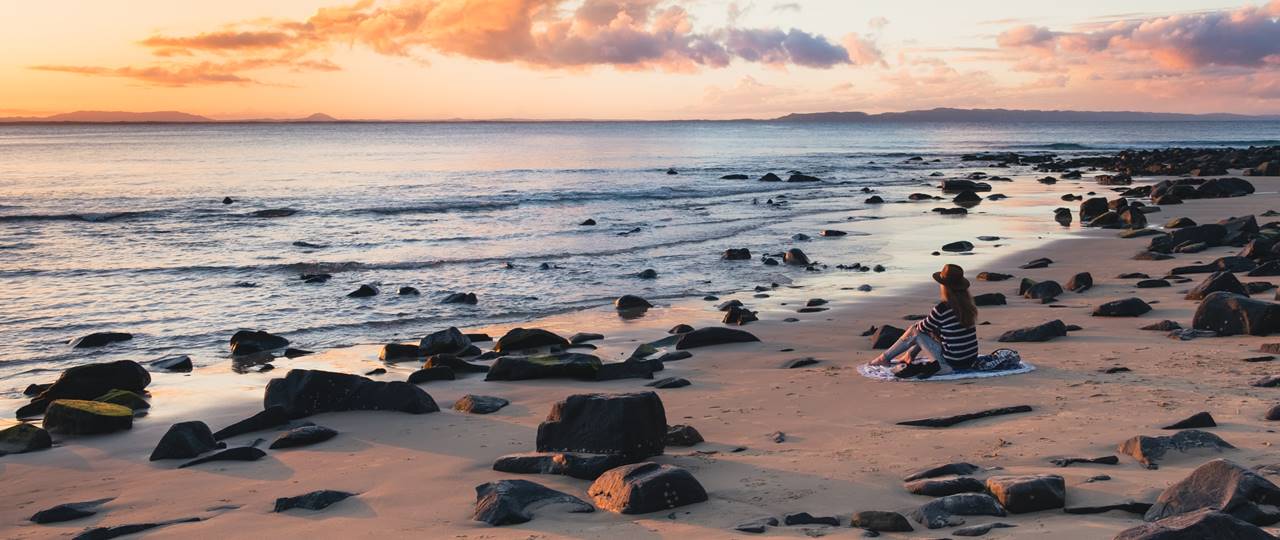 In today's modern world, we're all probably all guilty of spending too much time looking at screens. Whether you're checking your social newsfeeds, going through your work emails or binge-watching TV programs on your favourite streaming service, chances are you could do with a bit of a break from the screens we seem to spend so much time with.
That being said, changing your entire daily routine to be around screens a little less may well be easier said than done. So why not start small and plan yourself a tech free holiday instead?
If you're thinking of planning a tech free holiday, Pembrokeshire makes the perfect location. Put down your laptop in favour of an outdoors adventure, swap your TV for a good book and keep your phone locked away whilst you focus on more mindful activities.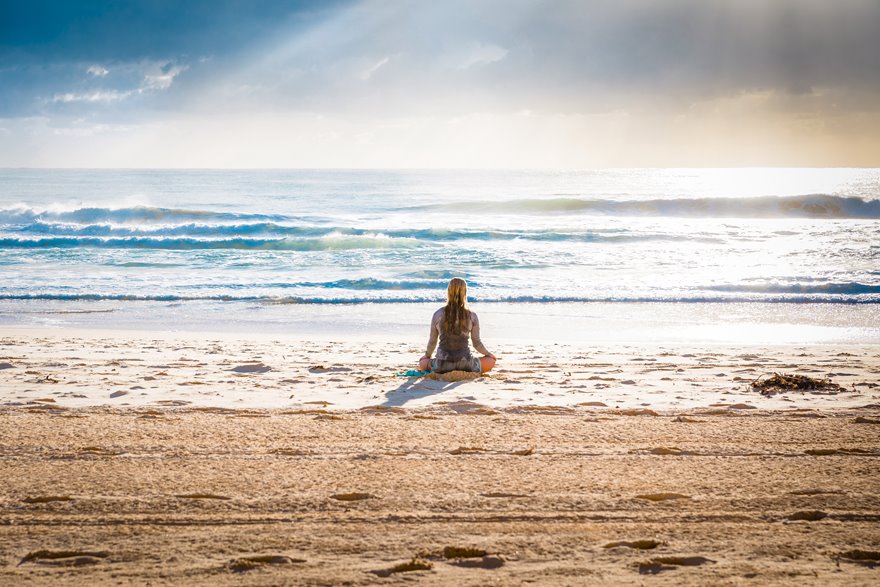 Get Outdoors
Studies have shown that there are actual health benefits to spending some time in the outdoors. It has been proven that spending time near nature, in largely green spaces and being near to the sea can help to reduce stress and leave you feeling more relaxed.
Stay in a sea view cottage and you'll reap these benefits from dawn to dusk. Enjoy an alfresco evening meal overlooking the beach basking in the hypnotic sounds of the waves, and begin your morning with a leisurely stroll down the shore.
It is also suggested that contact with nature can improve your mood, so make the most of the nature reserves and wildlife spots which are at your fingertips here in Pembrokeshire. Book a boat trip to the RSPB Nature Reserve at Ramsey Island off the coast of St Davids and walk amongst sea birds and beautiful fauna; enjoy a free day out at The Welsh Wildlife Centre near Cardigan with its selection of wild habitats and species.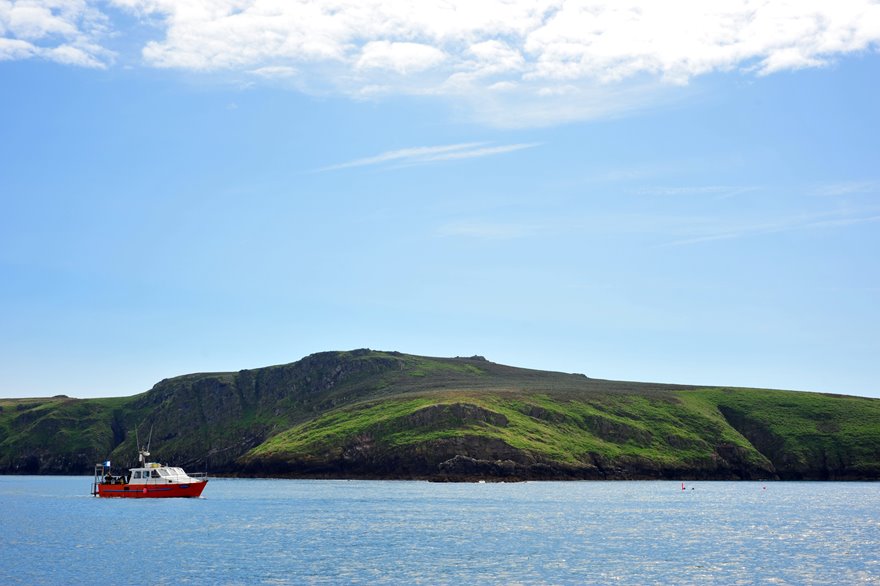 Of course this needn't be restricted to day time exploring either. Pembrokeshire has an incredible eight Dark Skies Discovery Sites where stargazing is recommended because of the wonderful views. Being such a rural county, the night's sky is not affected by as much light pollution as large cities because there are fewer manmade lights such as streetlights.
Grab a blanket and a flask then head to Newgale, Martin's Haven or Broadhaven South for unforgettable views. You can also add on a private stargazing experience with a professional expert to any stay in a one of our Coastal Cottages.
Be Active
Research also indicates that by combining physical activity with an outdoors location, you can help to combat depression, anxiety and other mental health conditions. With over 70 great beaches, coastal activities are an obvious choice. Bring your bathers along for a paddle in the shore or a decent sea swim, don your wetsuit to go surfing or kayaking at the long stretch of Newgale's Blue Flag Beach or cycle the Tramway between Stepaside and Saundersfoot.
With 186 miles of Coast Path and a number of inland woodland walks, there really is a picturesque walking route around every corner. Hike the stretch between Abereiddy and Abercastle for views of the Blue Lagoon and smaller coves along the North West coast; make a pit stop at Porthgain for a spot of fish and chips from The Sloop Inn.
The Coastal Path at Porthgain
With our in-house Concierge team, you can even book a range of activities such as Guided Walk Experiences, and Private Yoga Classes to take place in your cottage or garden. Go for a Horse Ride along the Beach to combine the outdoors with nature and being active – a triple tick against everything we've suggested so far!
Get Creative
If you have a creative streak, Pembrokeshire's little corner of West Wales is an ideal destination for inspiration. Make sure to pack a notepad and pen if you're something of a storyteller - our fascinating heritage will give you plenty of steam to get you started on putting together your own story.
Explore places like Pembroke Castle, the birthplace of King Henry VIII, or St Govan's Chapel, the tiny chapel built into the Cliffside. Dive into the interesting legends of the land with stories of King Arthur, who is allegedly buried at Bedd Arthur in the Preseli Hills, and Saint Justinian who they say destroyed the land between the St Davids peninsula and Ramsey Island.
Or perhaps if you're a painter, you'll want to encapsulate your version of Pembrokeshire's coast in art. Head to Skomer Island to draw the puffins, venture up to Strumble Head for one-of-a-kind views of the lighthouse or colour any one of our beach sunset's in your sketchpad.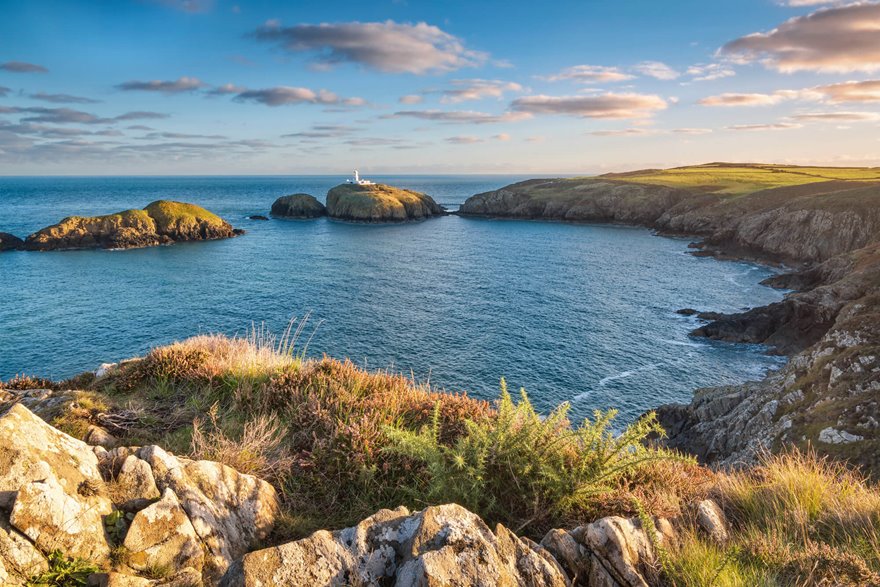 Strumble Head Lighthouse
Take Pictures – on a Real Camera!
Everyone wants to take home memories of their holidays, and if you're holidaying in Pembrokeshire, naturally you're likely to have some stunning shots to show your friends and family back home. By swapping out your everyday smartphone with its convenient camera for your proper camera, you can in fact extend your photographing fun.
Rather than immediately uploading your favourite picture to "check in" on social media and let people know where you are, save up all the photos you take on your camera and gather everyone around after your holiday to go through the pictures together.
Once you've had your pictures developed or printed, why not put them into a scrapbook or photo album? Activities like this are great for mindfulness, the technique of being more aware of your surroundings and the way you process thoughts – taking the slower, more traditional route of photography may make you think differently about the places you visit and the things you see.
Read a Book
Yes put down the tablet and instead pick up a physical book. Sit in the sunny garden, cosy up in front of a roaring fire, or settle down on the beachfront and listing to the soothing sounds of the ocean whilst turning the pages of a physical book.
Not only will you benefit from the lack of your devices blue screens which is known to cause eyestrain and long-term conditions such as retina damage, you will improve your focus and concentration levels as well encouraging mental stimulation.
Stay at Penrhyn
Take a true digital detox with a stay at Penrhyn near Strumble Head, a unique cottage boasting no electricity but breathtaking views over the water and access to the Pembrokeshire Coastal Path. Facilities include a gas cooker and fridge, with a rayburn for heating, real fireplaces for use plus oil lamps and candles for lighting. This stone cottage makes a perfect base for anyone wanting a tech free holiday, with wildlife and activities in abounds nearby.
A stay at Penrhyn is truly unlike any other.