Why Coastal Breaks are best for relaxing and rejuvenation
The Pembrokeshire fresh sea breeze, rolling countryside and breath taking coastline are just what you never knew you needed.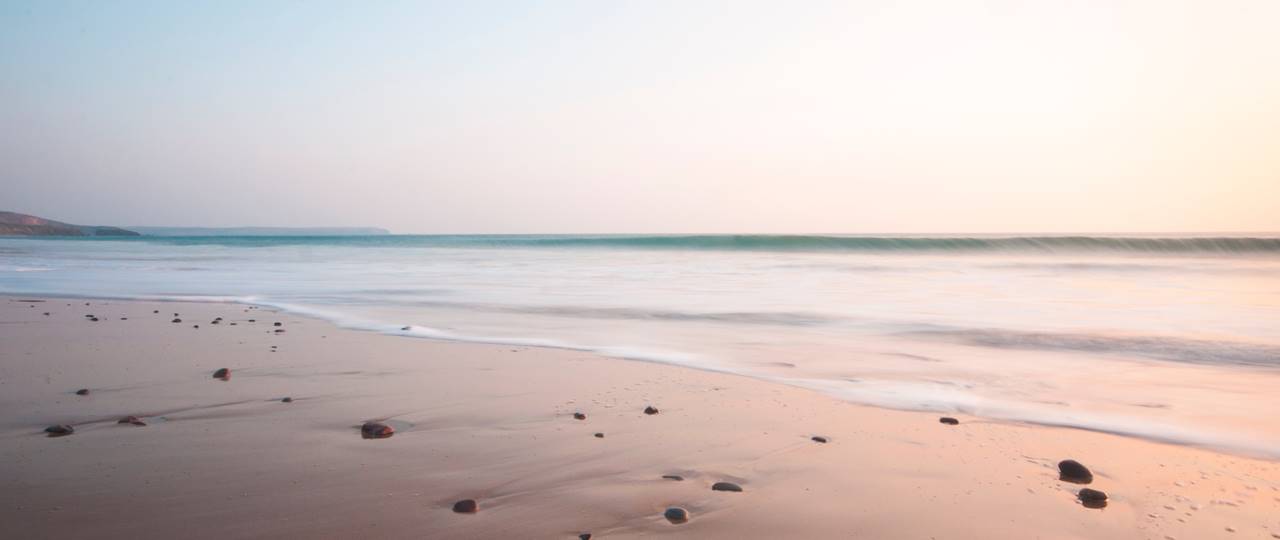 Pembrokeshire is visited by many every year to admire and explore its beautiful coastline. Opportunities to take in the fresh country air, dip your toes in the sea and a chance to experience a slower pace of life is sometimes just what you need to retreat from the hectic world of work! Teaming together Pembrokeshires fresh sea breeze, rolling countryside and breathtaking coastline it really does become one of the best places for a healthy and revitalizing break.
Living in Pembrokeshire, I am lucky enough to have an abundance of these beautiful beaches on my doorstep. After a trip to the beach, whether it be wrapped up on a winter's afternoon or paddling on a sunny day I always feel so much better and refreshed. After a little research, I've found out why this is! There is now plenty of evidence supporting the idea that there are health benefits to being beside the seaside…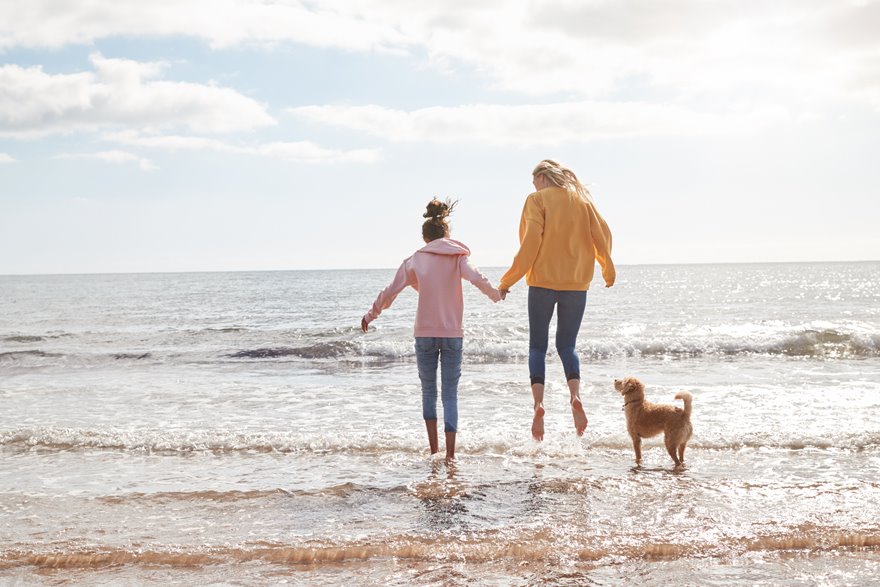 With over 70 Beaches in Pembrokeshire, a dip in the sea is a must! Not only will you gain a great physical work out (as swimming works every muscle in your body), exercising in a natural environment has been suggested to have greater benefits for stress revelation than anywhere else. The combination of exercise within the restorative effects of being in nature is said to have a calming effect on the mind. Due to a change in breathing patterns that stimulate the parasympathetic system (the system that controls organ functions and quietens the brain) that will increase brain positivity.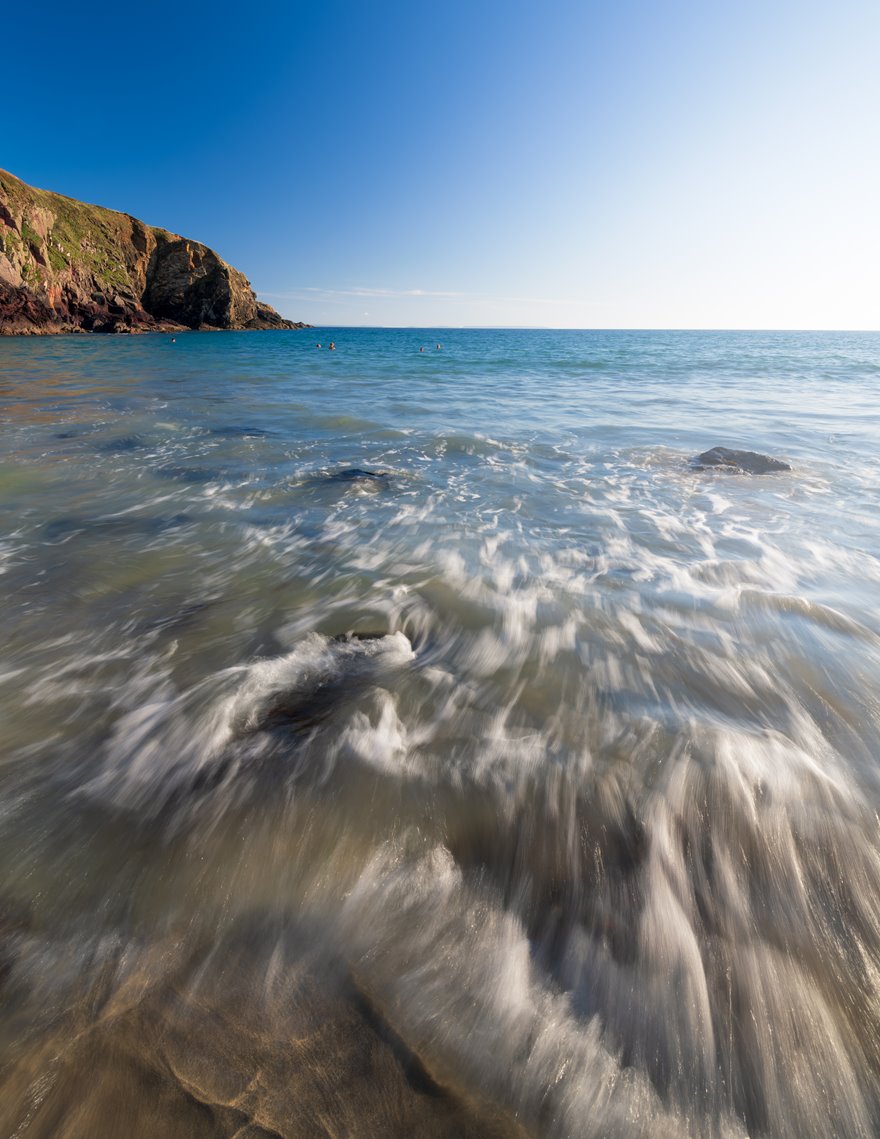 Additionally, it has also been found that a dip in cold sea water at least three times a week can have a significant increase in your white blood cell count – the immune cells that are important for fighting infections! Evidence suggests that this is because of the cold water acting as a mild stressor, activating the immune system and giving it a workout – as well as your body!
You may find that after spending a day at the beach you sleep soundly that night – yes, this may be due to a competitive game of beach volleyball, however, another contributing factor would be all that refreshing sea air you take in throughout the day! The sea air is filled with healthy negative ions that increase our ability to absorb oxygen. These negative ions also balance levels of serotonin, a body chemical linked with mood and stress!
Forget splashing out at the salon this year to perfect your summer look. Research shows that all you really need to complete your beauty regime is a trip to the beach! Ofcourse there's the vitamin D factor – the sun is an excellent source for nail and hair growth, and needless to say to top up your tan (as long as you wear a high-protection factor of sun cream to avoid skin damage)! The Sea salt also acts as a natural exfoliate, preventing outbreaks and has been said to help leave the skin looking firmer and younger. Long walks barefoot across the sand throughout the day is also the perfect replacement for a pedicure.
We already know that eating fresh seafood is good for you. It is loaded with protein, vitamin D and omega 3 fatty acids, but what's even better is fresh local seafood! Local foods are not only better for you but also for the environment! Some foods are shipped thousands of miles adding to the carbon footprint that could be avoided by purchasing local and fresh seasonal food.
Pembrokeshire has an abundance of restaurants that have a great choice of fresh seafood dishes on their menu. Some of our favourites include The Griffin in Dale and Plantagenet in Tenby.
Want to add a little extra to your wellness break? No Problem! Here at Coastal Cottages, we have a fantastic concierge team that can organise a range of wellness activities that can be carried out in the comfort of your own cottage. Choose from private yoga sessions, Body Massage, One to one nutrition consultations, beauty therapies and much more! For more information about what our concierge service has to offer click here.
If you think you could do with a coastal trip after reading this article, why not book a tranquil break to Pembrokeshire today with Coastal Cottages. With over 500 properties close to beautiful beaches, national parks and rural walks all on your doorstep, we can help you find the perfect cottage for your break.