A Visit to Skomer Island
Coastal Cottages visit the wildlife haven of Skomer for an unforgettable experience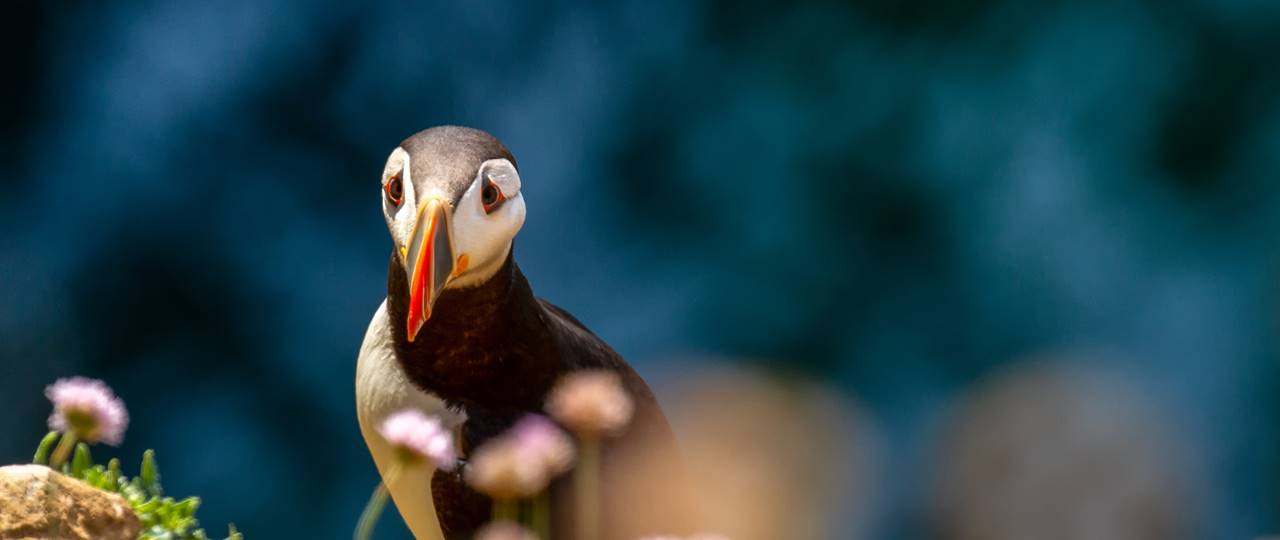 For a while, I had been longing to visit Skomer Island and see the puffins for myself. Several colleagues had been and this year as part of an incentive at work to "explore the Pembrokeshire Coast National Park", I was given a day off to do just that.
Top of my list was a trip to Skomer so off I headed camera and picnic in hand. I arrived at Martins Haven at 10.30 am and luckily managed to hop on the boat going out at 11.30 am. The short boat trip to the island filled me with excitement and I felt like I was on holiday. As we neared the island the skipper pointed out the puffins flying above our heads.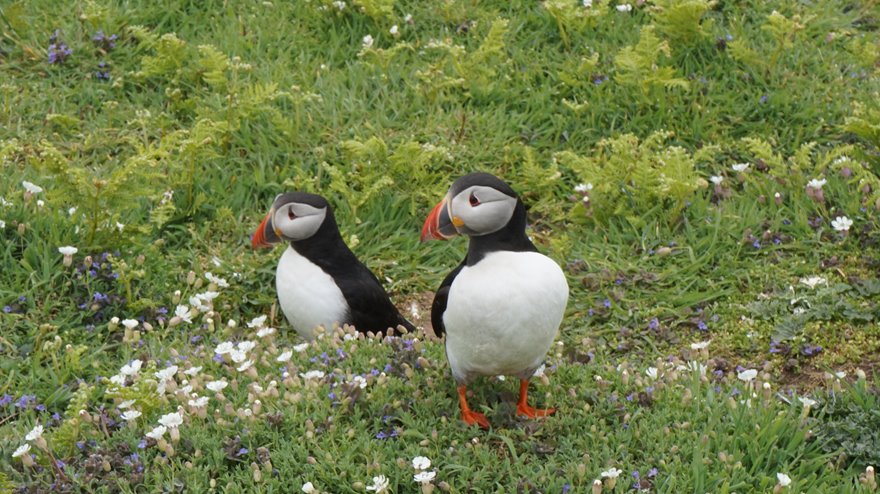 Puffins on Skomer Island
On landing, it was a bit of a climb up the steps to the top of the island and on the way, we were only yards from puffins, guillemots and razorbills. We had a short island briefing from the guide and then set off with map in hand. The first thing that struck me was the abundant purple carpet of bluebells as far as the eye could see, which was stunning.
We headed up to the Old Farm and then meandered along the clifftop until we got the "The Wick" where we were greeted with the sight of the tiny puffins. I was astonished at how small and quick they were in flight, almost impossible to catch on camera. Once landed, however, these little birds seem quite happy to wander across the paths into their burrows.
We continued on the headland beyond but couldn't resist calling back to The Wick for some more photo opportunities before heading back to the boat. It was a fantastic day and brilliant to see a very different aspect of the Pembrokeshire Coast National Park.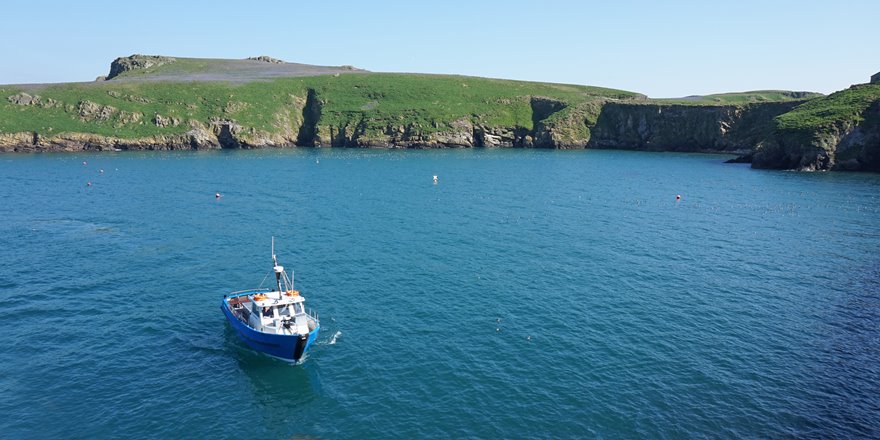 If we've inspired you to visit the world-famous Pembrokeshire Coast National Park then take a look at some of our holiday cottages perfect taking in its splendour.