Christmas Markets in Pembrokeshire
Find out where to purchase all your festive needs at the seasonal markets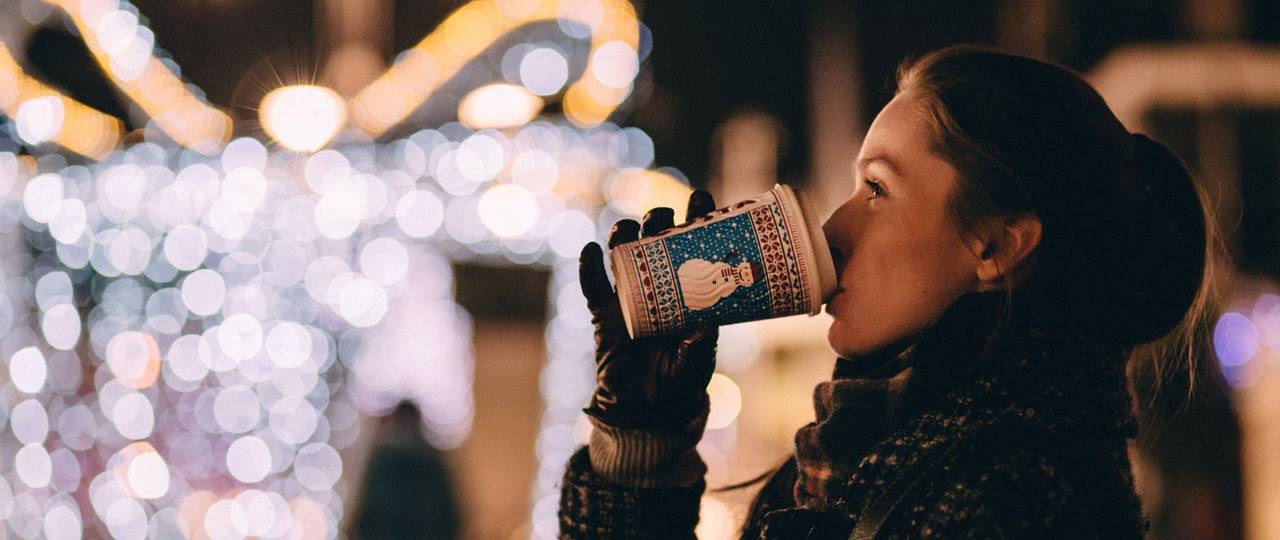 Christmas markets in Pembrokeshire there are a-plenty! Taking place in some of Pembrokeshire's most stunning locations, anyone with no plans to visit just one of these markets must be somewhat of a Scrooge. Wrap up warm, grab some friends and head out into the winter cold for what is sure to be a delightful day no matter which of these fairs you choose to visit.
Picton Castle
Picton Castle near Haverfordwest is often one of the first to get into the festive spirit with a Christmas market taking place in November. Imagine a grand 13th Century stately home decked out in only the very best decorations, and that's exactly what will welcome you at Picton Castle's festive fairs.
Held over two days, you can browse gift stalls throughout the corridors and out into the courtyard with refreshments available at Maria's. There is an entry free but you might be spoilt with a complimentary mince pie or mulled wine. You might also be interested in booking onto the Christmas candlelight tours which take place throughout December.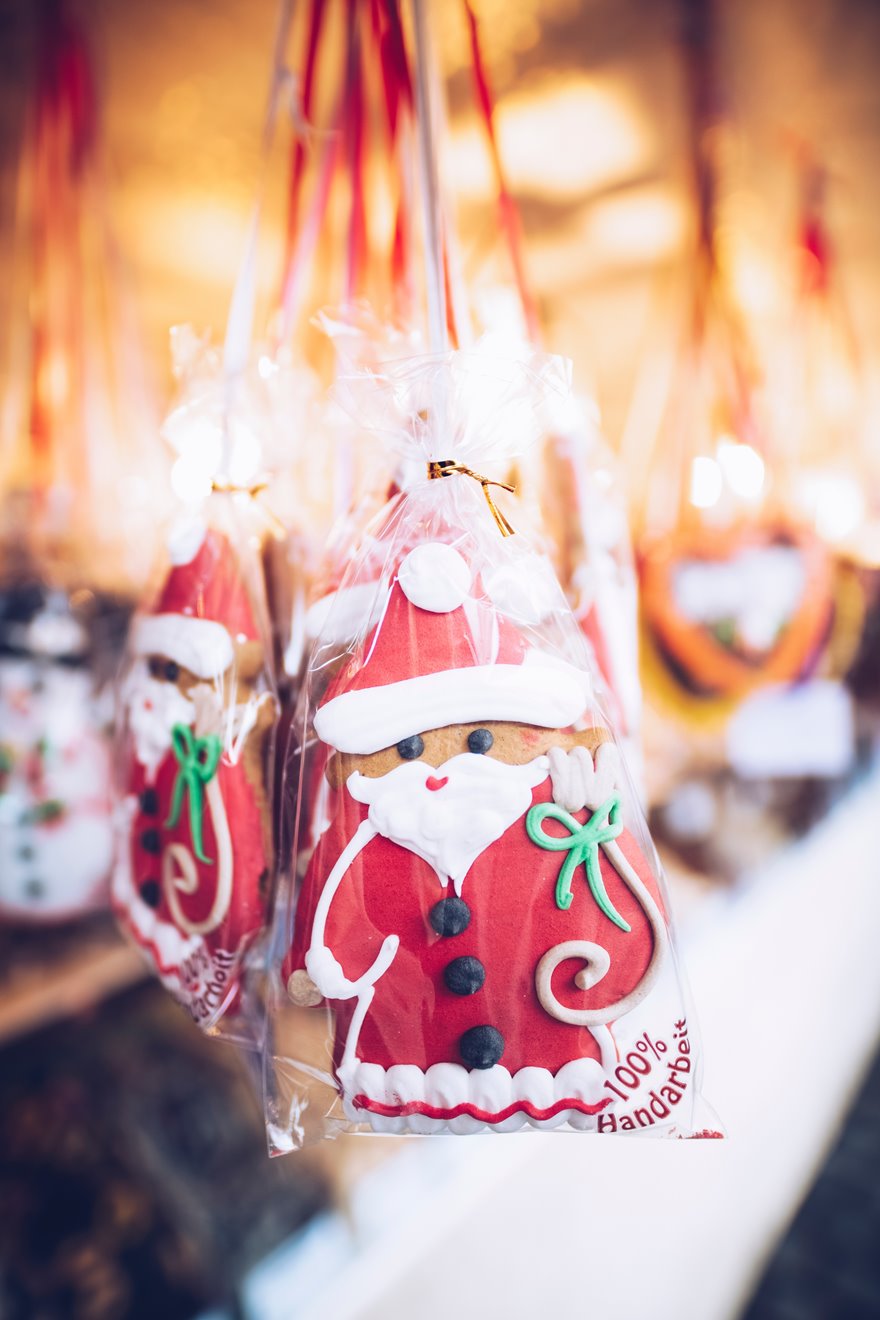 Pembroke Castle
Pembroke Castle stands proudly in the centre of Pembroke, elevated beautifully over the serene mill-pond running through the town. A magnificent sight at any time of year, this medieval castle is truly magical during their Christmas Market weekend with fairly lights twinkling and seasonal decorations throughout.
Each year in late November, this event kicks off on Friday evening with the arrival of Santa who stays for most of the weekend in his grotto on the grounds, right through until Sunday. Inside the castle walls you will find a fantastic selection of stalls offering handmade gifts, local produce and refreshments. Pembroke has even been known to conjure up snow especially for this Christmas market!
The best thing about this event is that it is completely free to visit. If it's a crisp clear day, take advantage of the free entry and climb to the top of the steps for fantastic views over the town and surrounding area.
Carmarthen's St Catherine's Walk
If German-style Christmas markets are more your thing, you won't want to miss the fair at St Catherine's Walk in Carmarthen. The historical town comes to life with pretty wooden huts throughout the street offering all manners of gift ideas with something to suit everyone. Make an entire day of this outing and pop into Carmarthen's indoor market (which is open all year round); you will also find a number of high street stores along this street too.
Stop in to one of the many eateries for a warming meal or cup of coffee. You could even stay for the evening and take in a film at the cinema or maybe head to theatre for a seasonal performance of their pantomime.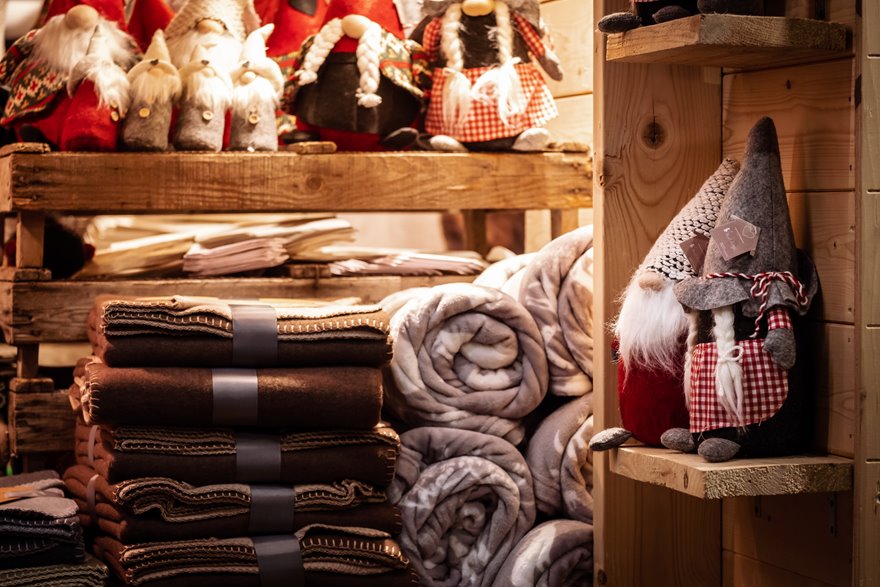 Saundersfoot's Christmas Festival
This south county event in early December has all of the festive trimmings you might expect from such a seasonal festival. Taking place in the heart of Saundersfoot harbour, it's true that this is certainly a scenic place to shop for your Christmas presents each year.
Spread over an entire weekend, this Festival begins on Friday afternoon and contains a jam-packed itinerary year after year. Expect a wide collection of stallholders offering everything from locally brewed beer to Christmas decorations to handmade craft items. There are also cookery demonstrations and live music performances, as well as a fun fair and Santa's Grotto for the little ones.
There is a charge for this event, but usually you are issued with a wristband that allows you access for the whole weekend meaning there's no need to fret if you want to take in some of the performances on multiple days – or if you need to go back a second day to buy something you should have bought the first day!
Oriel Y Parc, St Davids
If you're looking to escape to the UK's smallest city for a pre-Christmas getaway, you might want to make sure your dates coincide with the Christmas Market at Oriel Y Parc. A quaint location, this one day event champions local produce and crafts. The café (hot chocolates highly recommended!) puts on a festive menu for visitors. You will also get the chance to meet Santa and receive a present.
This event has free entry and free parking, so why not take advantage and spend the day exploring the stunning sights of St Davids? Take a wander down the valley to see St Davids Cathedral and the Bishop's Palace, or stroll through the independent shops and art galleries sprinkled throughout the streets.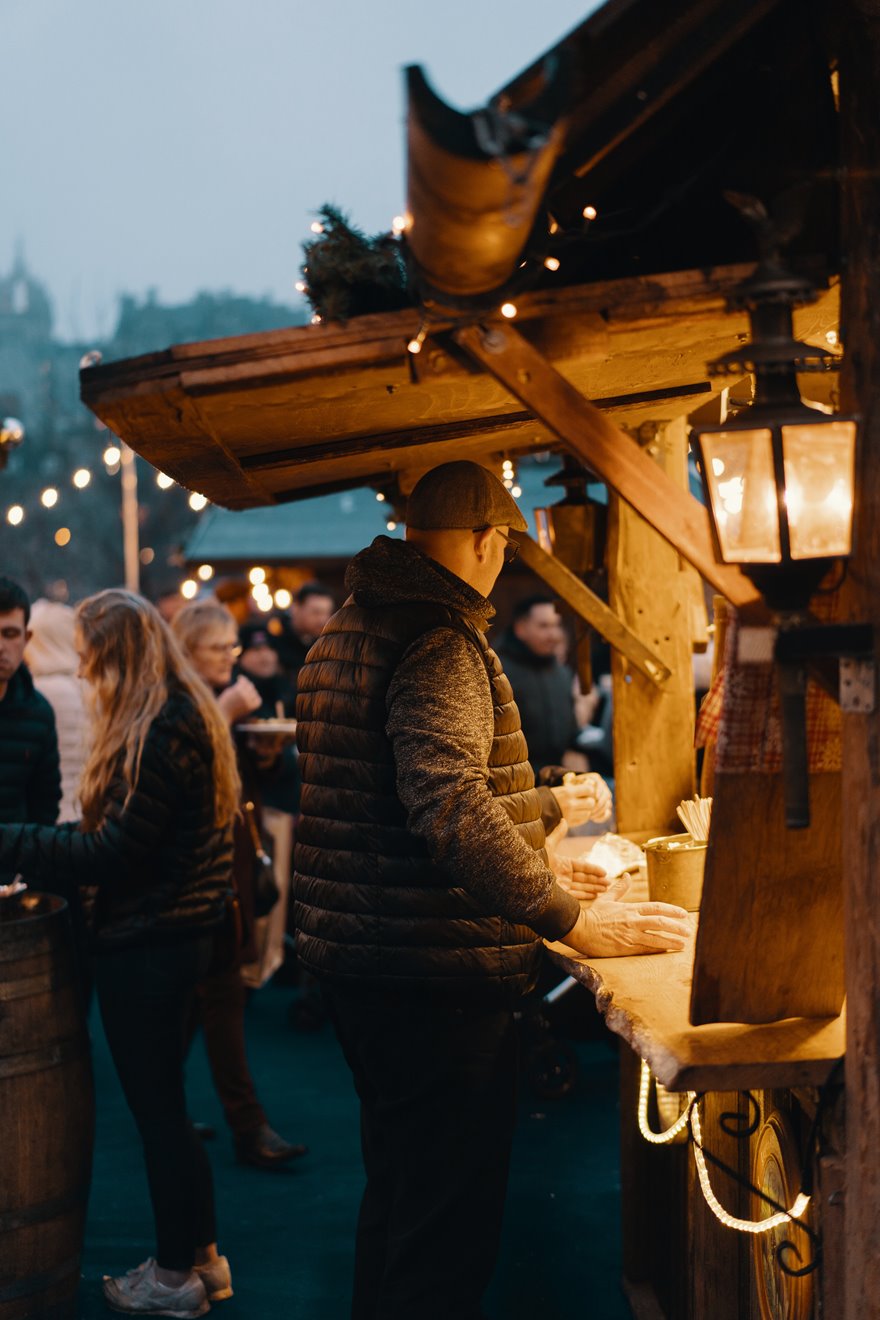 St Dogmaels
Looking to attend as many Christmas markets in picturesque Pembrokeshire locations as possible? Then this one is another to add to your list. St Dogmaels Abbey, home also to one of the best food markets in Britain as declared by the BBC Radio 4 Food and Farming Awards, is the chosen venue for the festive fair in St Dogmaels.
Browse gifts and take the children to visit Santa at this festive event, but by no means miss out on the food and drink at this event. Think hot mulled cider and mouth-watering delicacies including seasonal must-haves such as mince pies.
To enquire about booking, see our cottage search page here or call our Reservations Team on 01437 772755. To find out more about events in Pembrokeshire, click here.